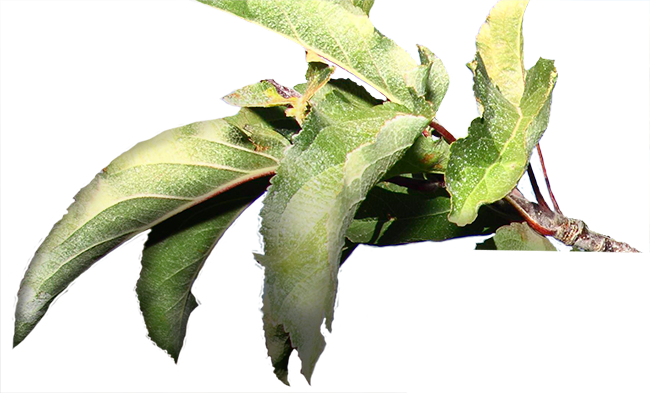 With over 60 years of experience and dedication, Bill and Jeannette Evans have definitely unlocked some of Mother Nature's best kept secrets. Every Evans apple variety is of a specially selected strain carefully matched to the best root stock available and then grown in nutrient rich soils only at certain elevations and locations in Washington State.
All Evans growing operations are closely monitored by Jeannette, her daughter Julie and grandson Joe. Just before harvest, apples are constantly being tested and evaluated for flavor, pressure and appearance. Timing is always the most critical part of harvest time. Sugar, starch and acid levels are all measured along with fruit pressures to determine the optimal picking date. Once the fruit is harvested, it's quickly transported to hi-tech pre-refrigerated cold storages. Reducing the core temperature as soon as possible plays an important role in providing that ever-so-important "Perfect Eating Experience".
Evans Apples are stored and packed to order to provide that fresh-picked eating experience. Evans Apples are renowned around the world for their flavor, crunch and juiciness. The Evans family has made a life-time commitment to provide YOU with the highest quality apples that Washington State has to offer.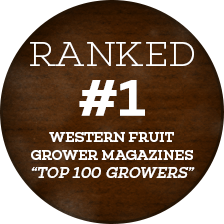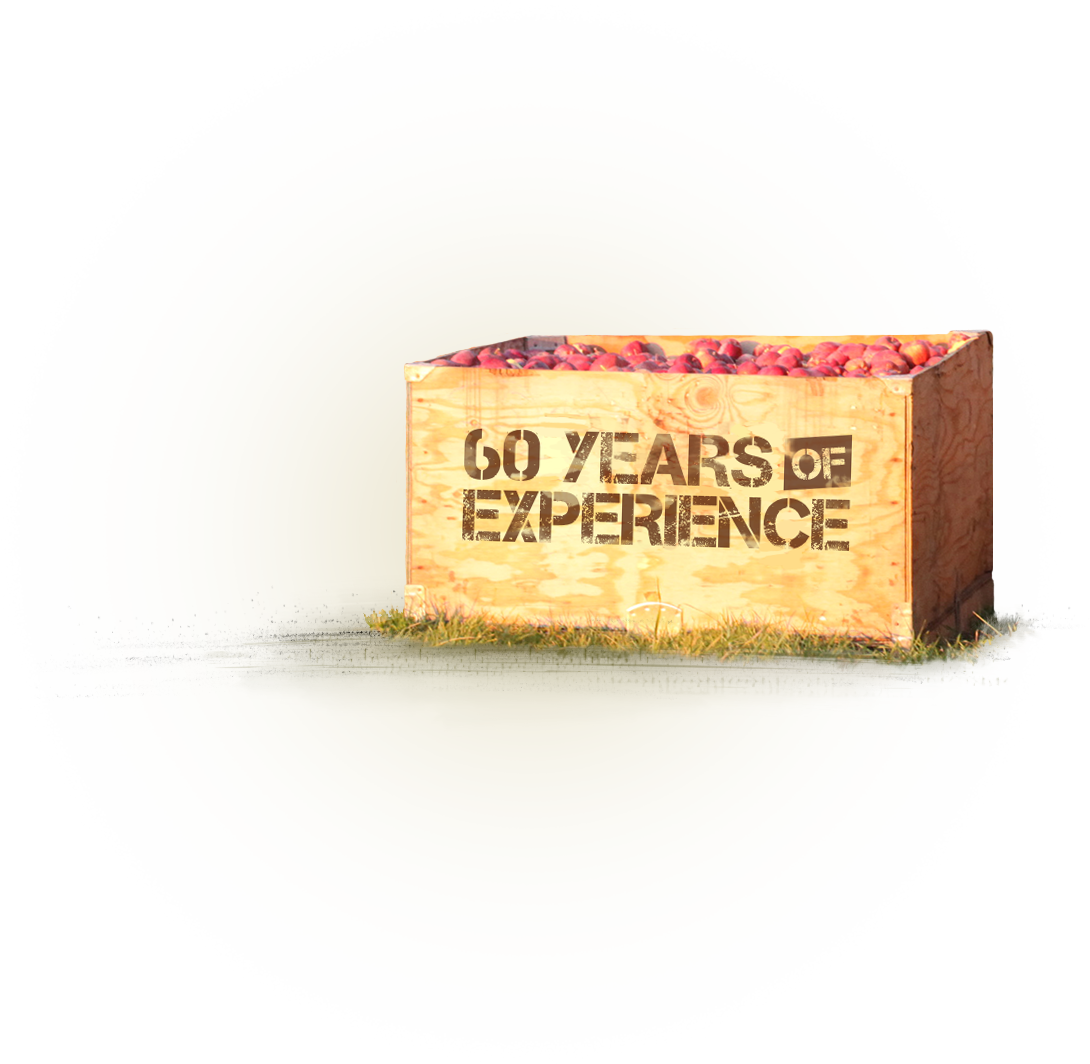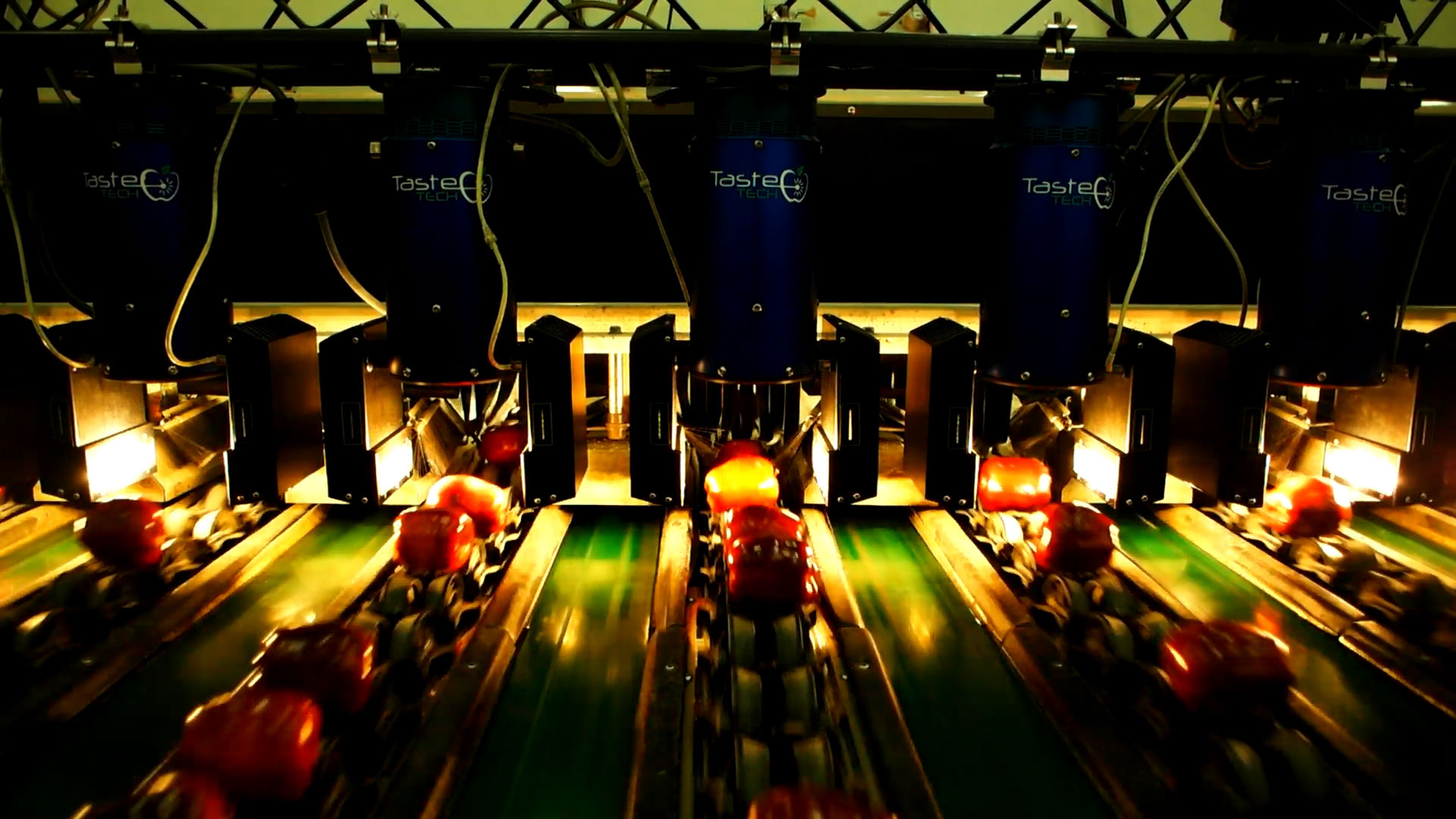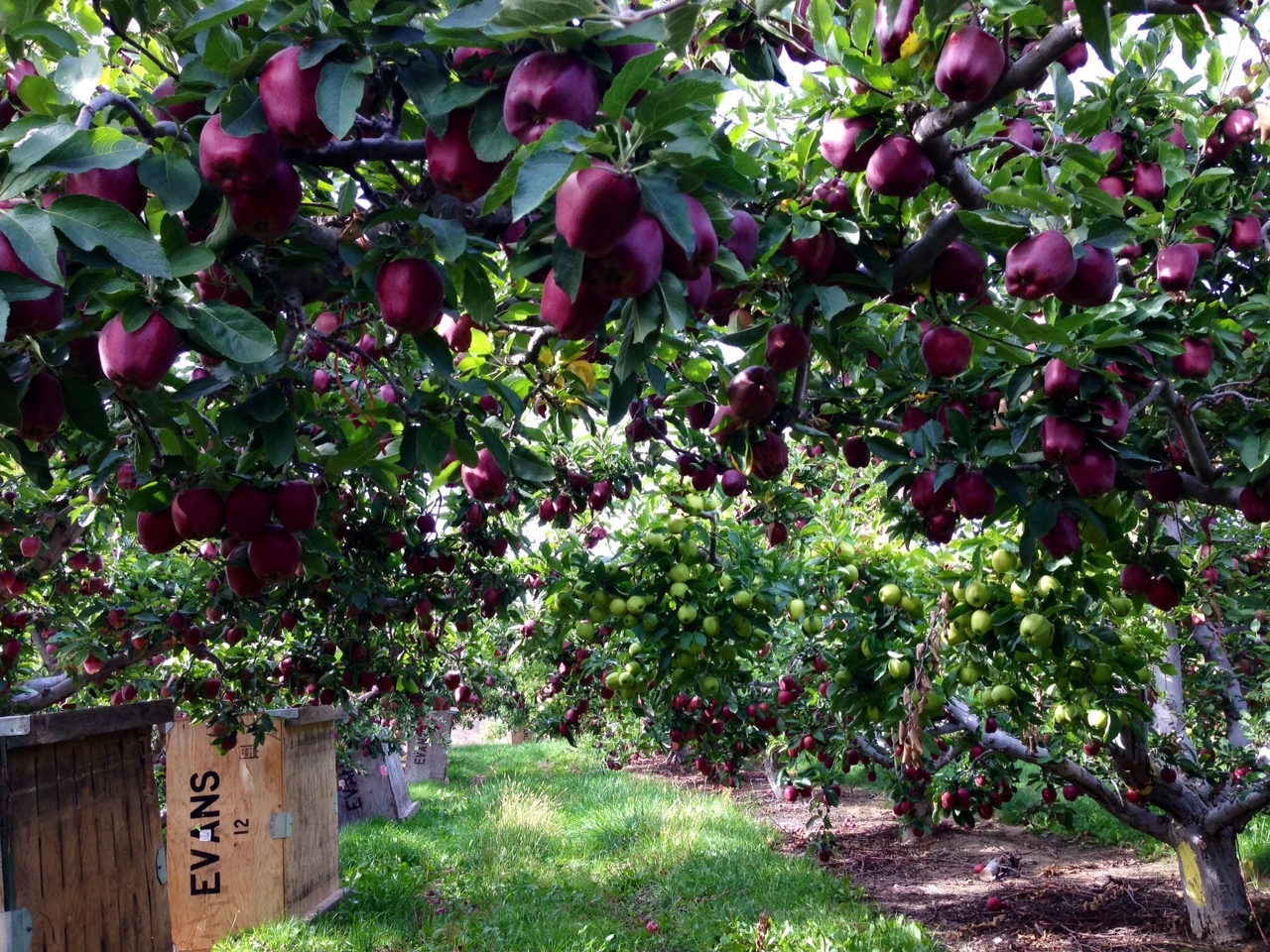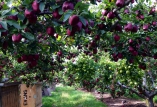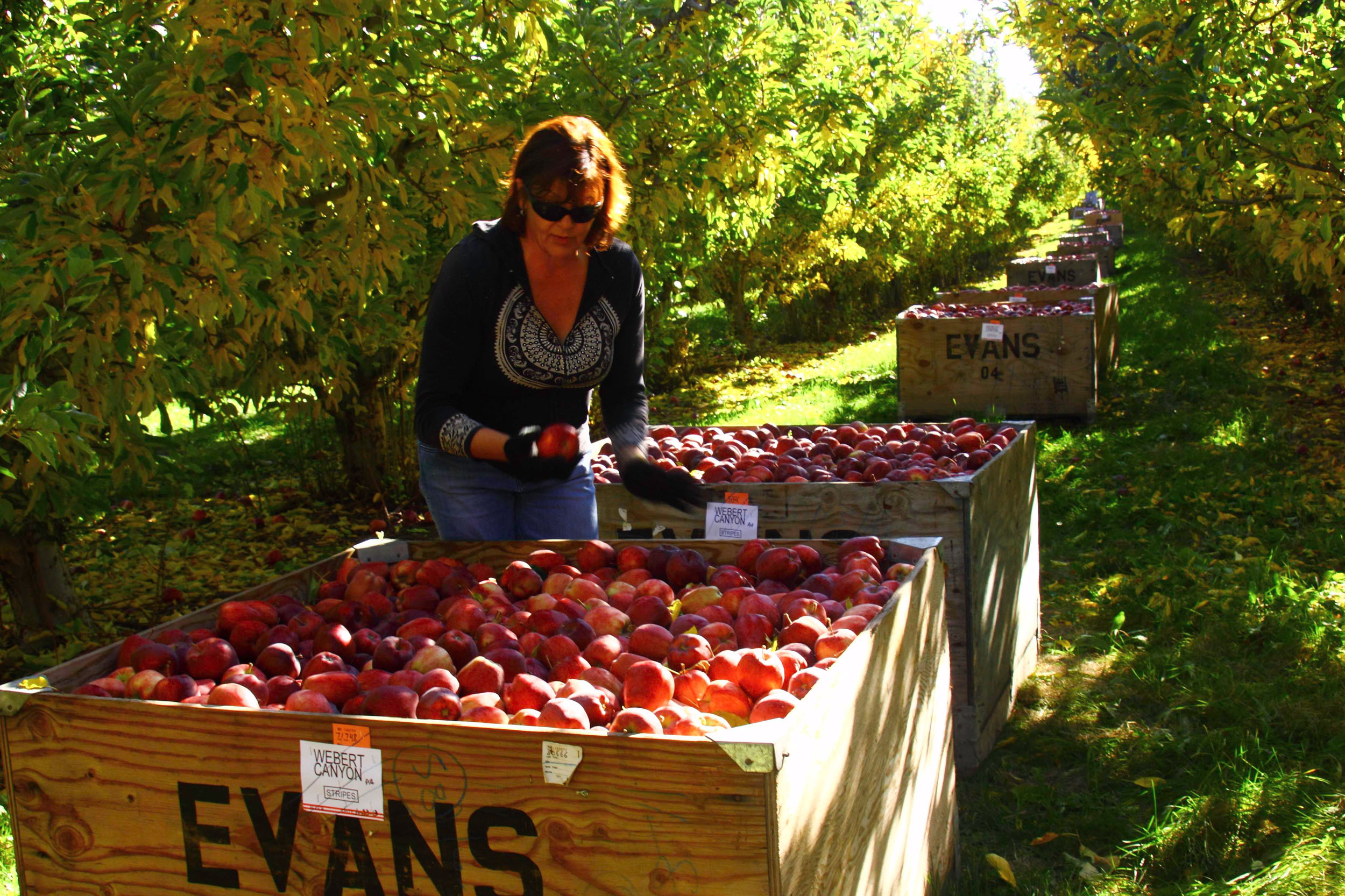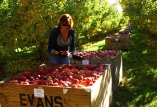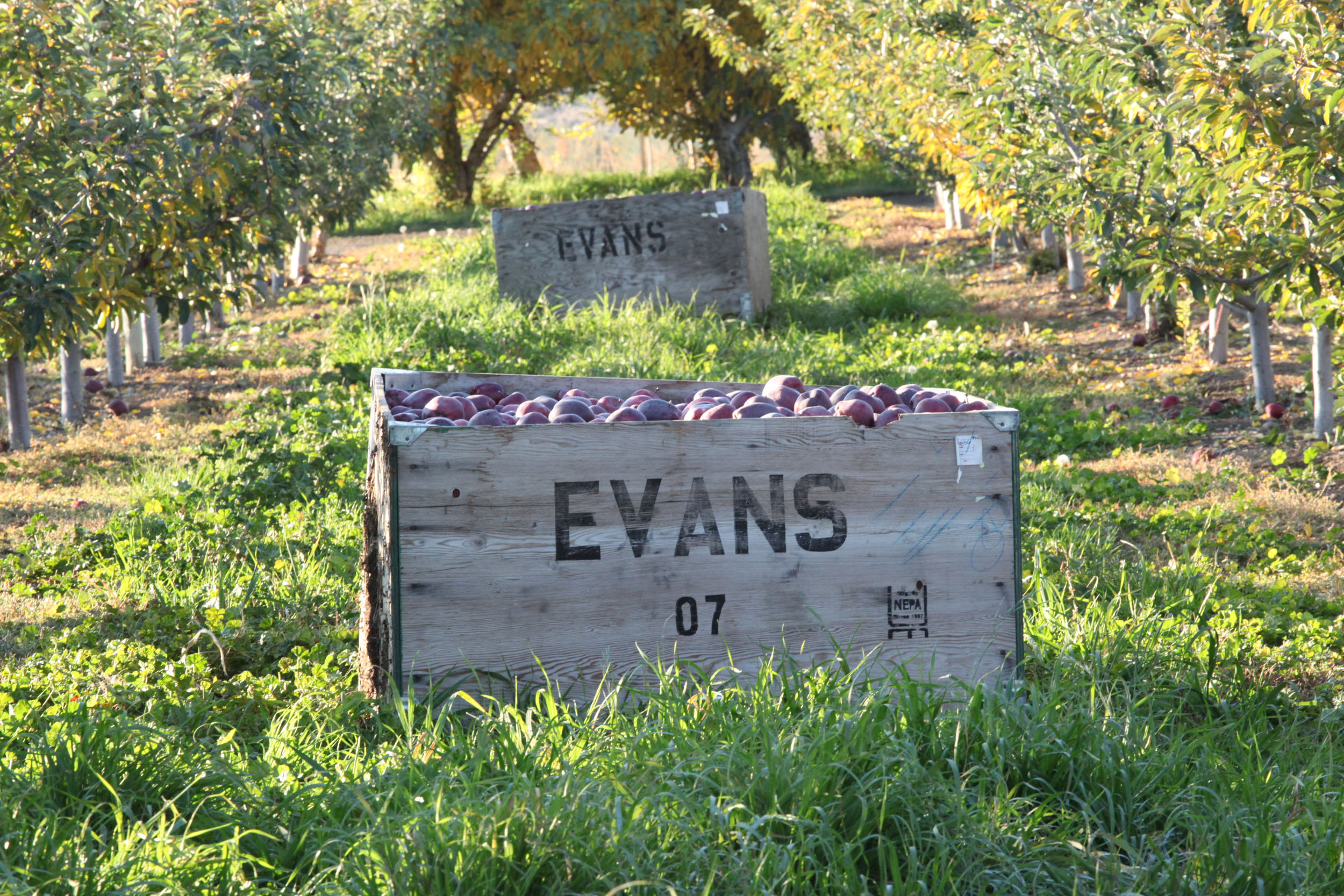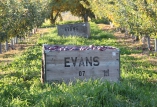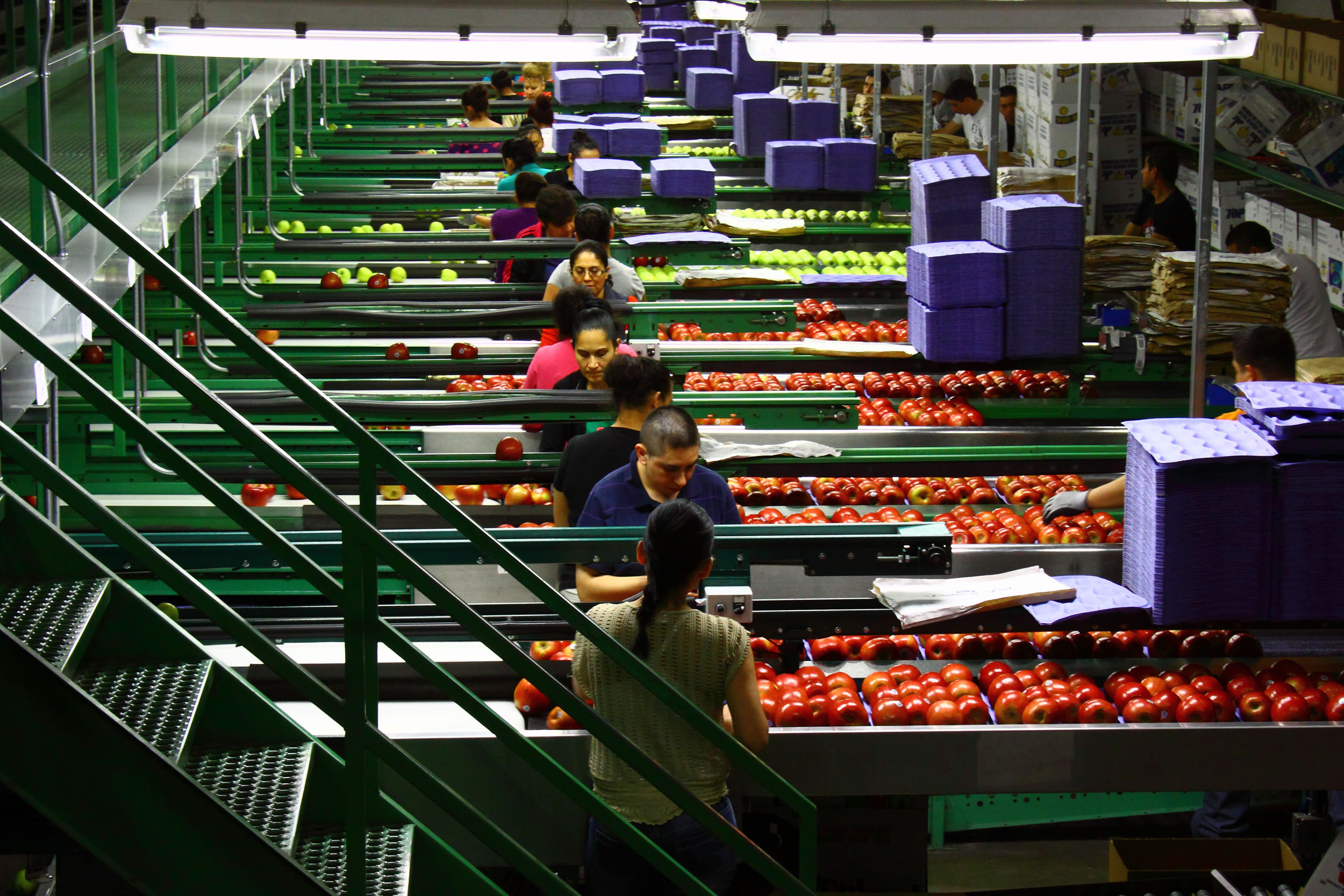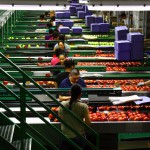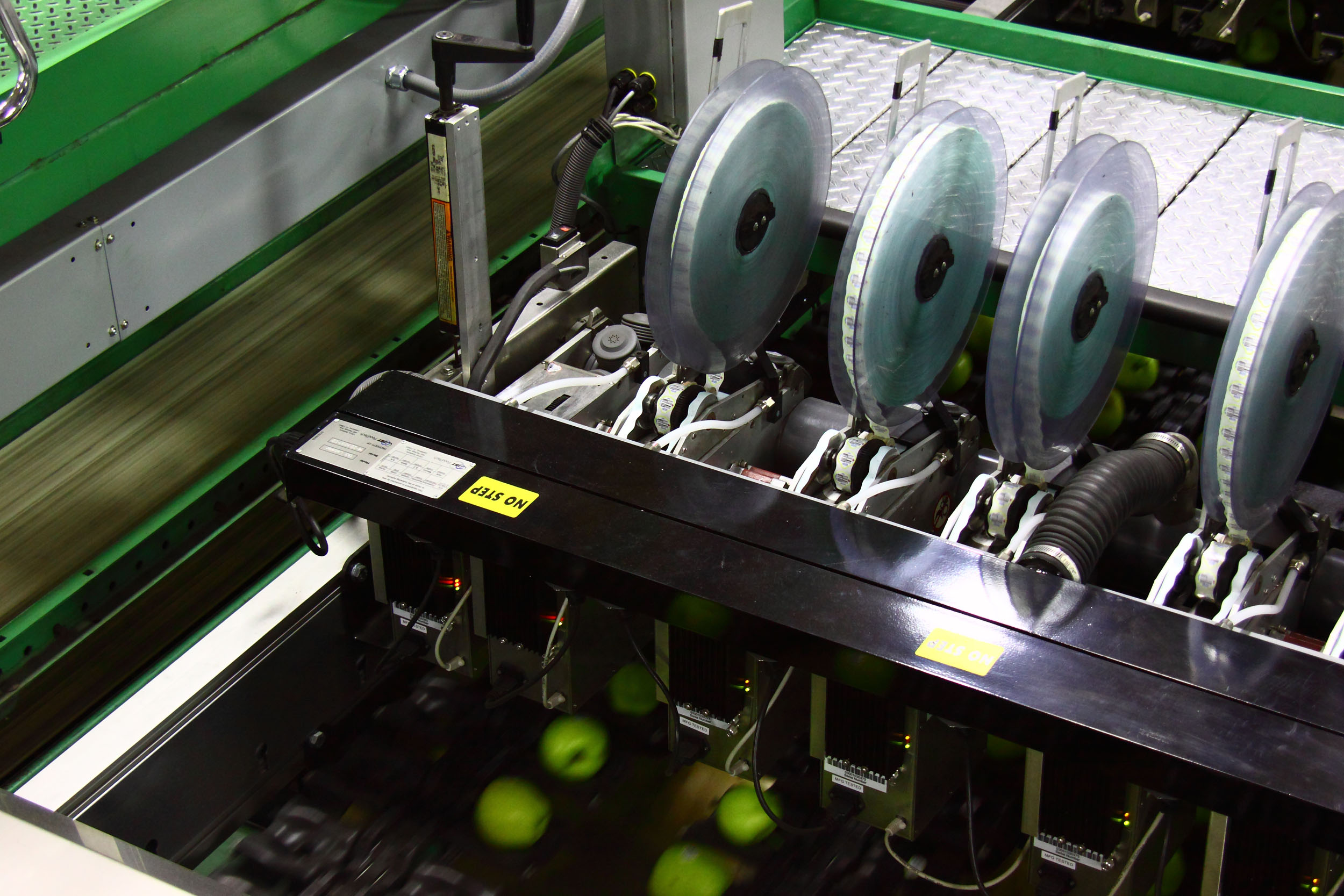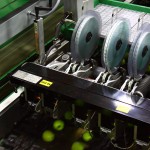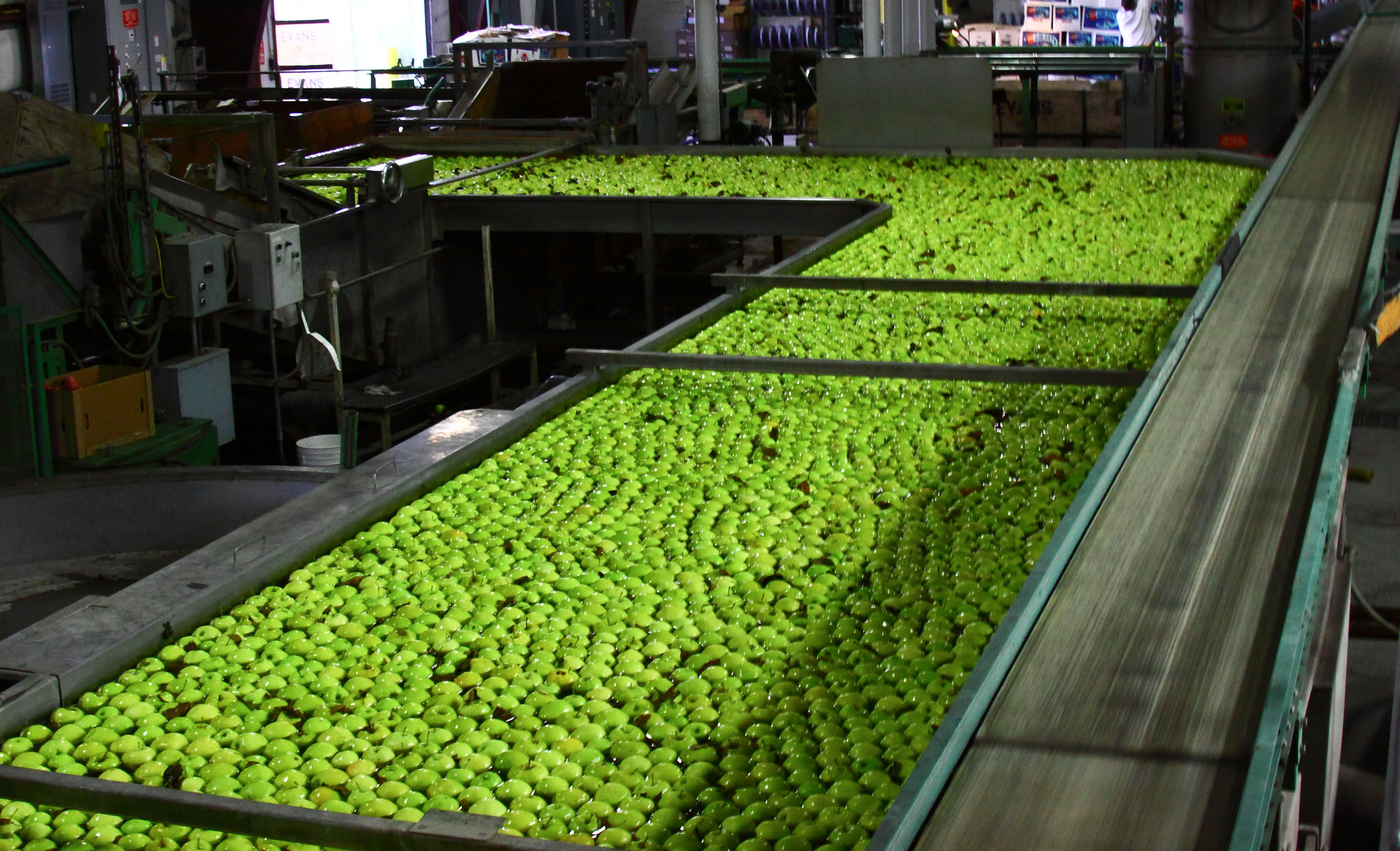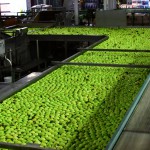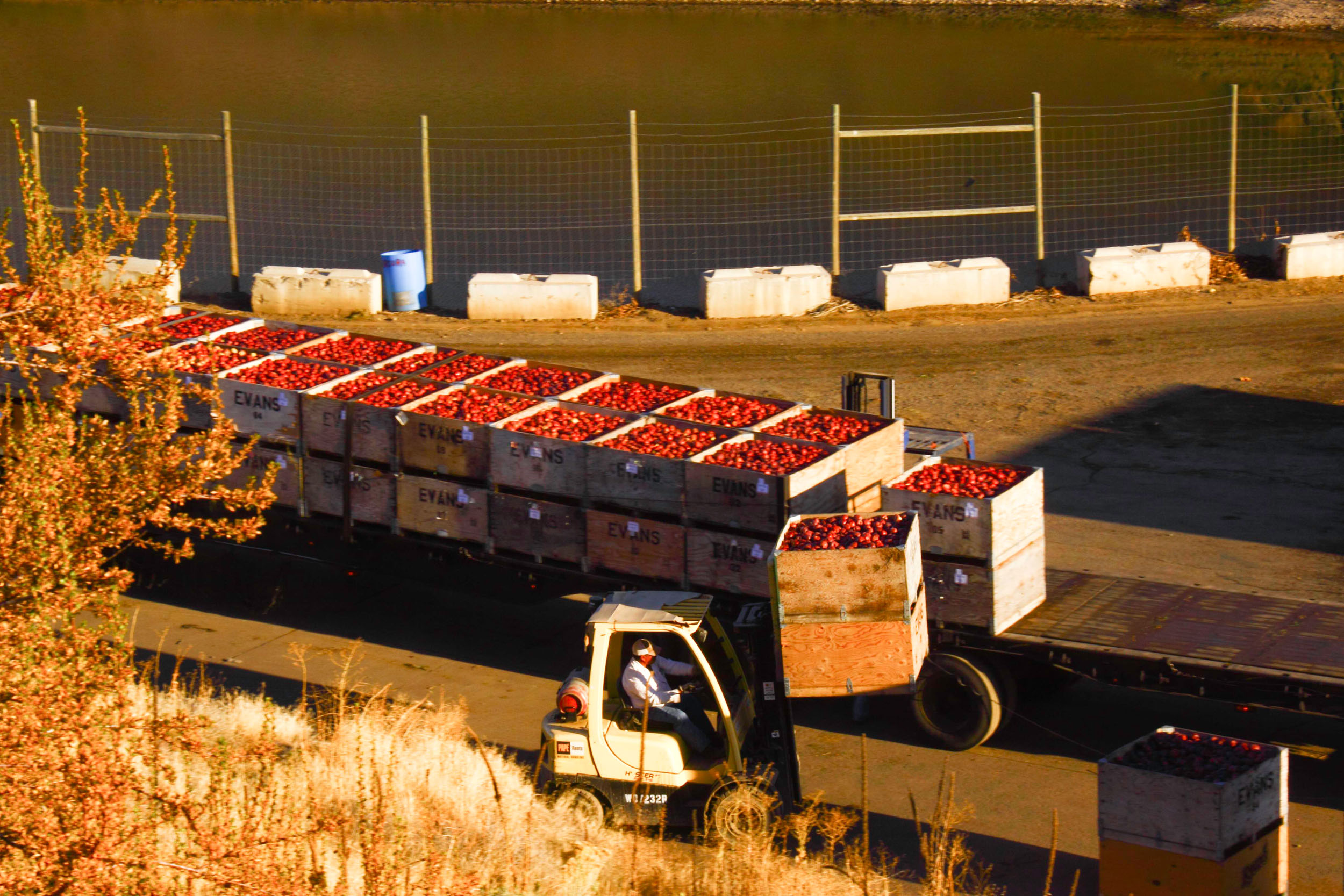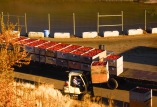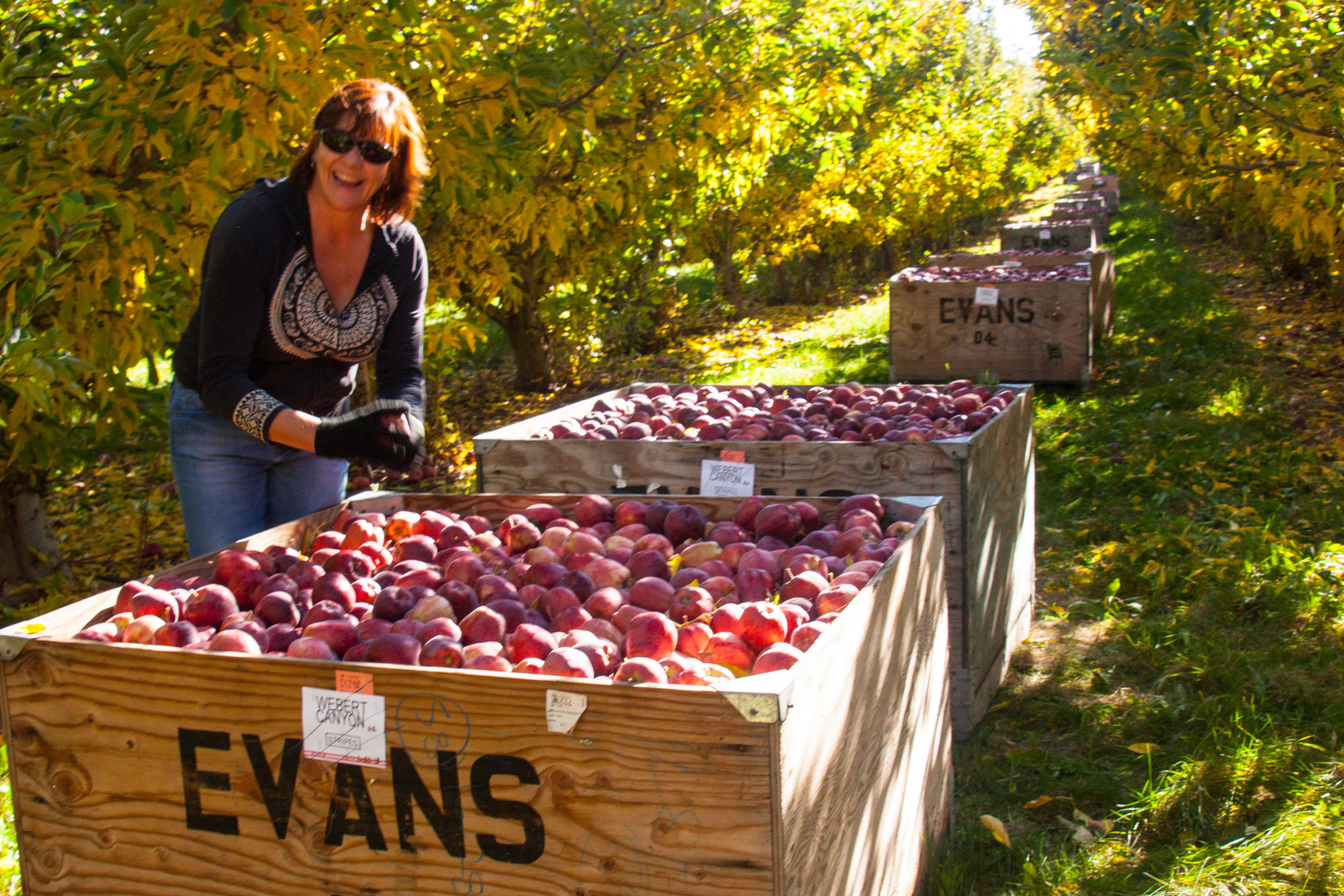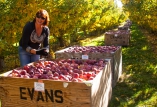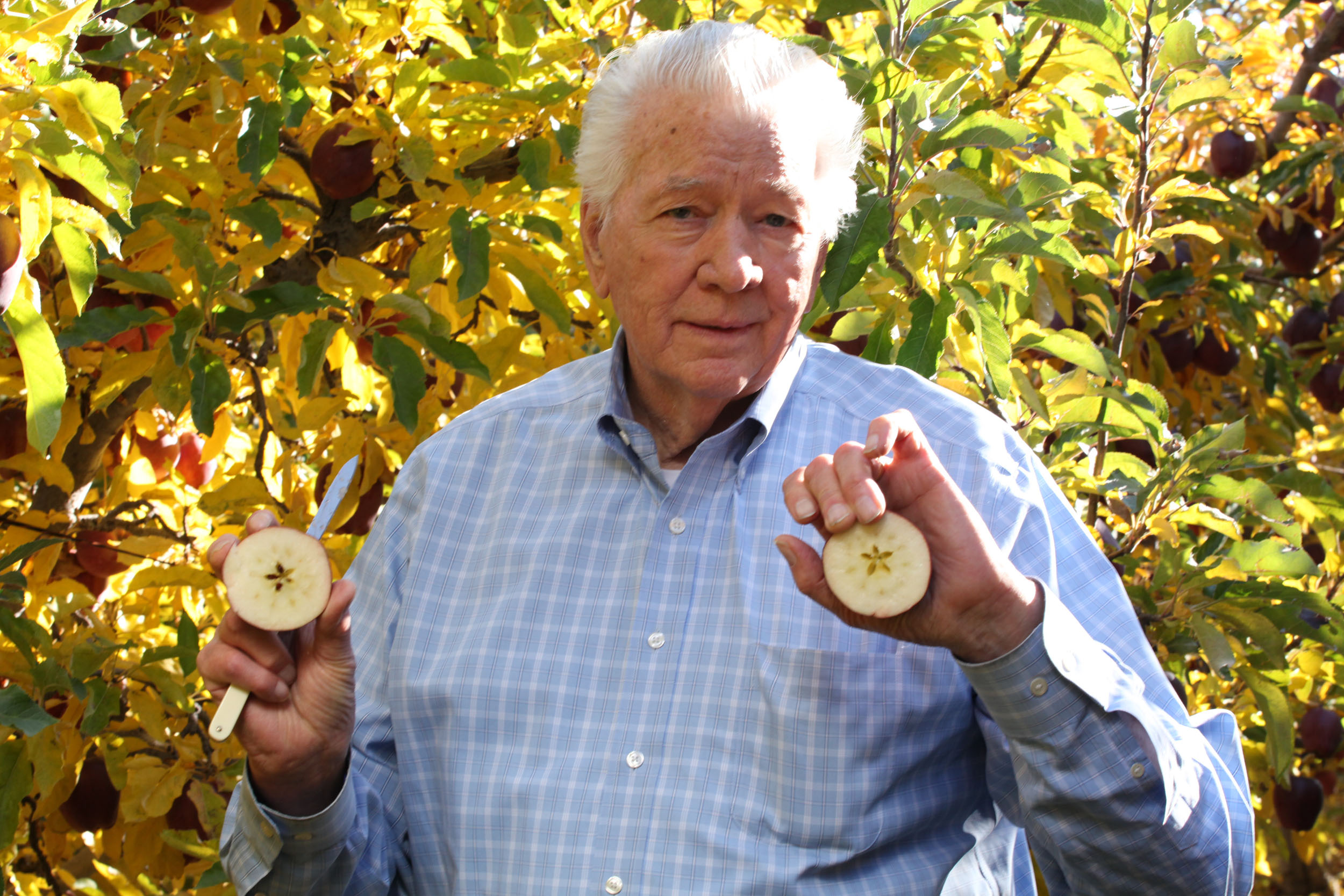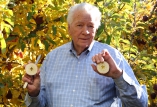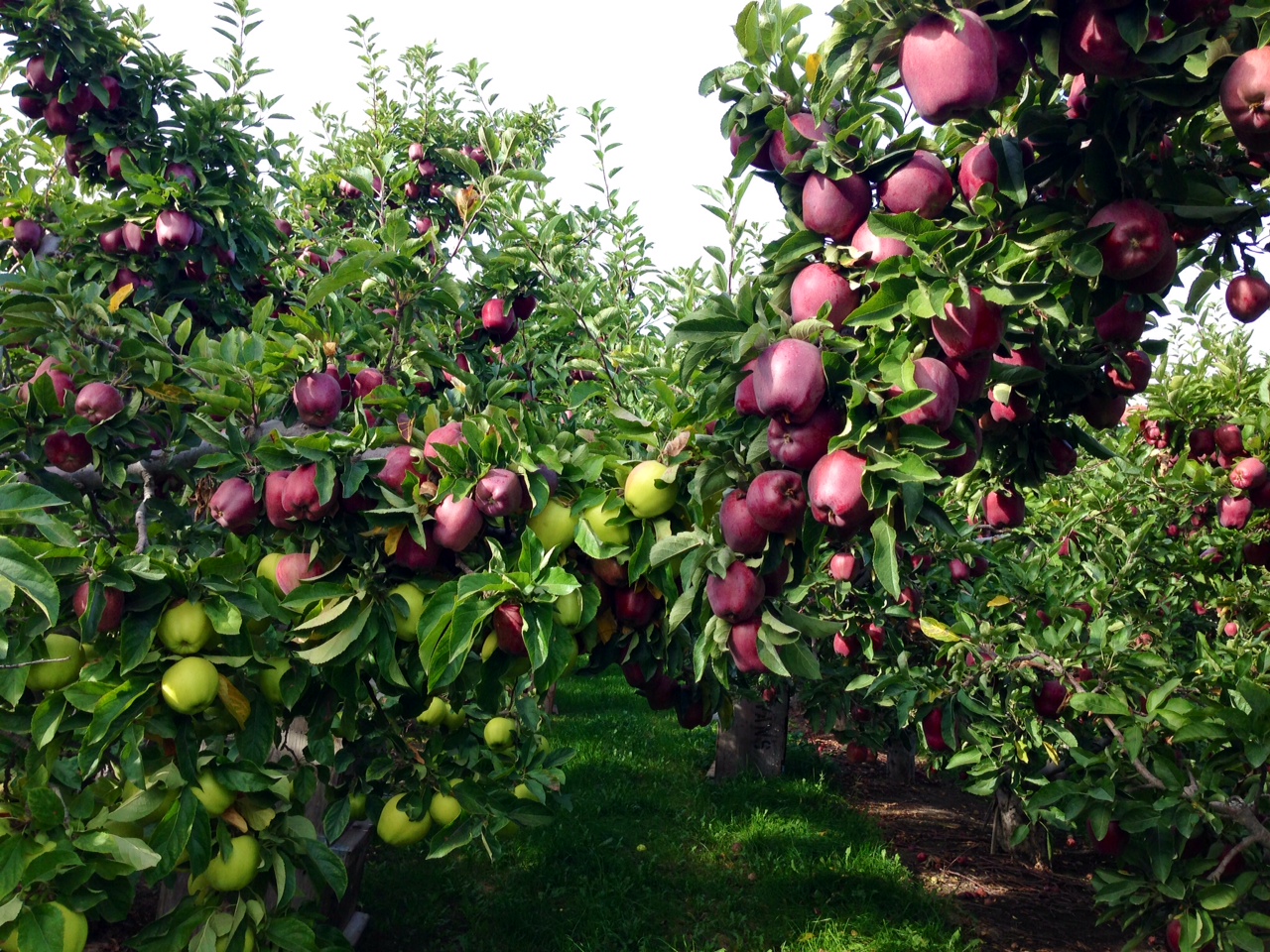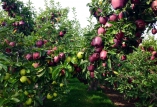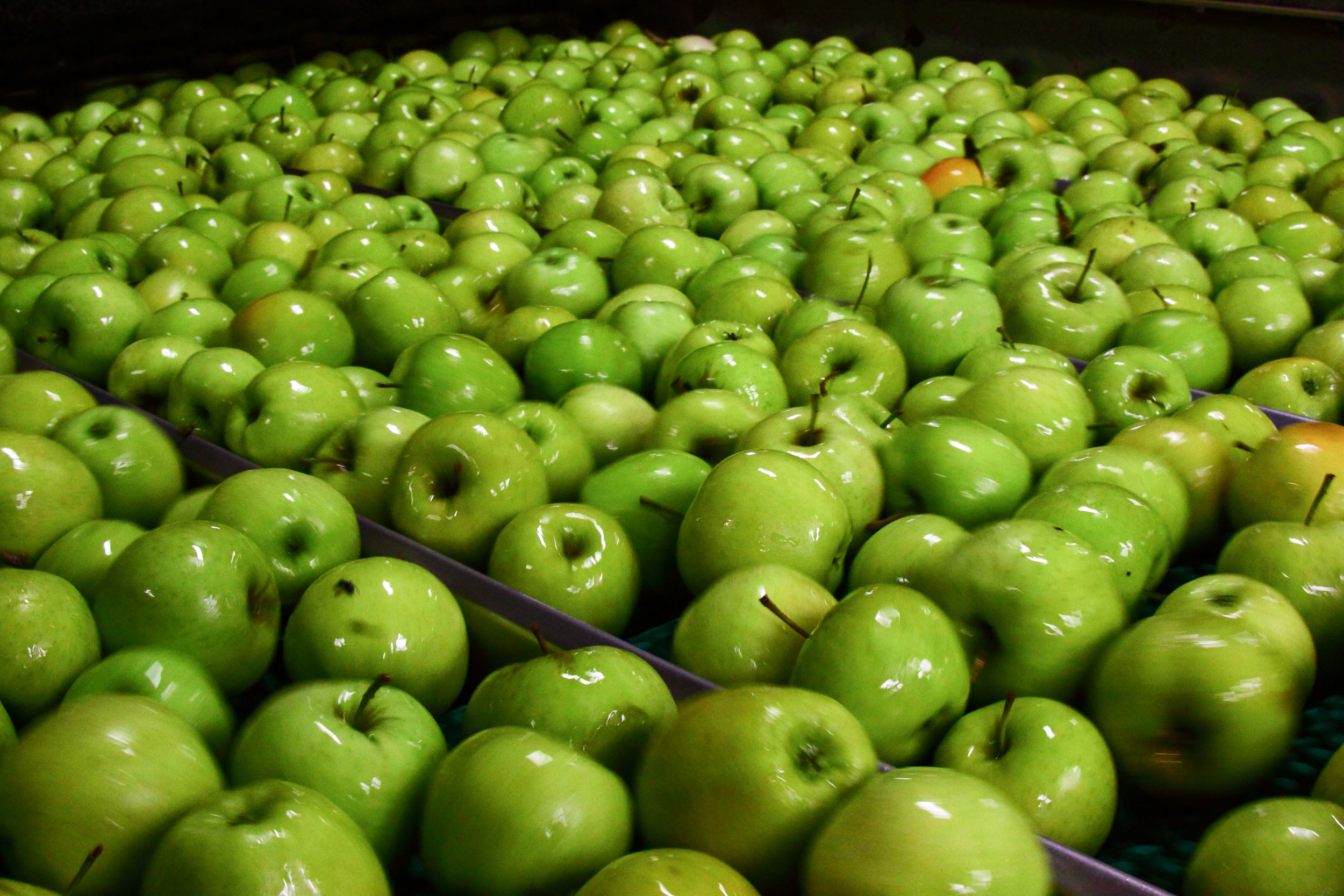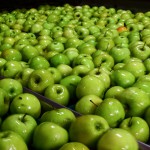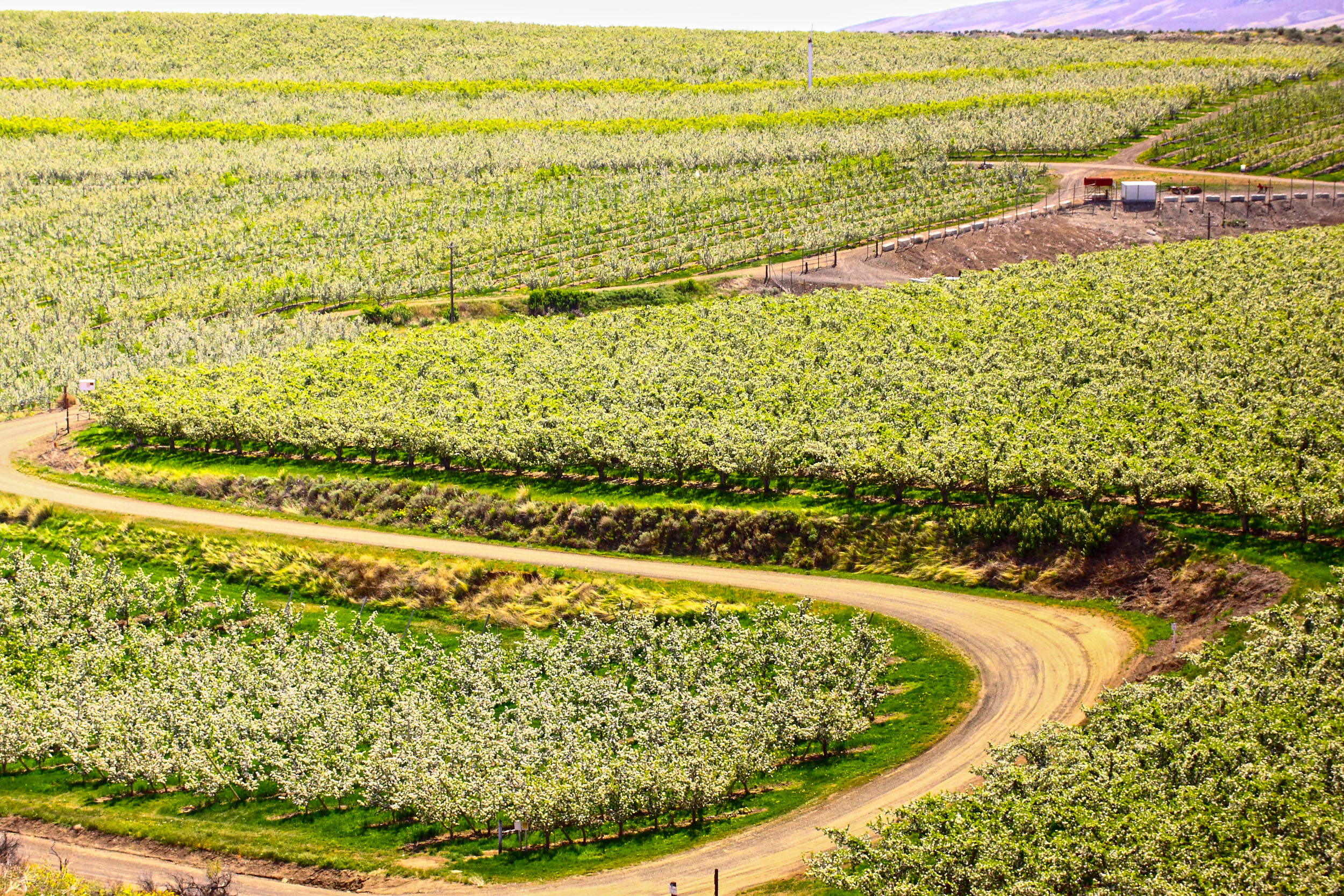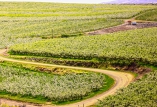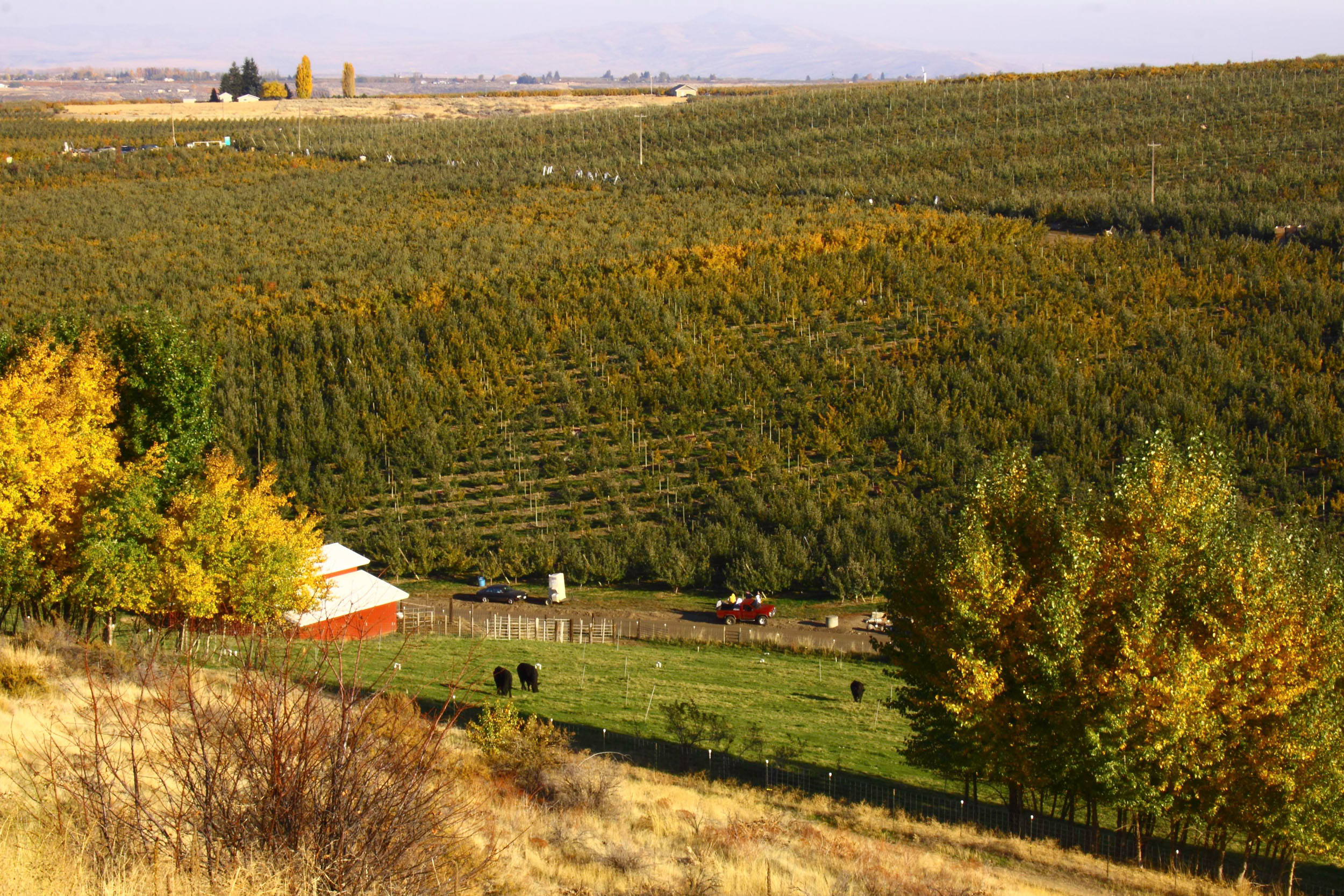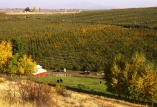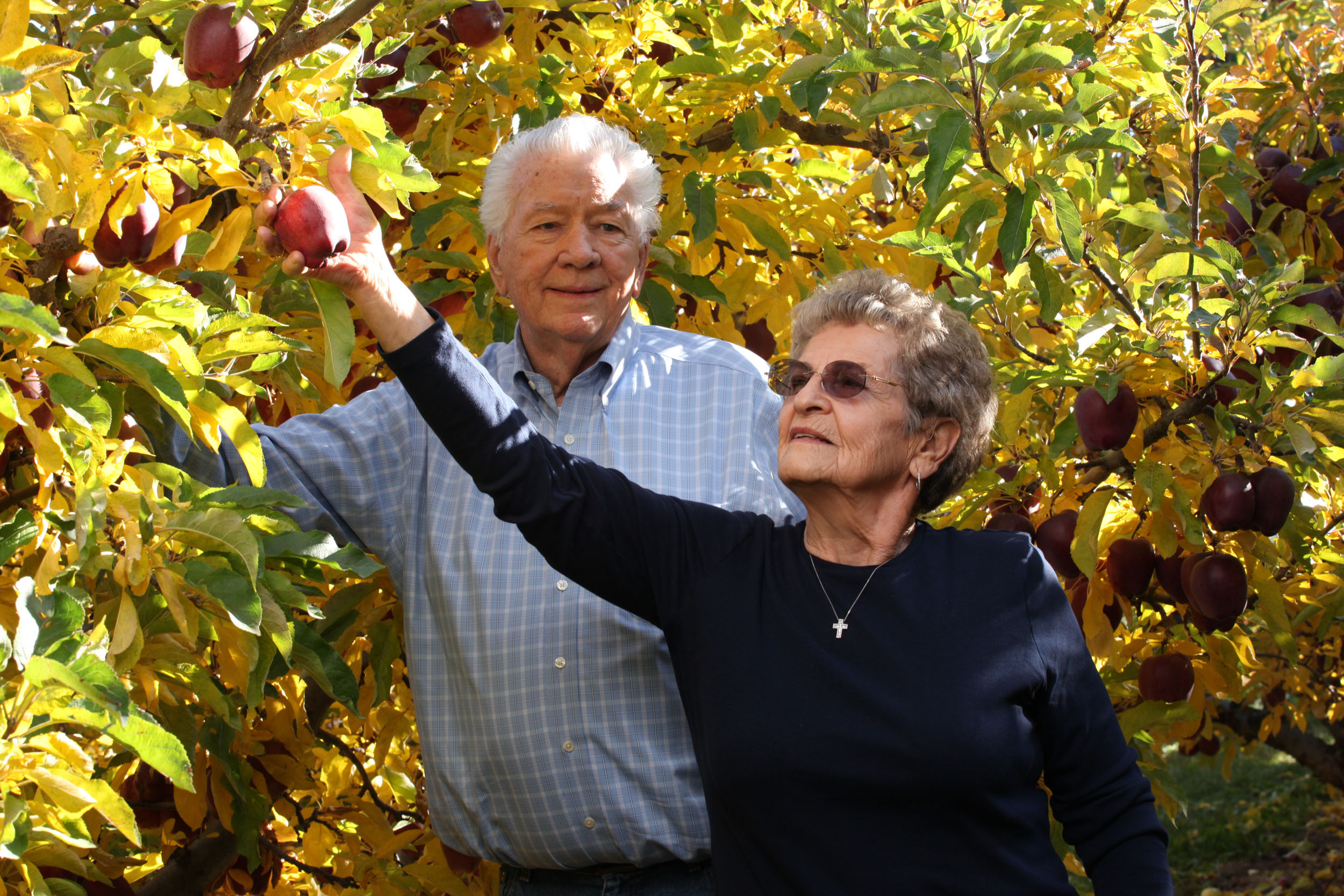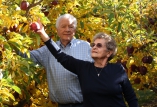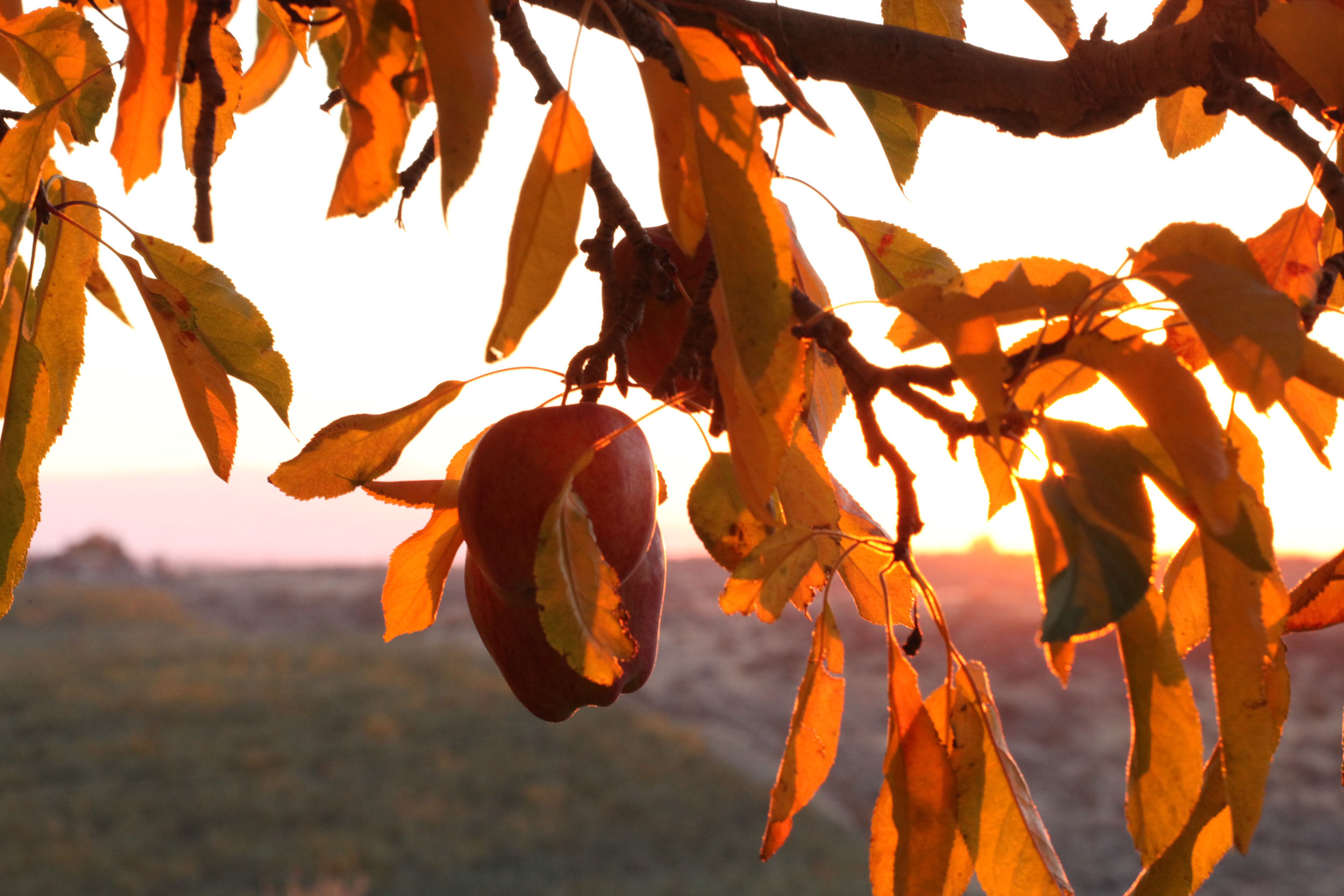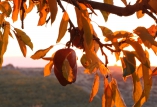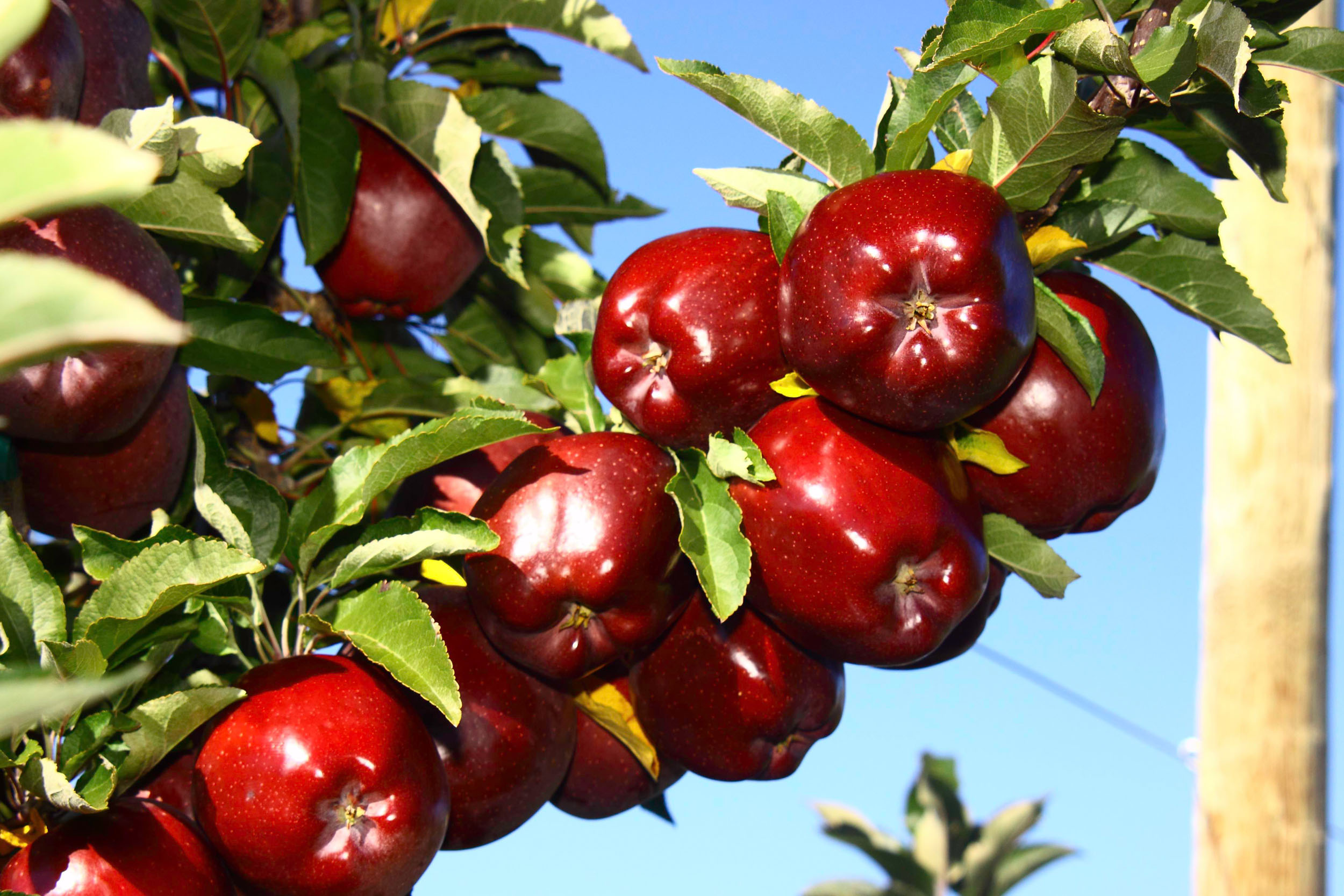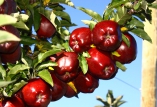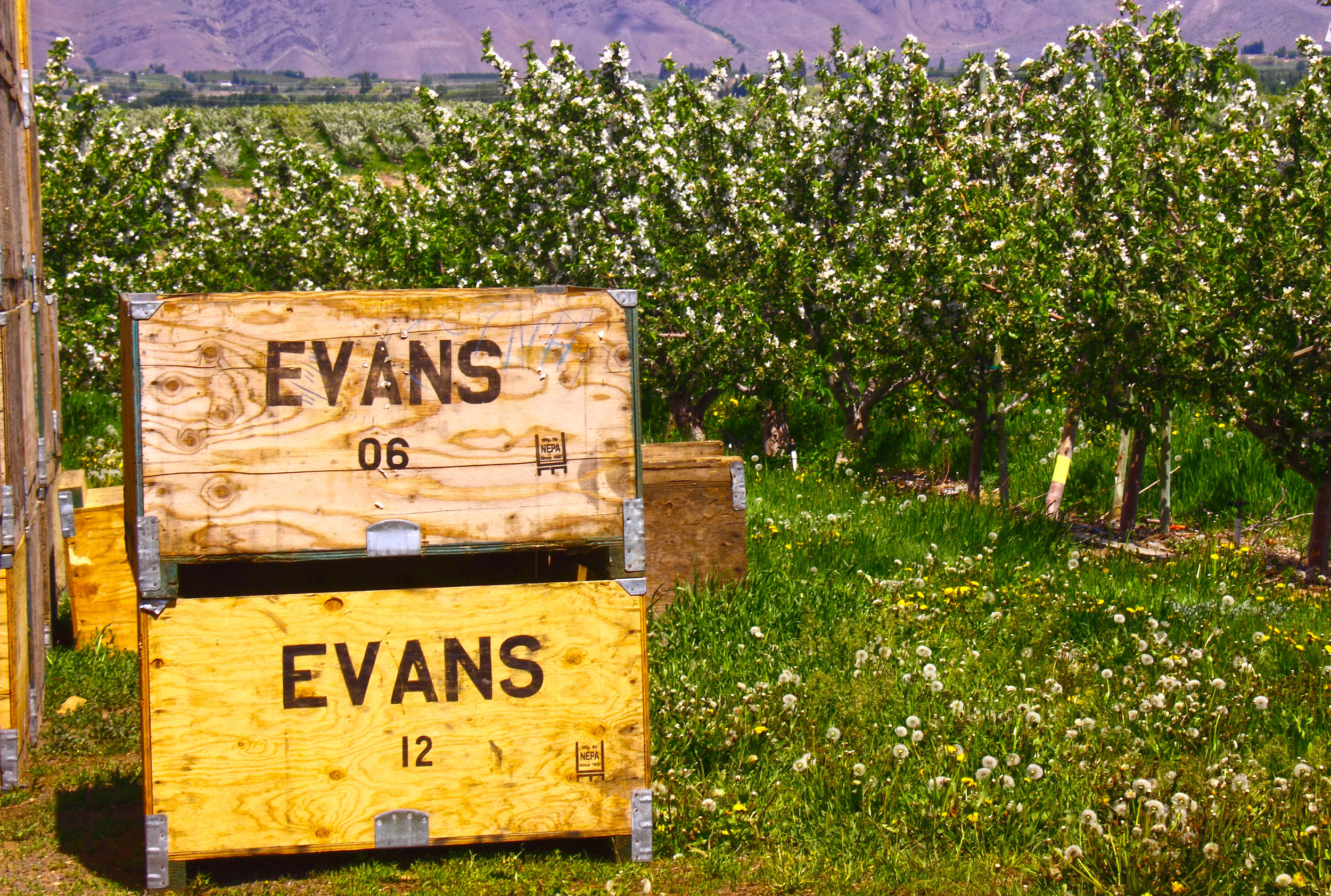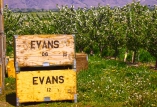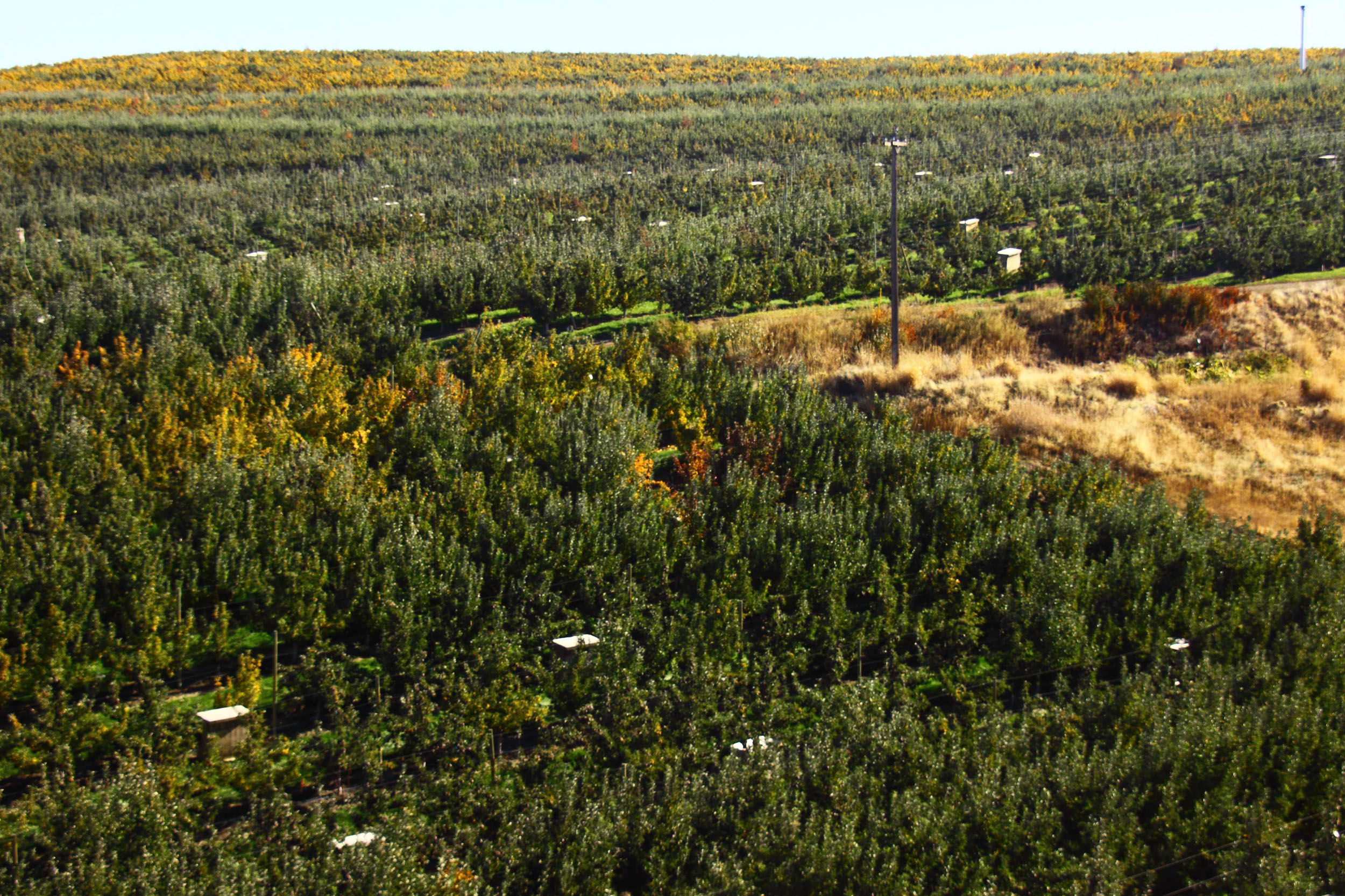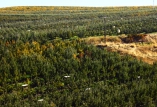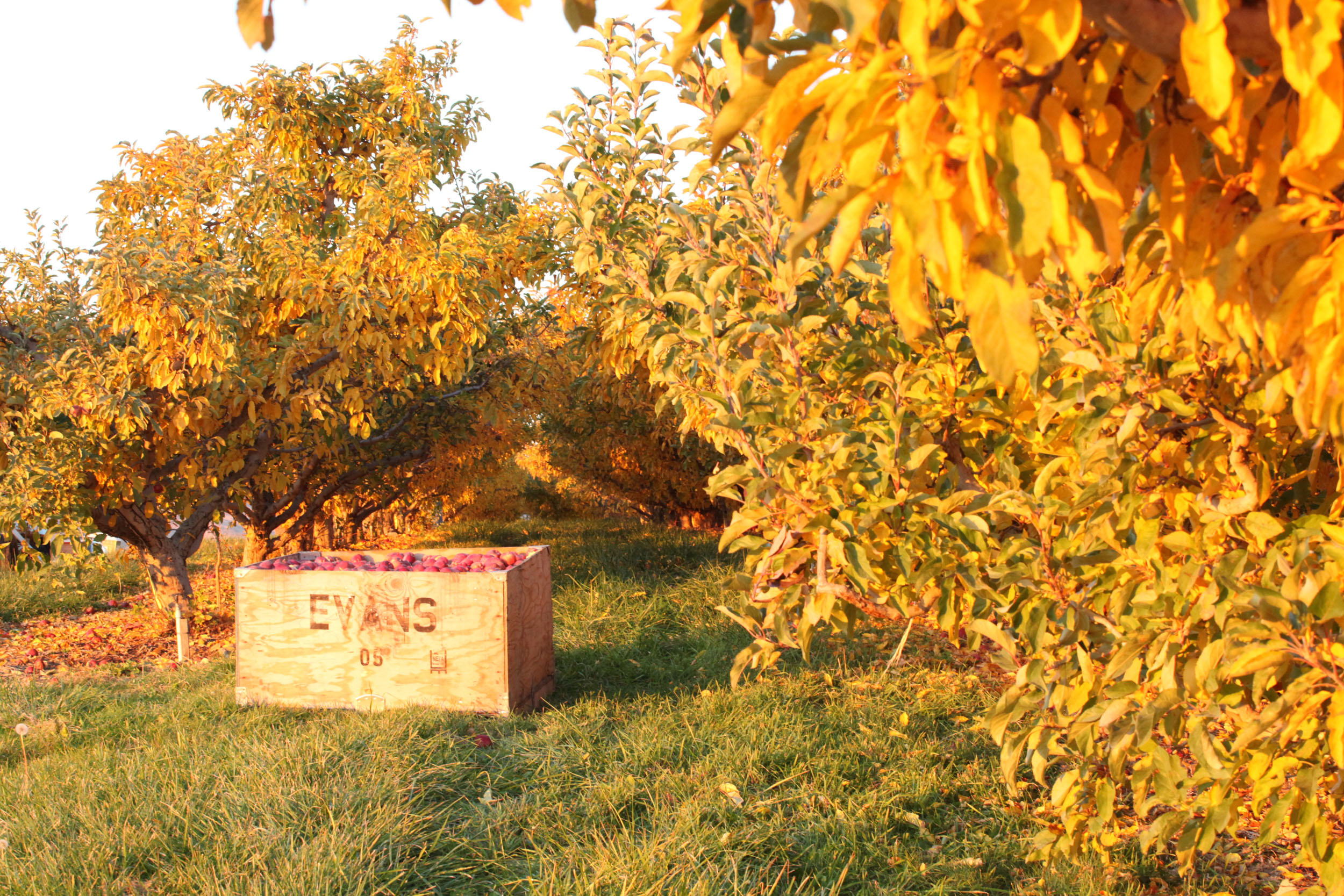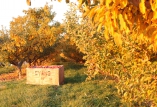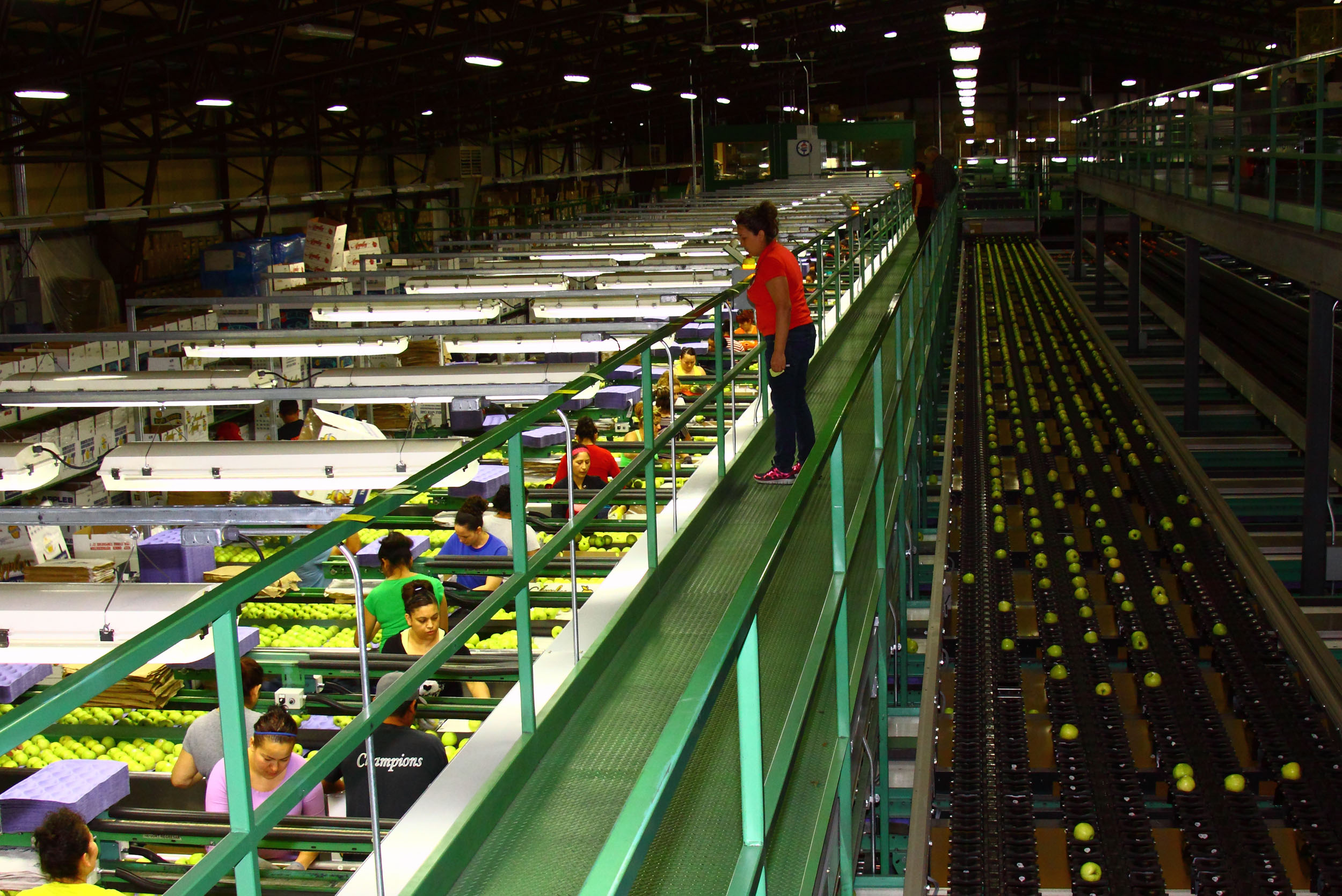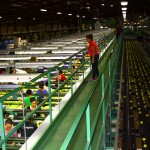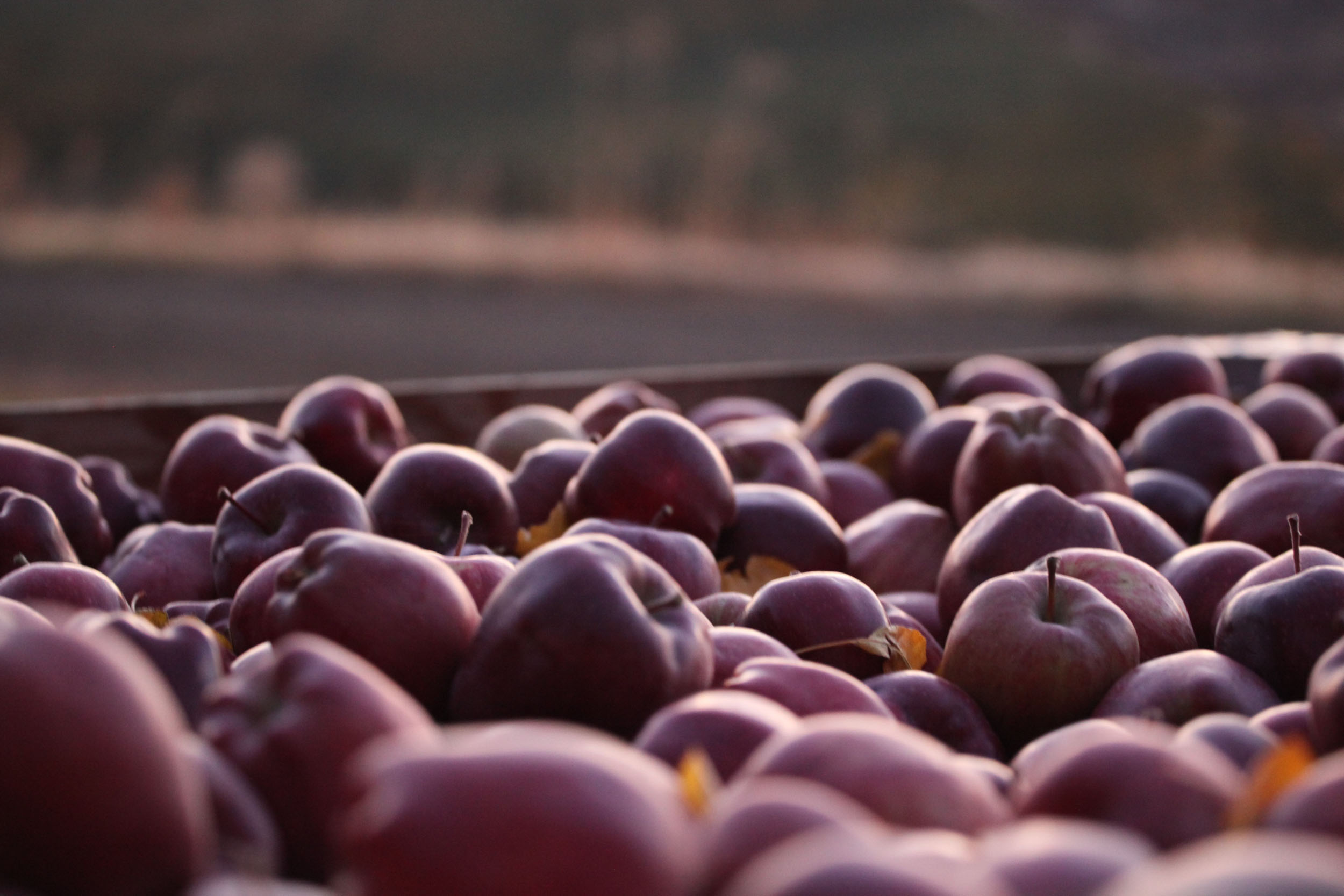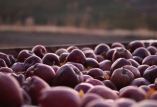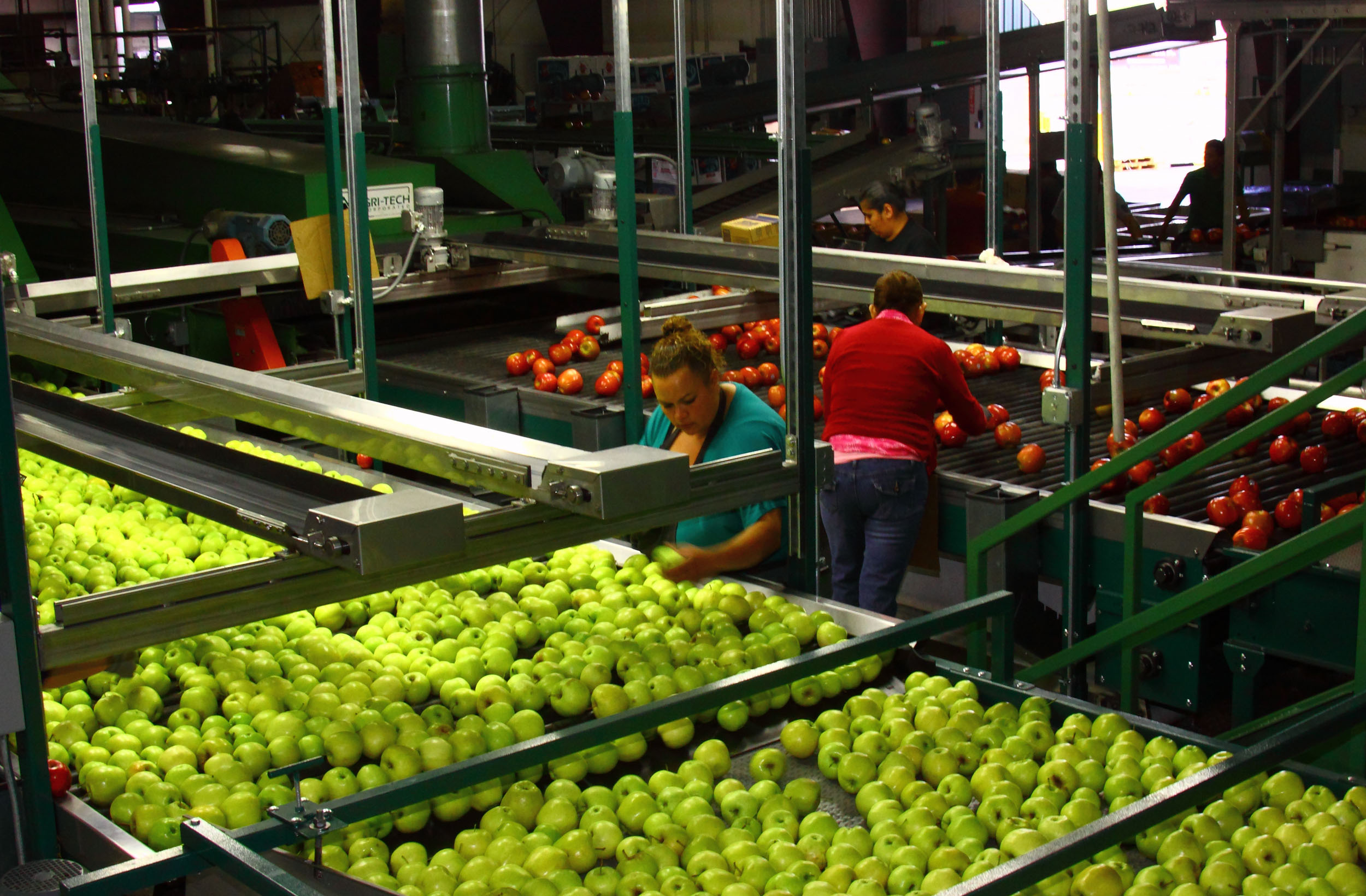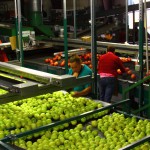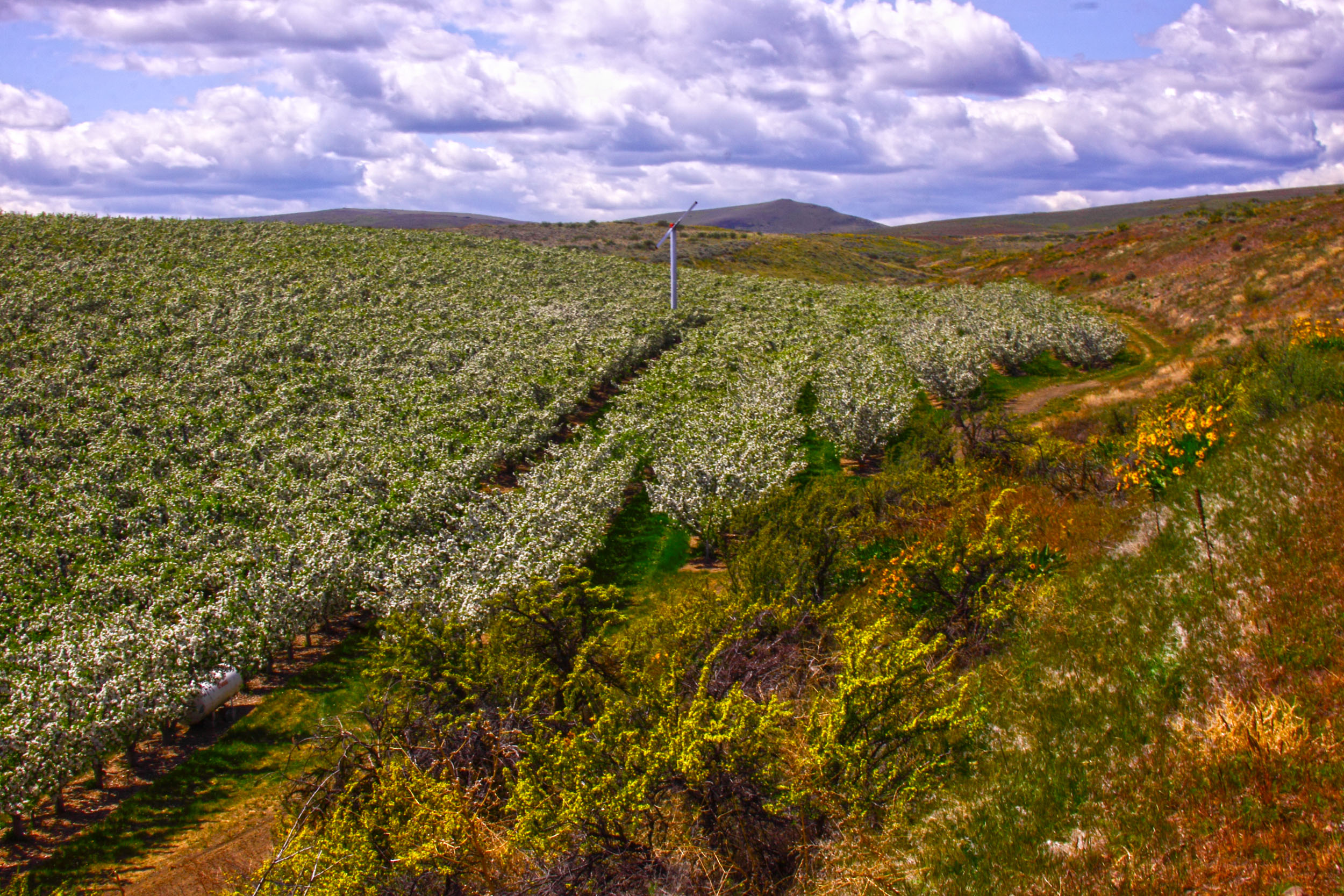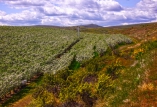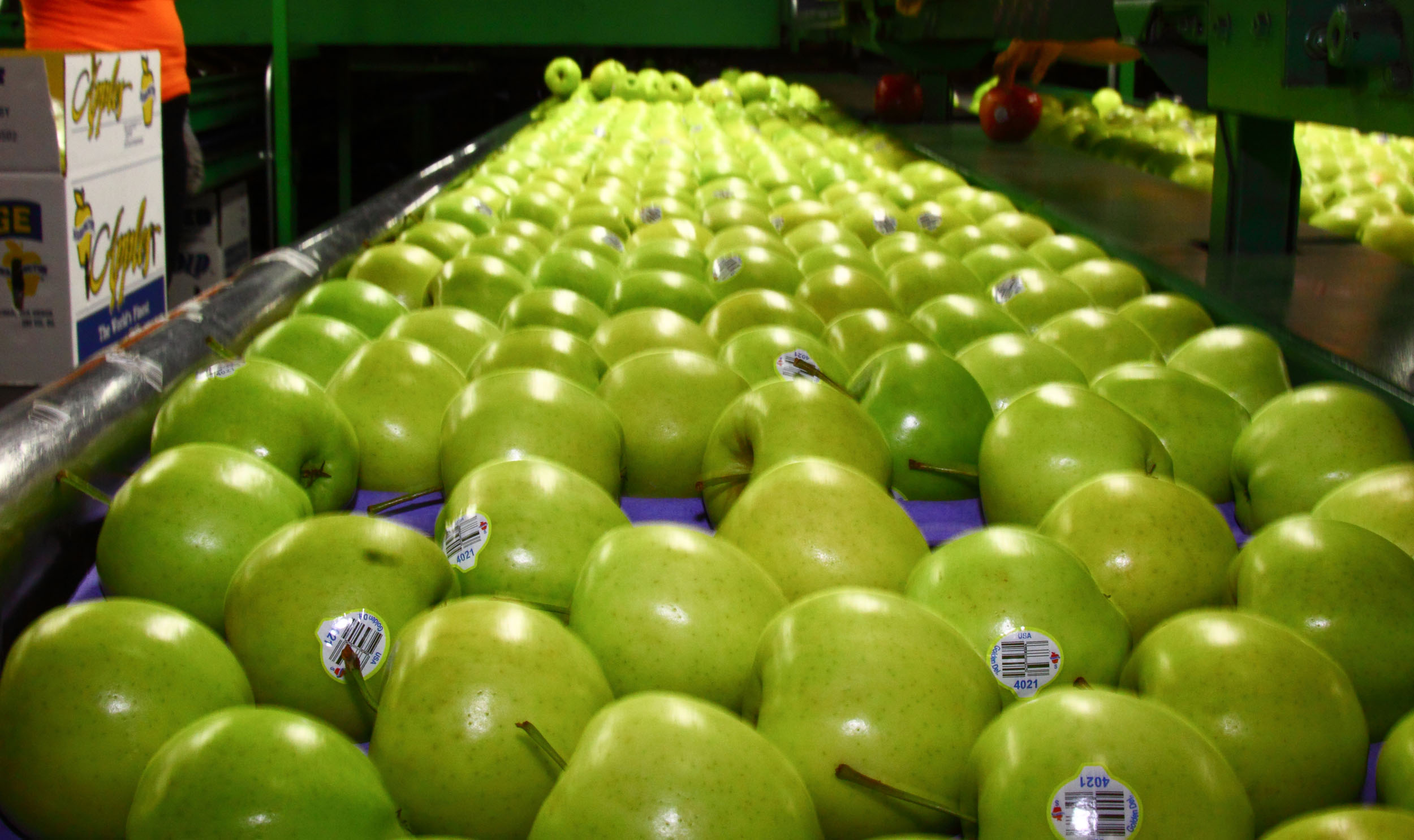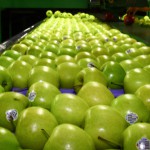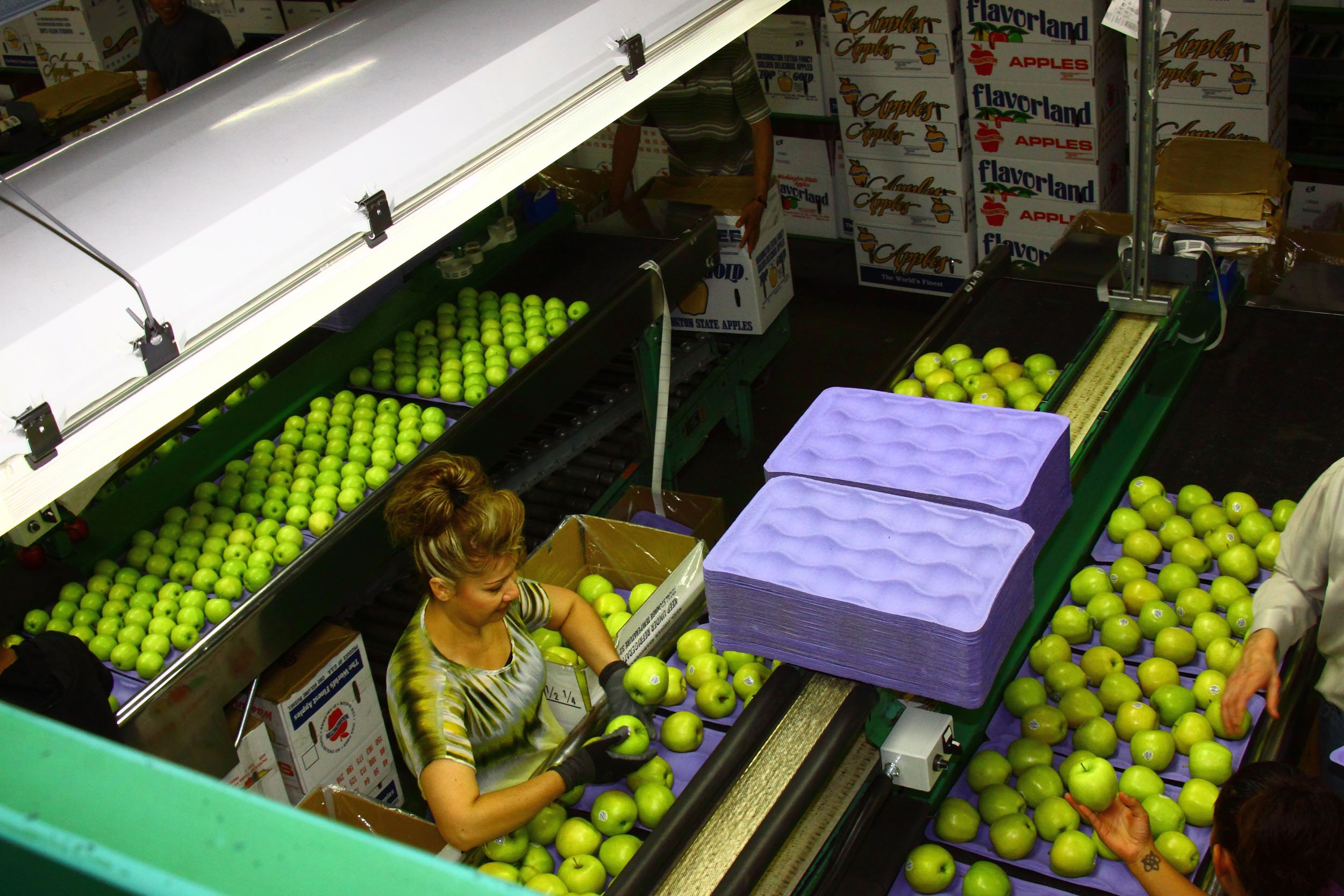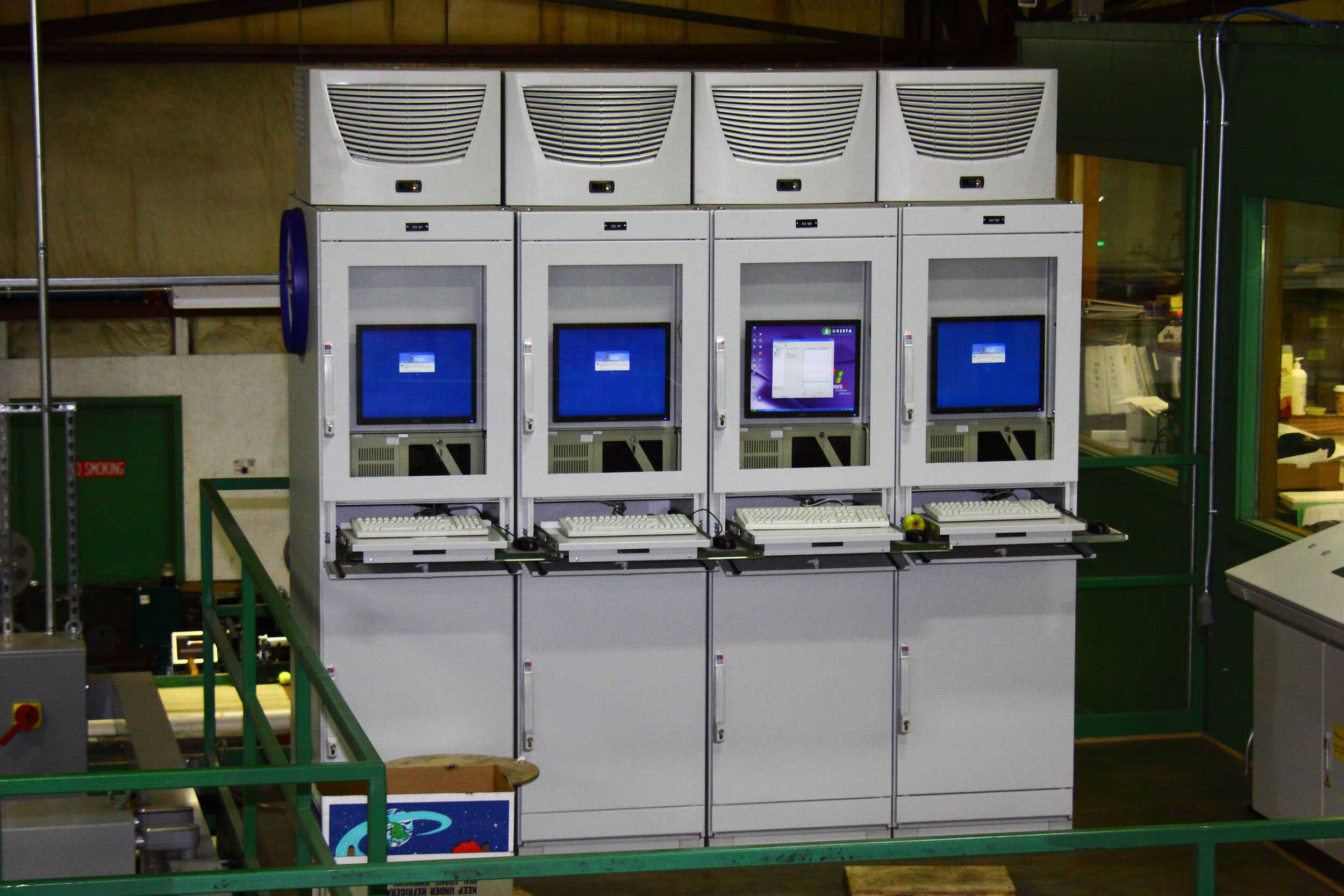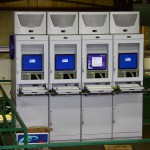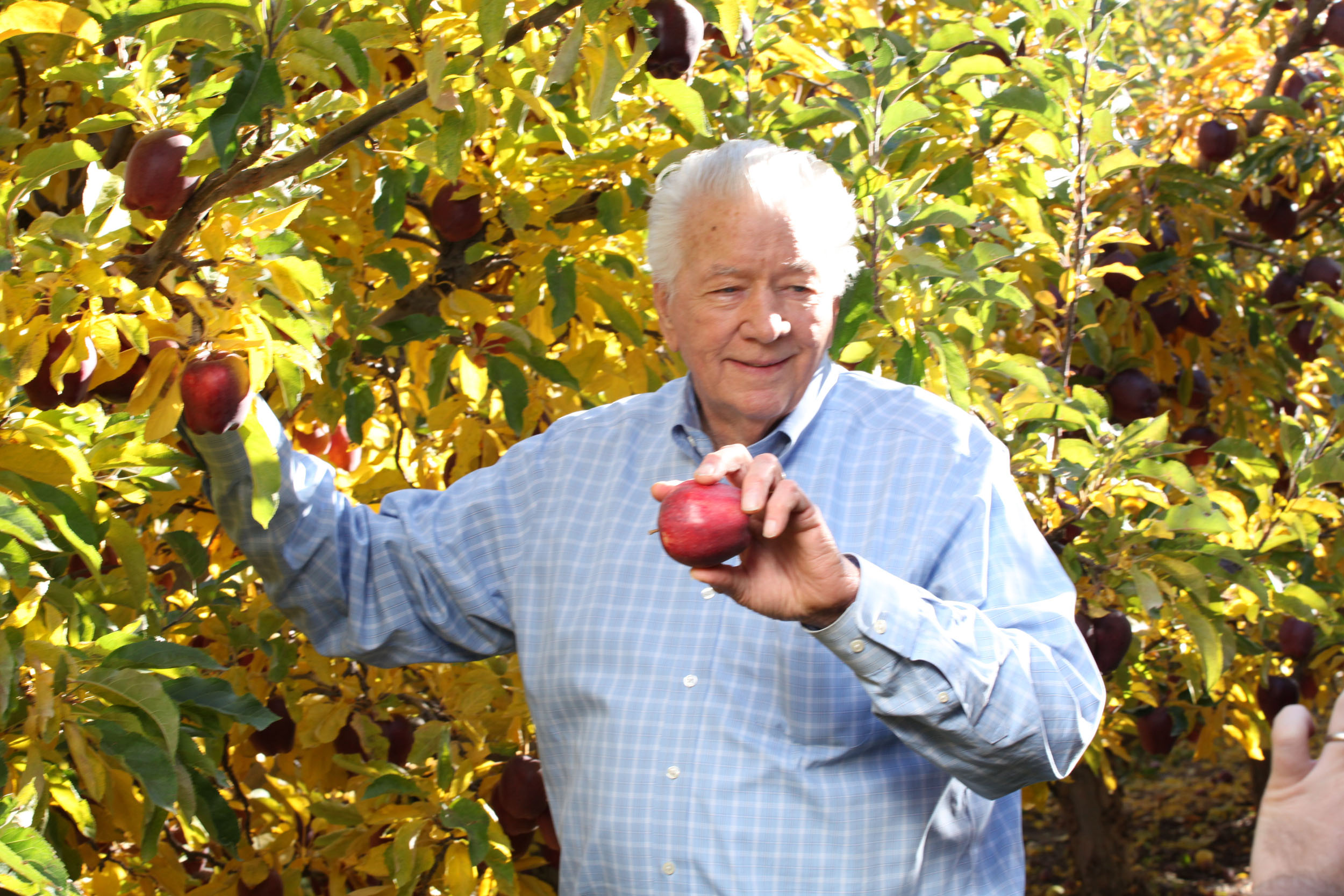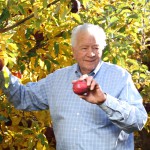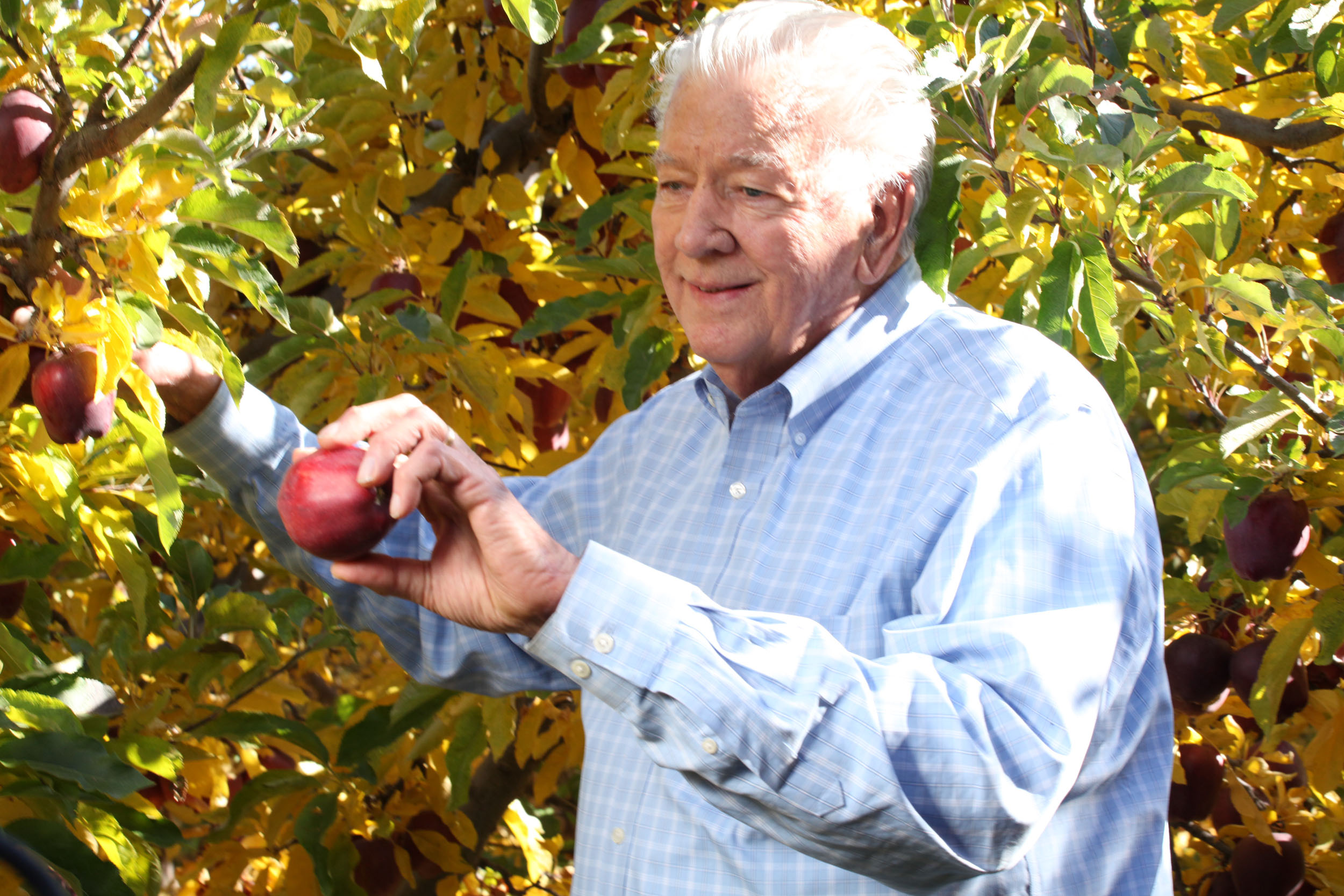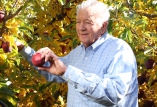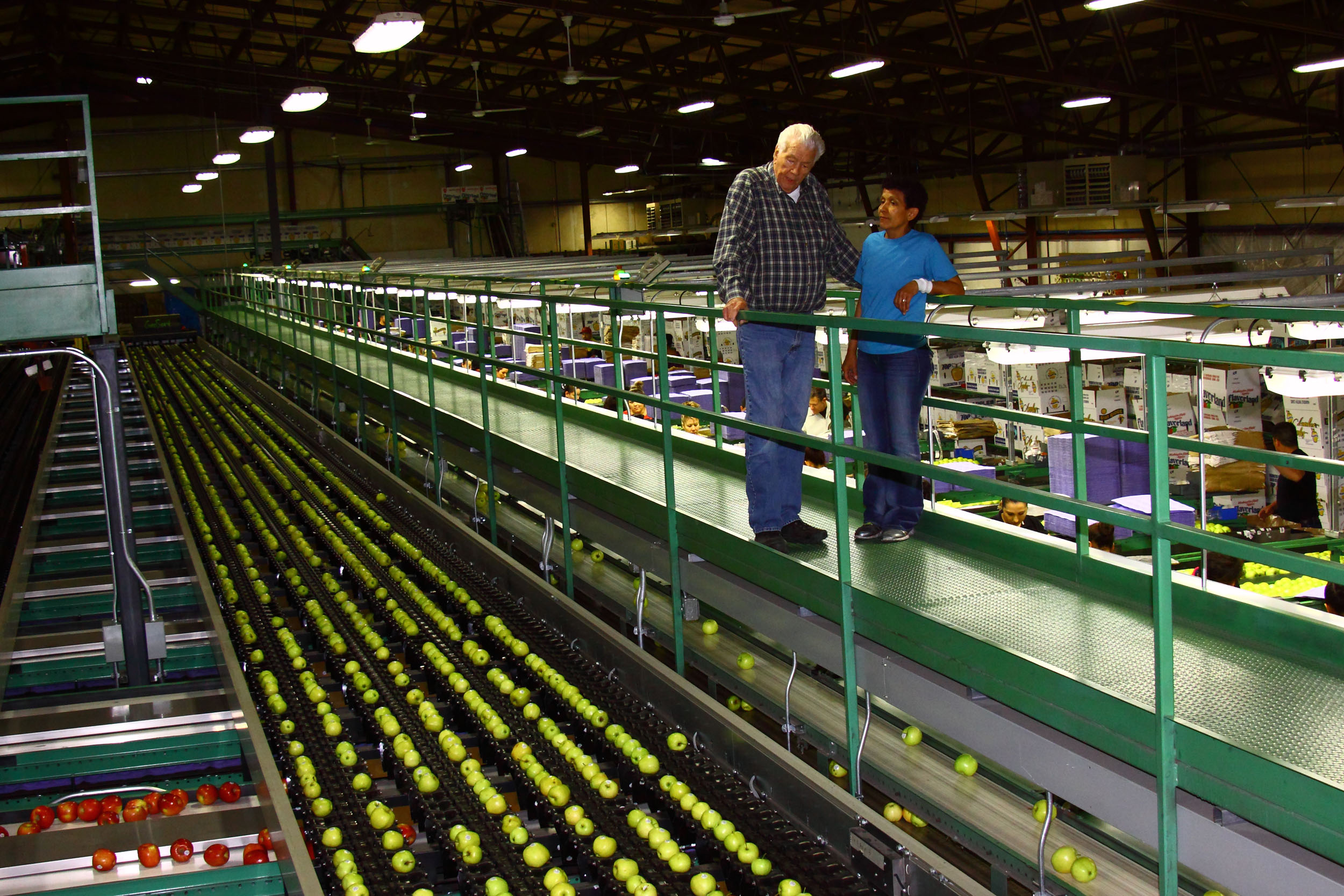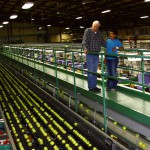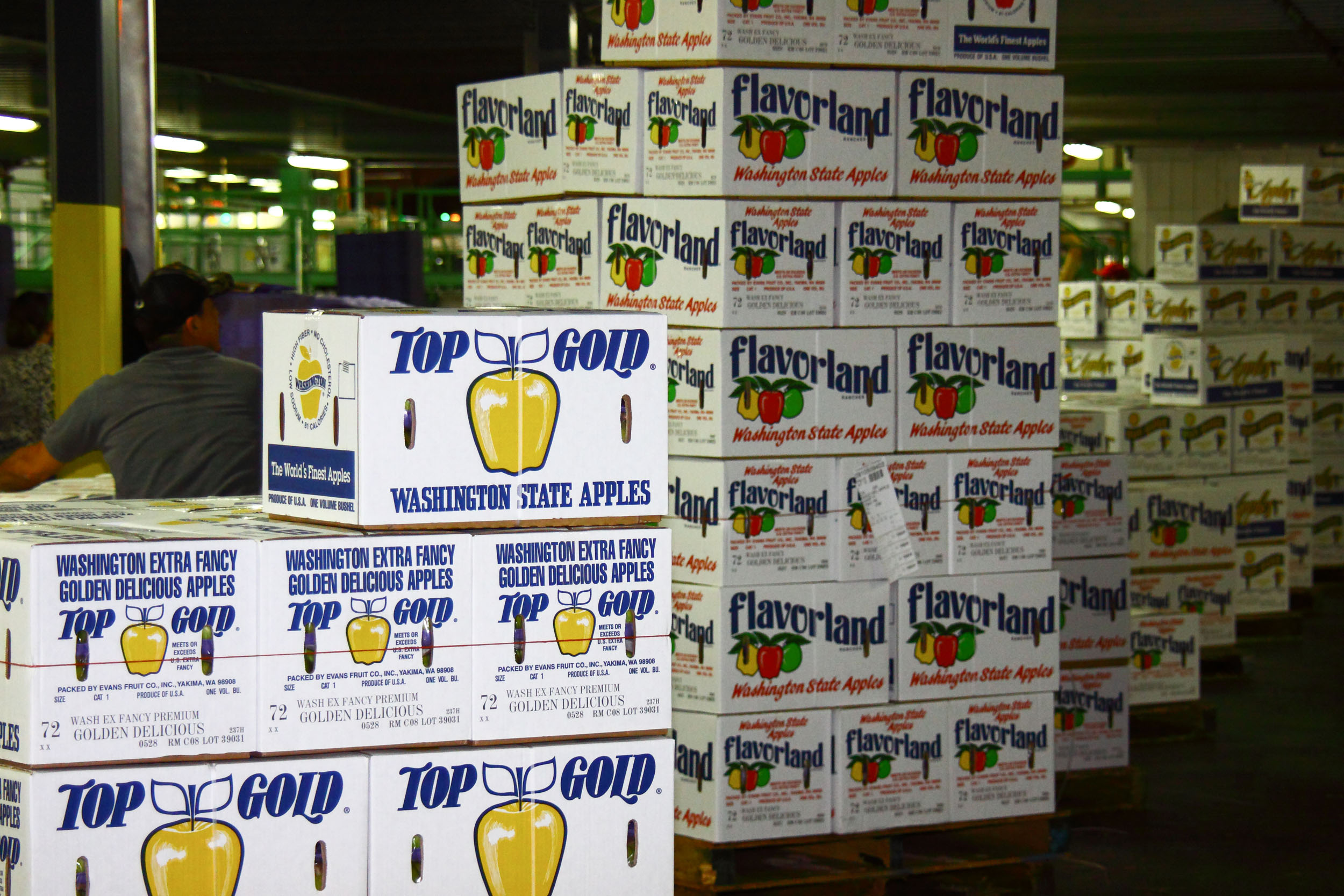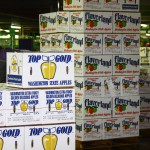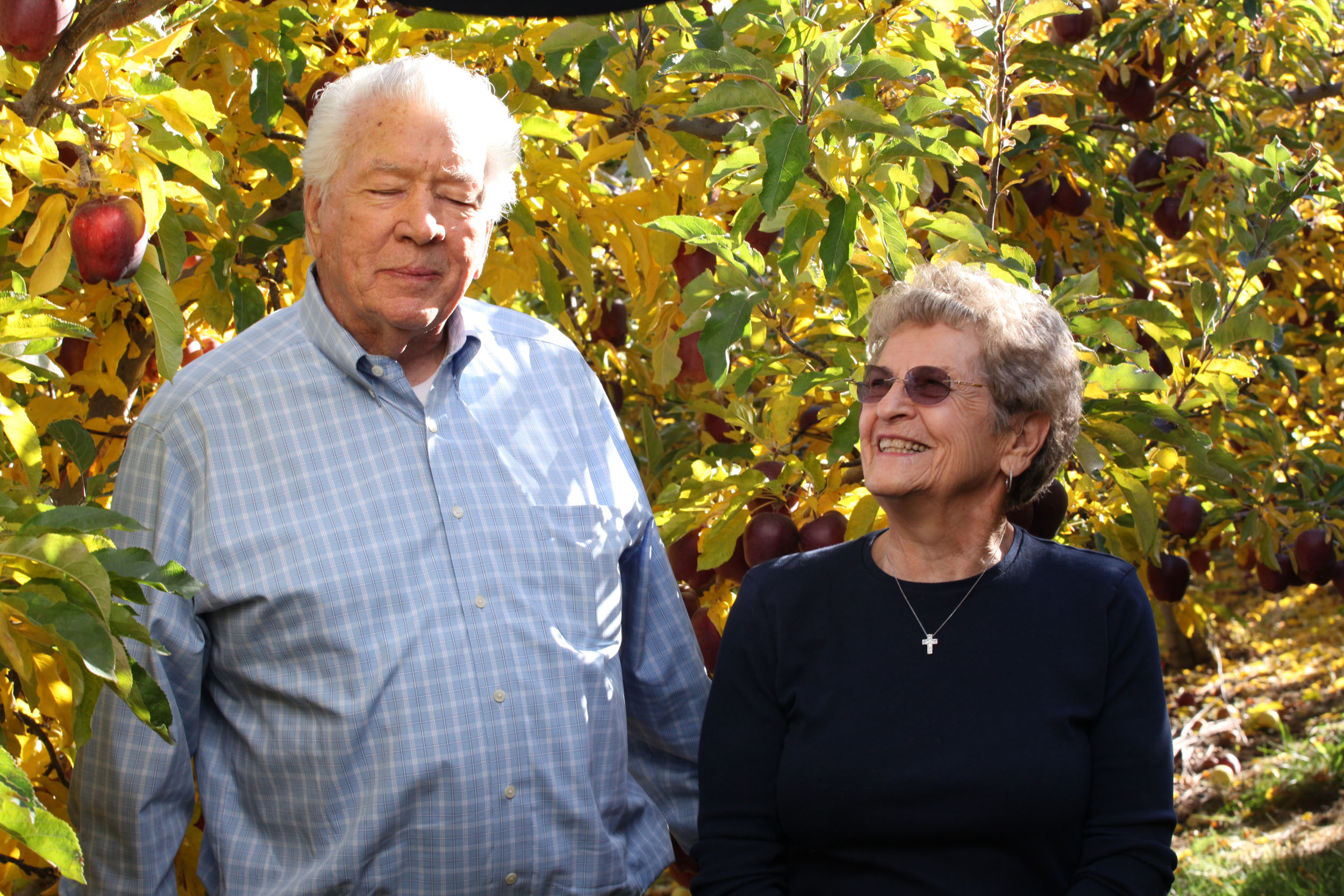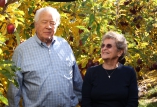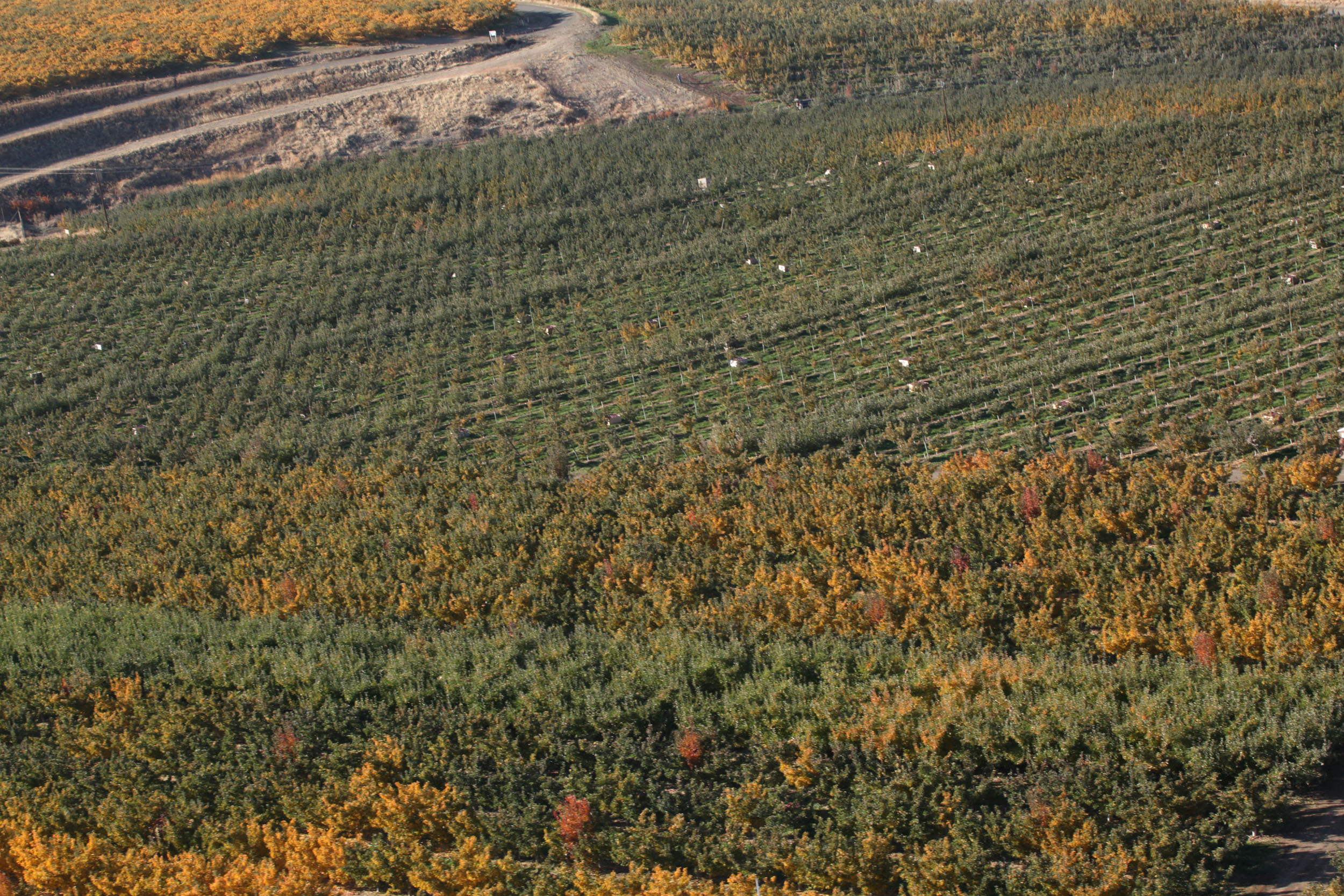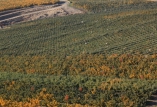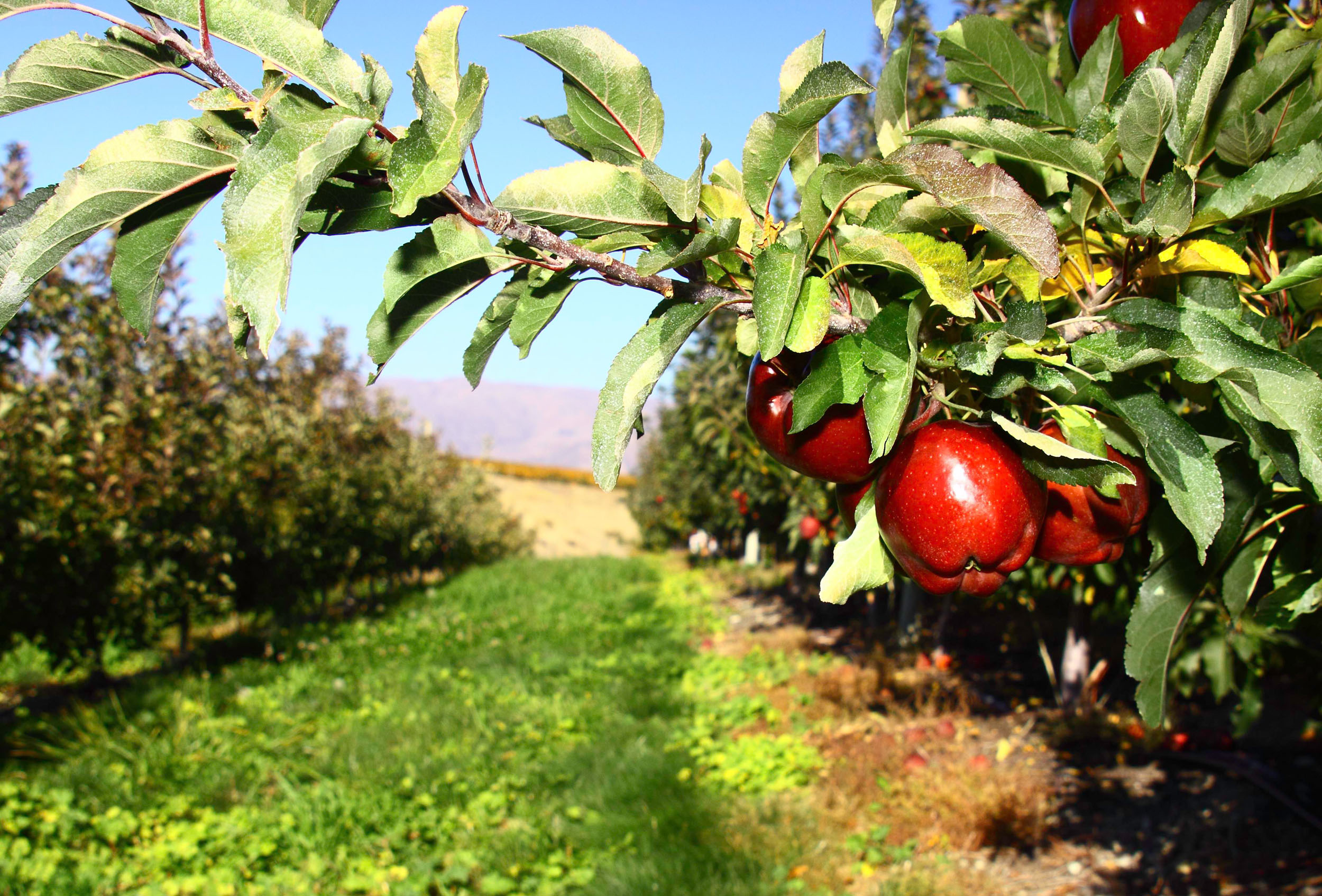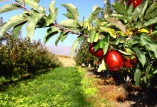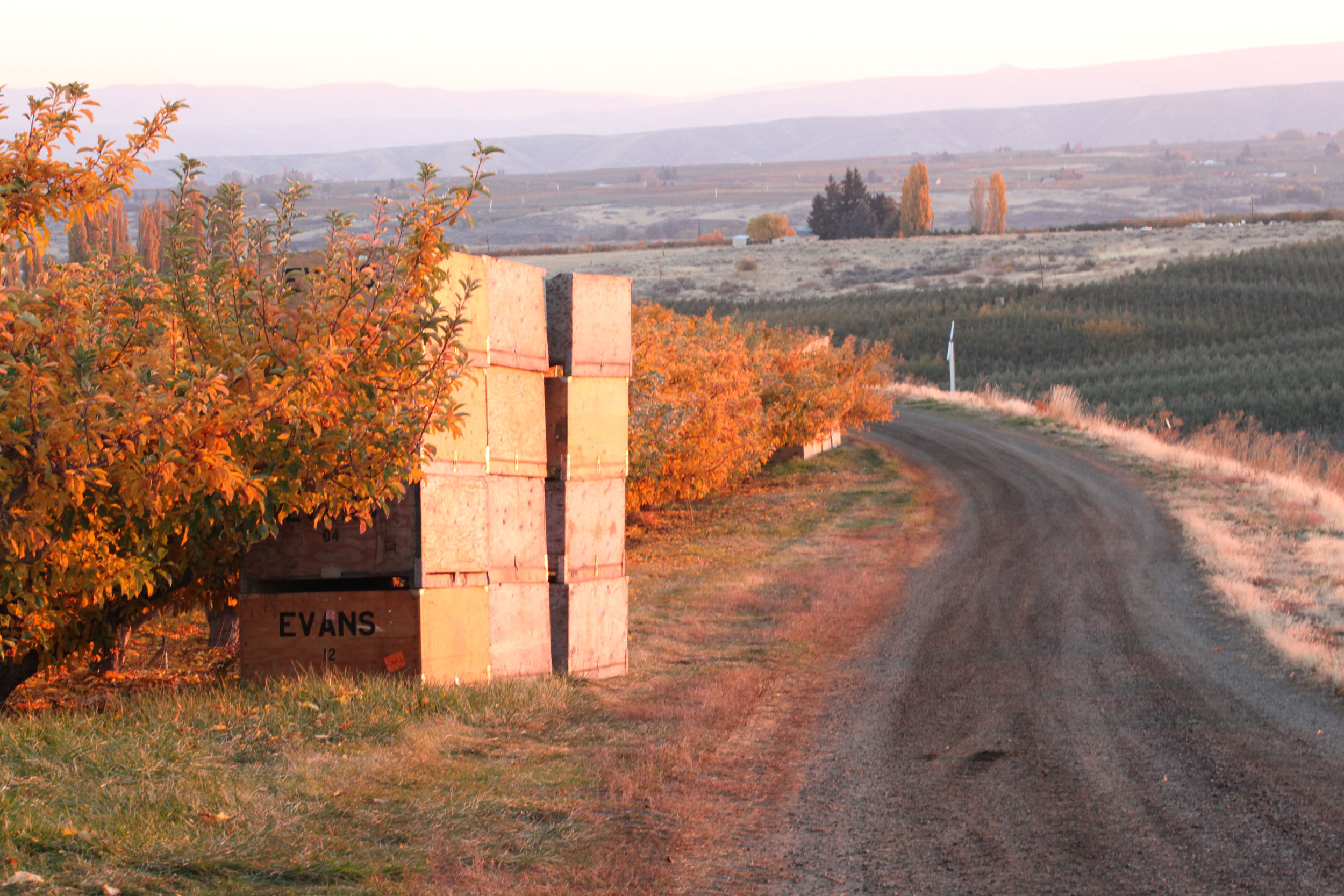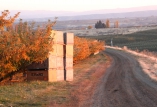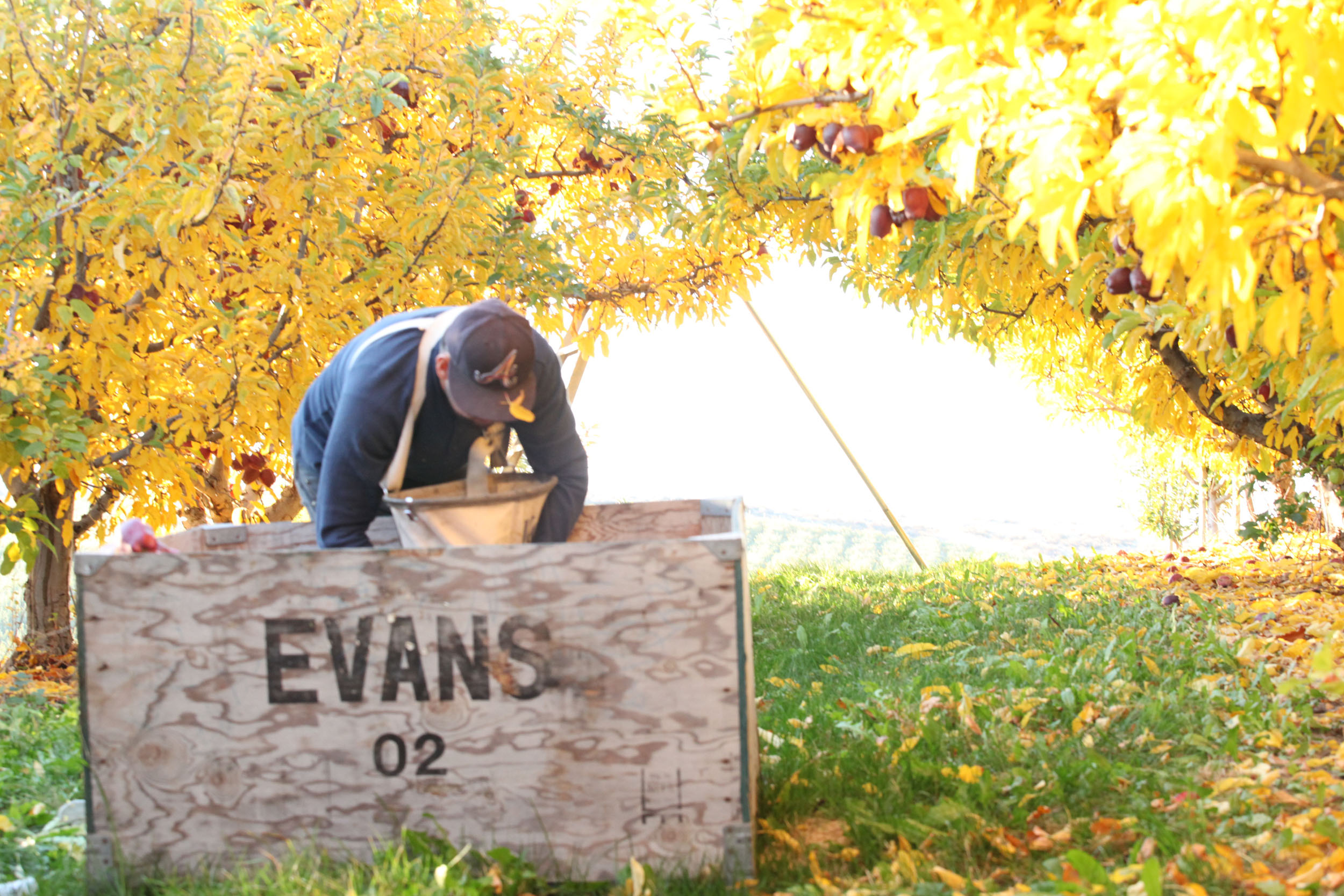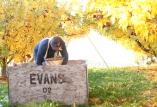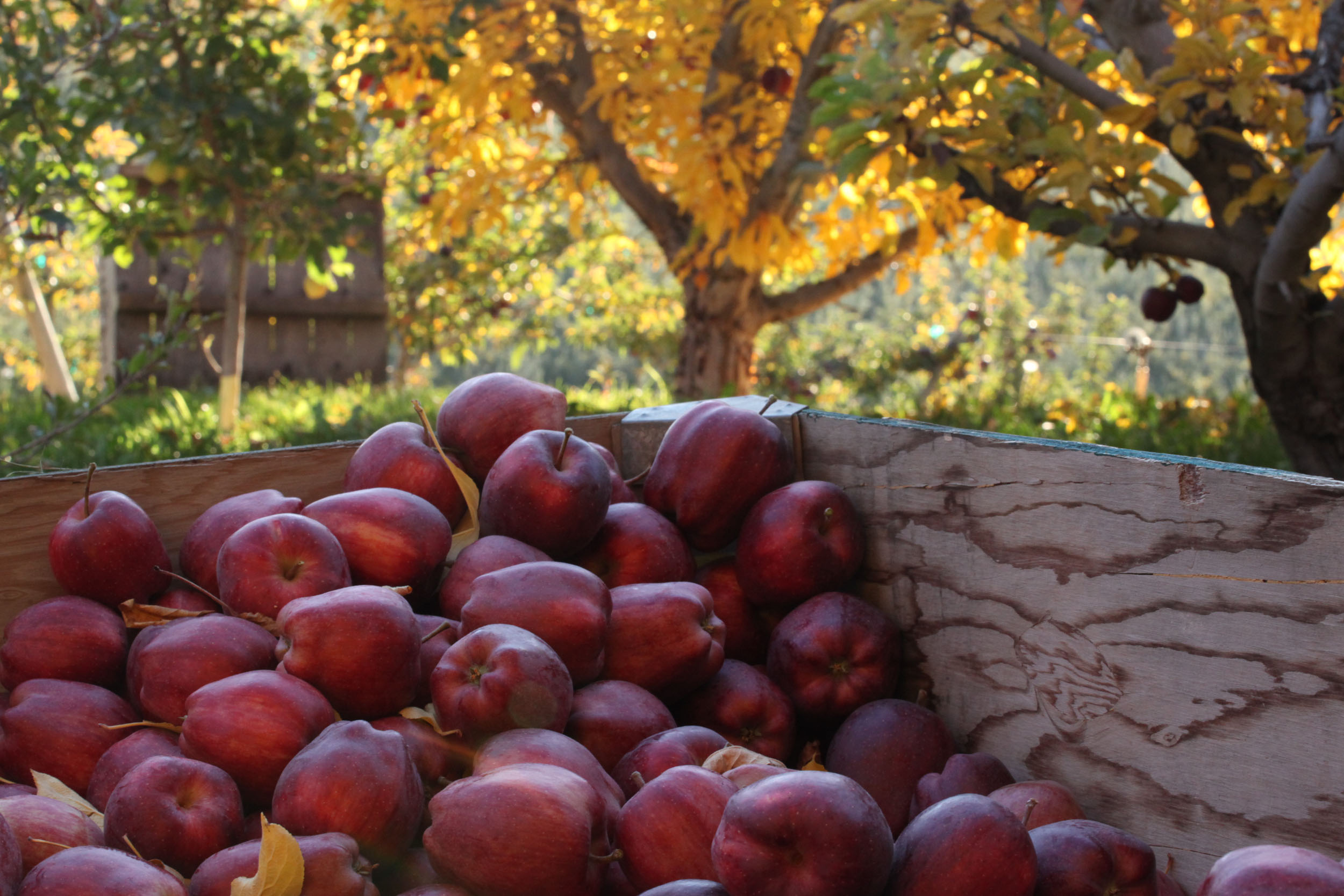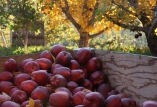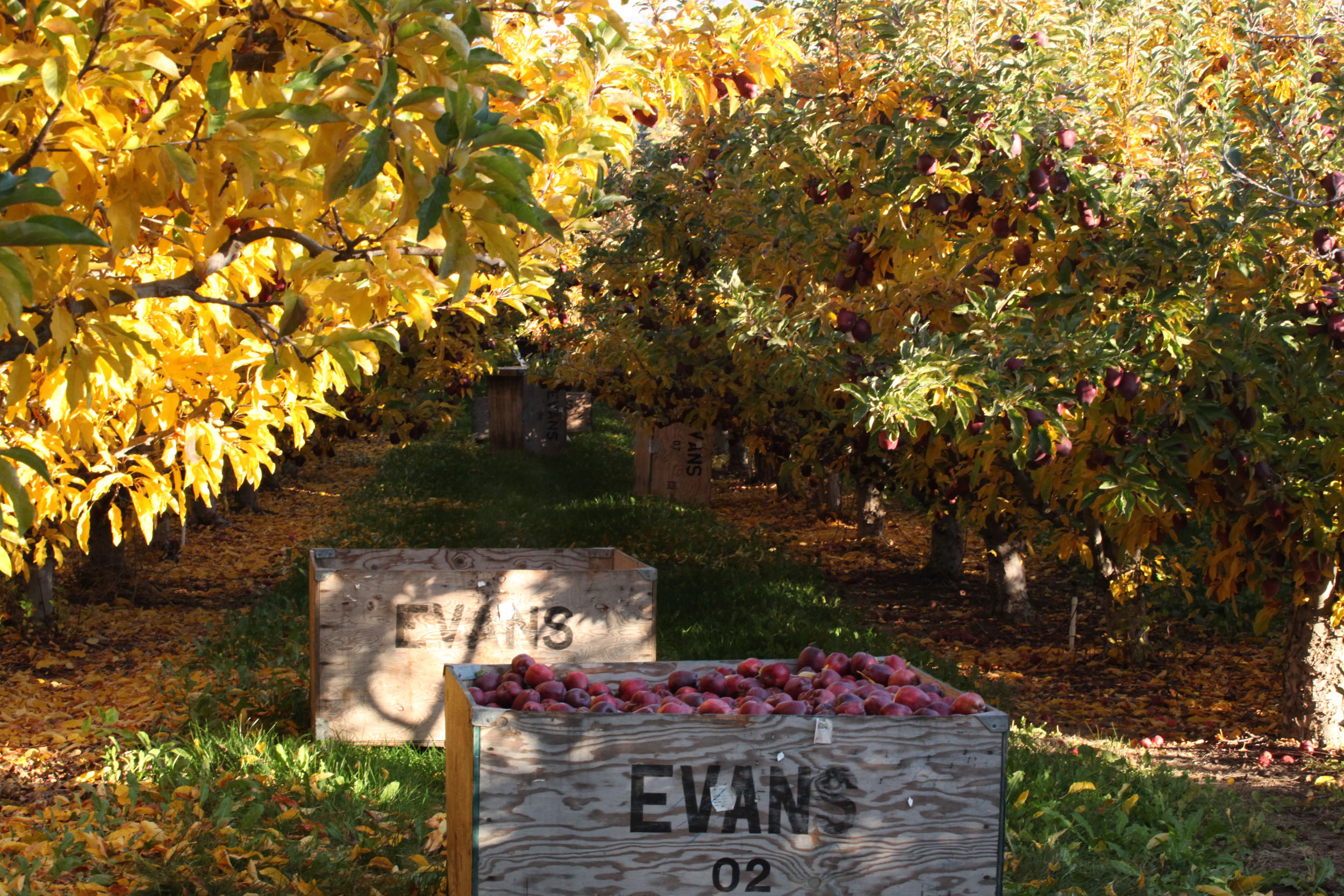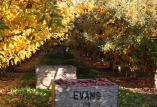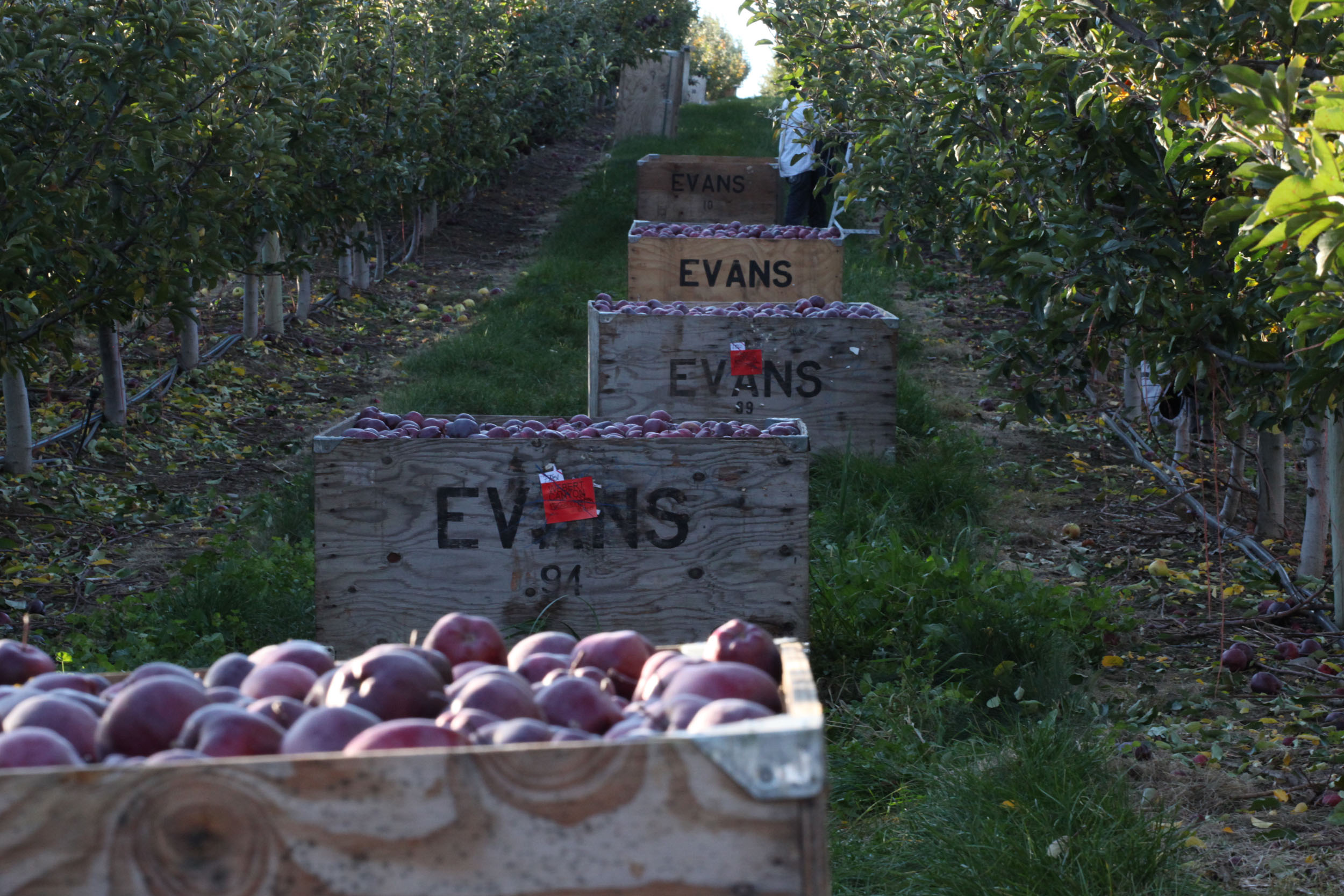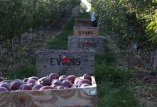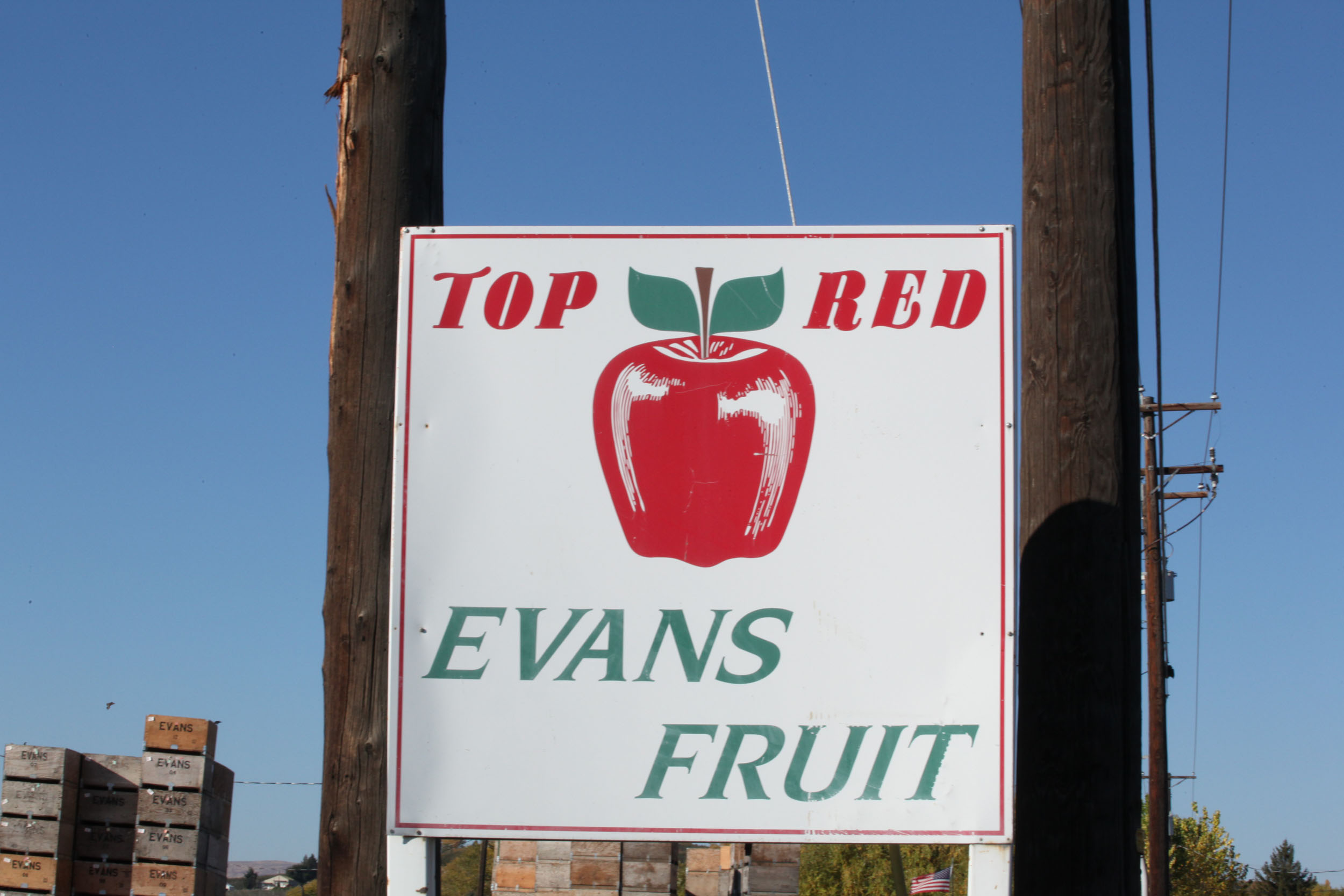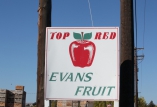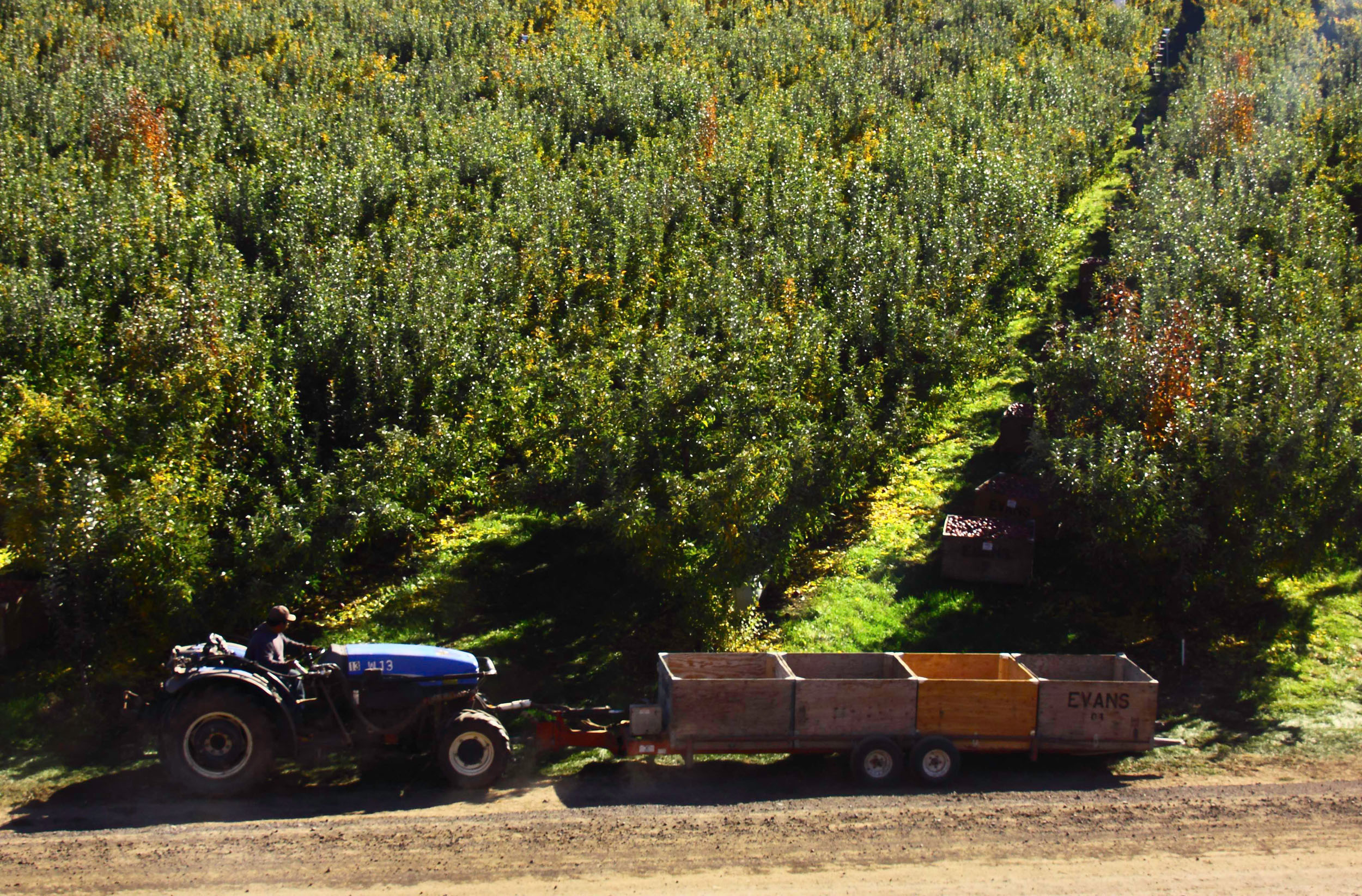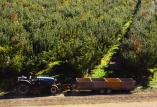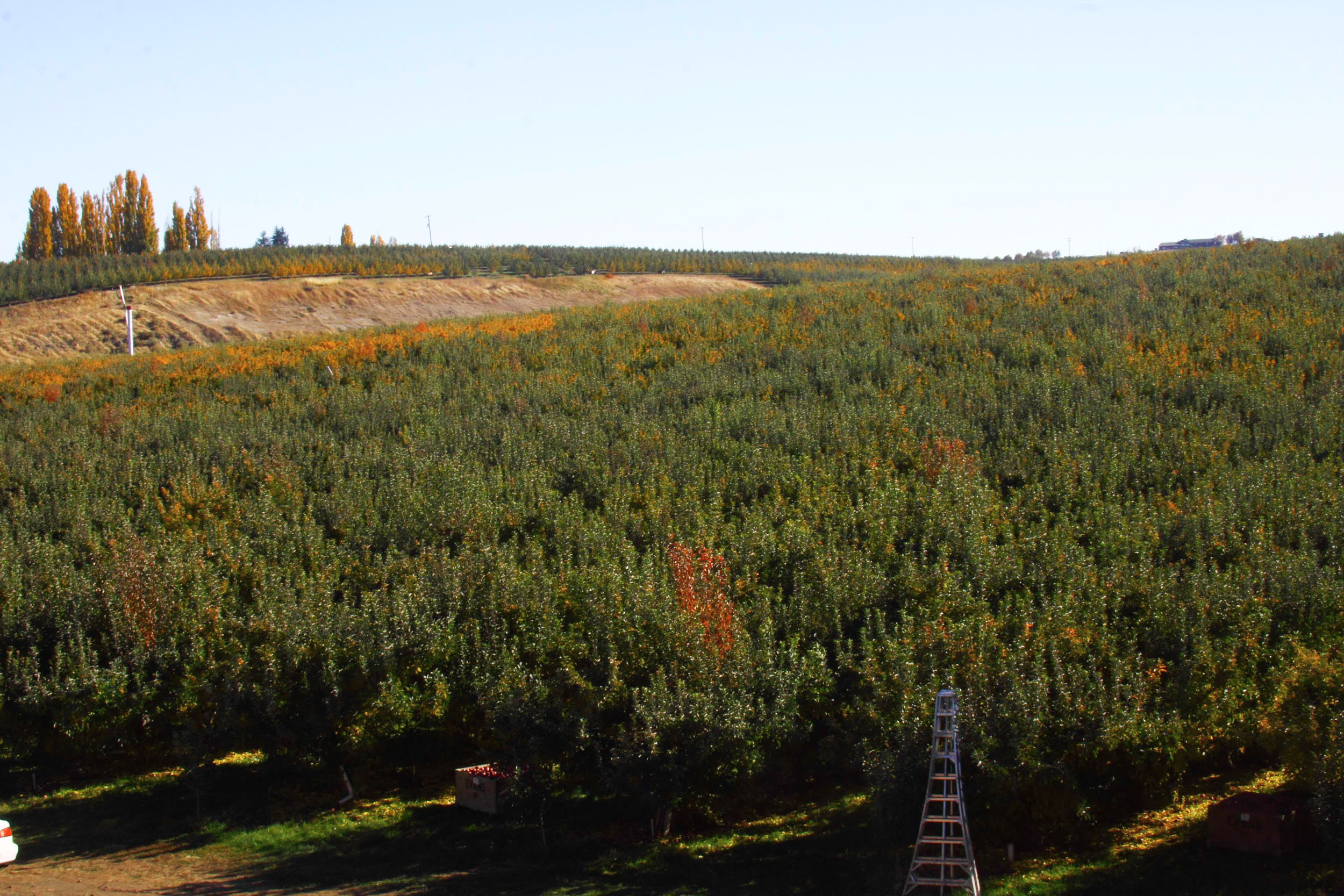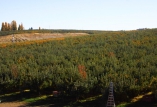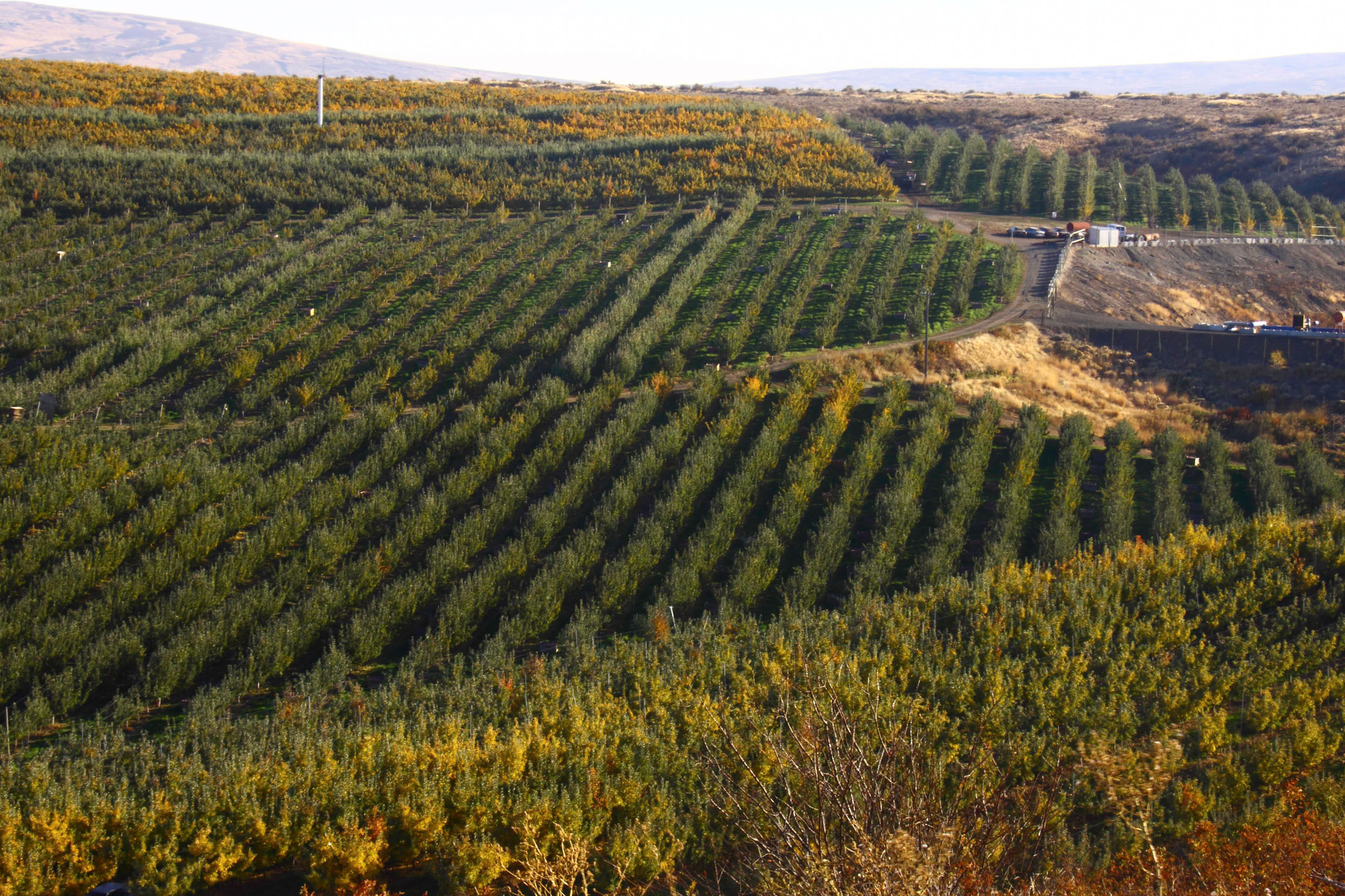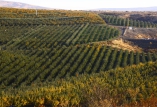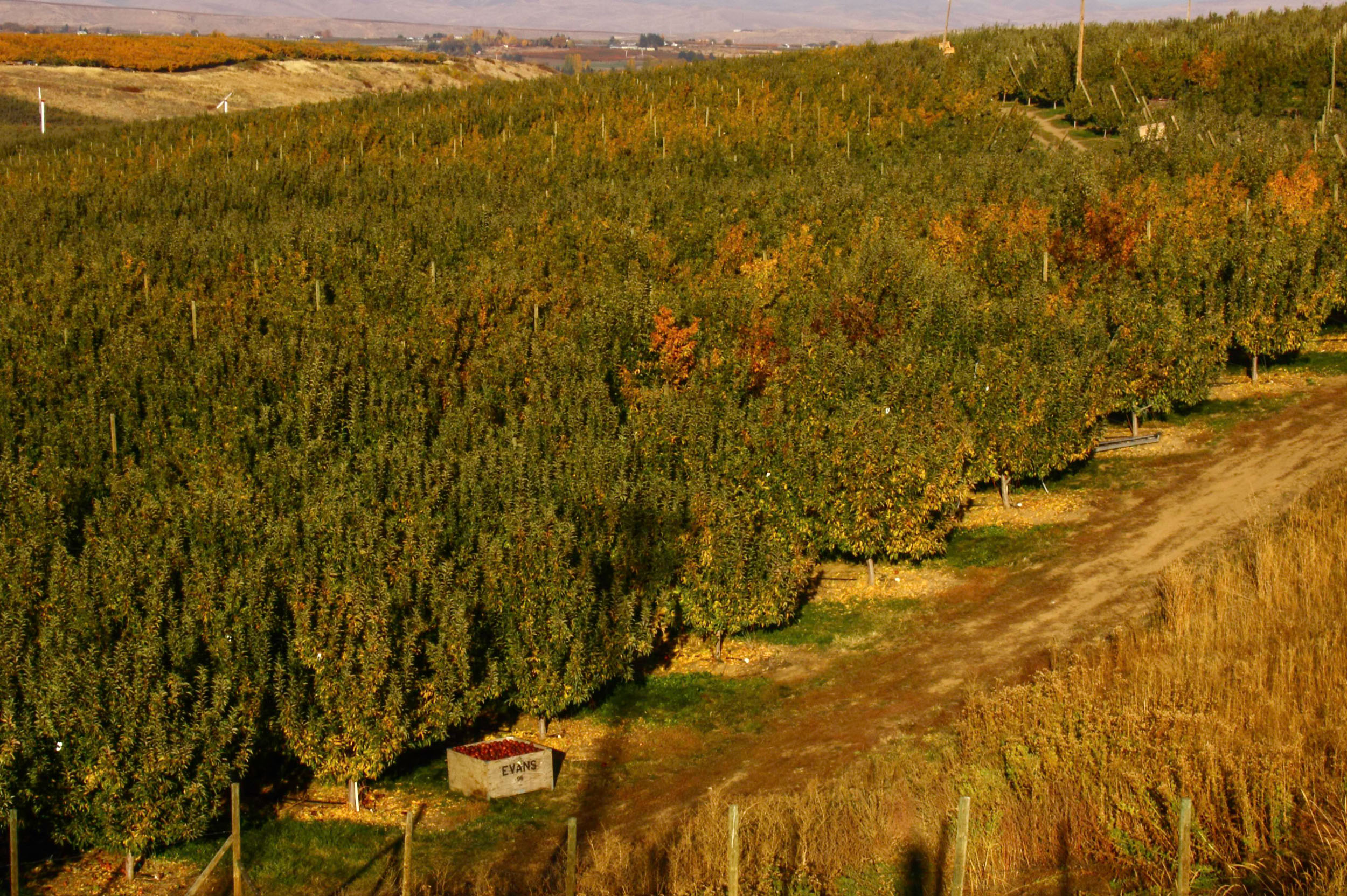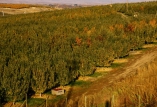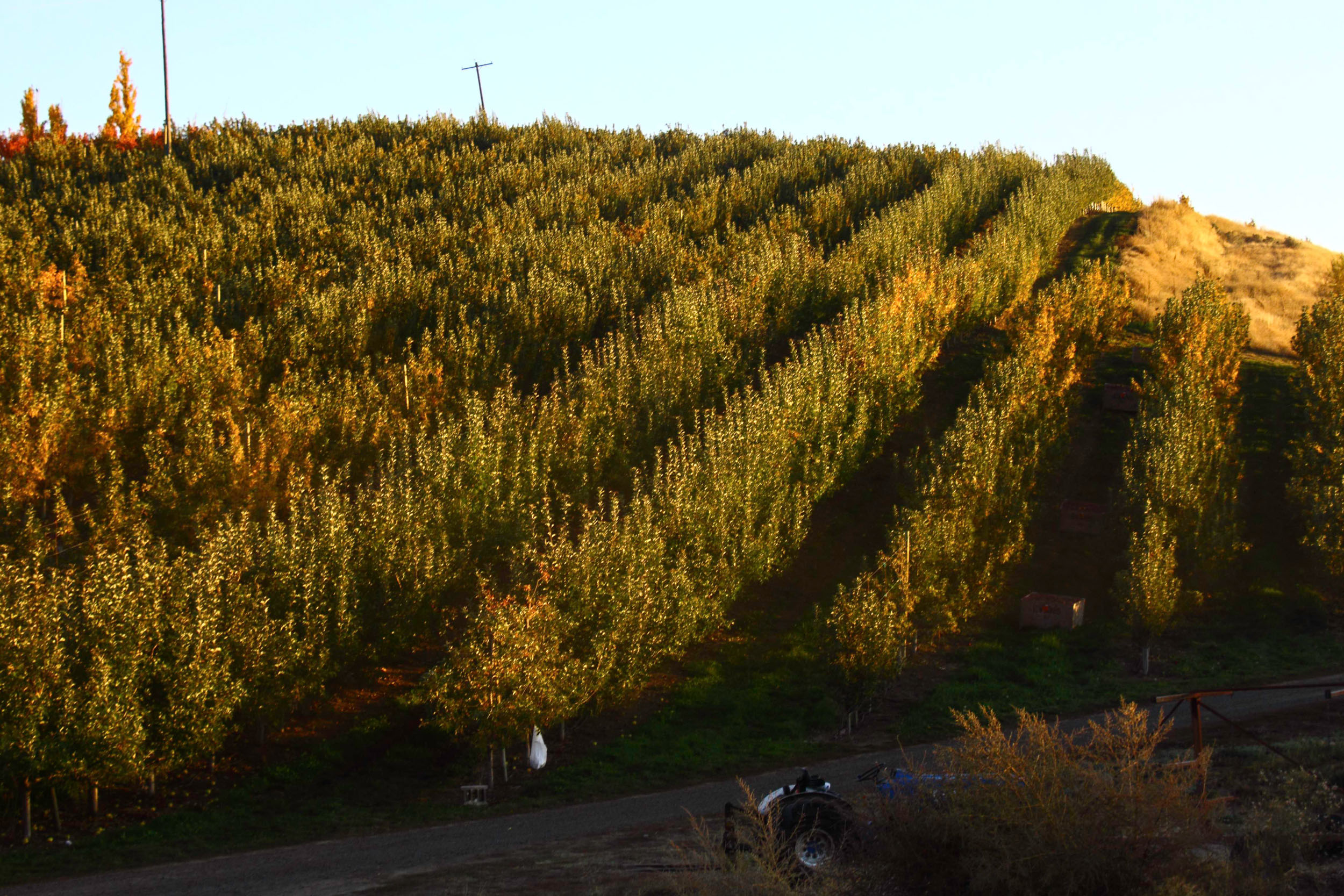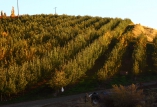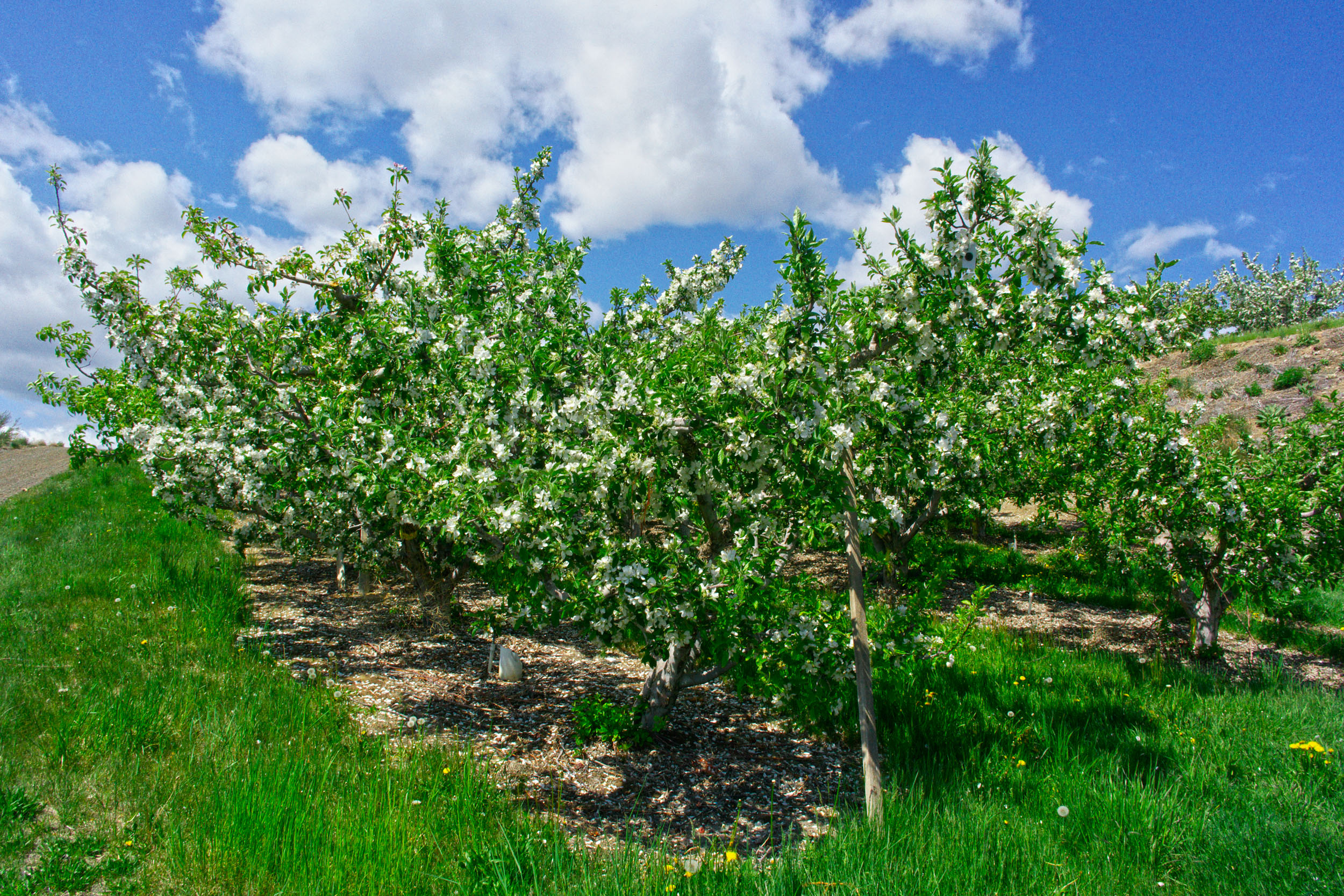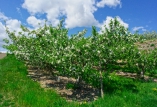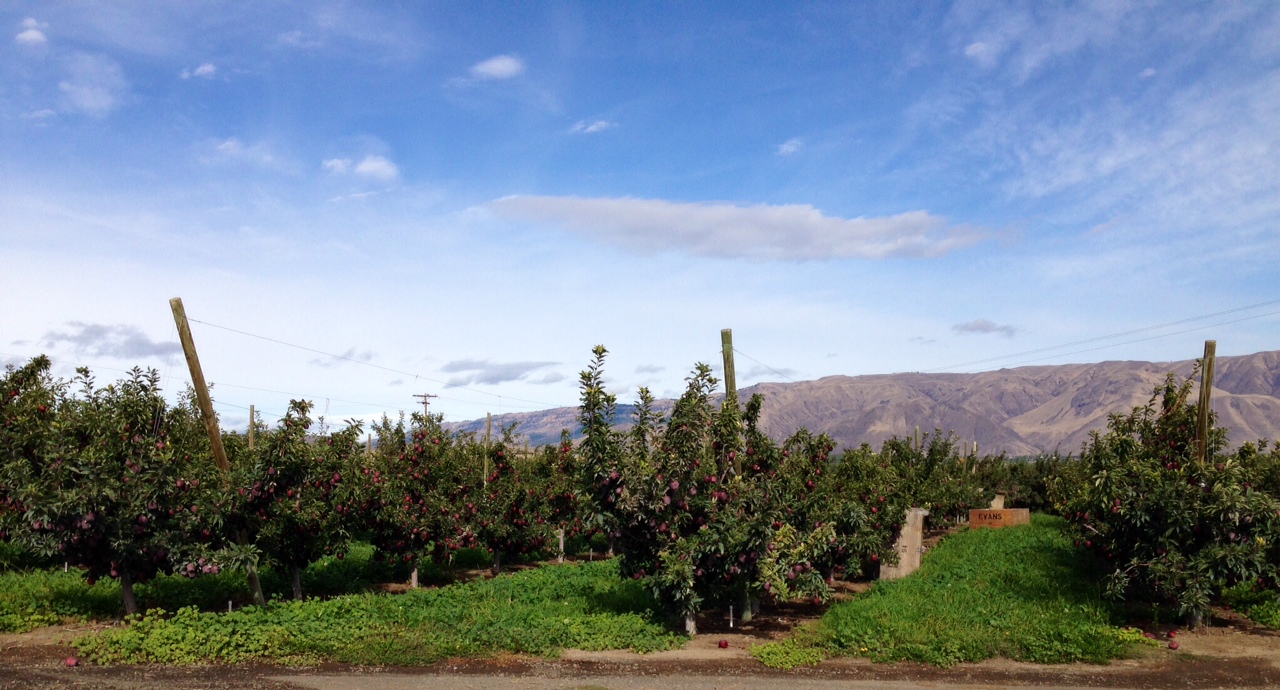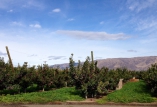 Facilities
High speed and gentle handling production lines are a key component of Evans Fruit Company success. Progressive technology provides Evans' customers with the ultimate sorting technology. State-of-the-art computers collect data from every single apple and accurately measure both internal and external quality attributes. Internal defects not visible to the human eye are identified and automatically eliminated by utilizing an ultra-high technology system that works by transmitting and measuring light beams. Additionally, Evans Fruit operates one of the very few remaining pre-size lines in Washington State. Most other packers have abandoned pre-size due to the additional production costs incurred. Evans Fruit however, feels the freshness and quality benefits of a pack-to-order system far outweigh the costs. Customers rest assured knowing they will receive fresh-packed, trouble free, high quality product. Evans Fruit is geared to provide its customers with a year-round supply of crunchy, flavorful apples.
All Evans loading facilities are equipped with 5 bay enclosed loading docks and indoor staging areas that protect important cargo from severe northwest conditions.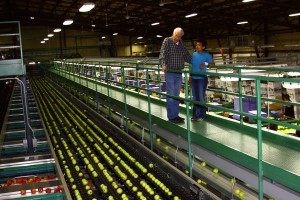 Cowiche Facility — The Cowiche facility is the hub of Evans Fruit Operation. The company's busy main office is located in Cowiche, WA and houses one of the world's largest apple production lines. The high-tech, 16 lane packing line is capable of packing up to 10,000 packed cartons per shift and also possesses high production mesh and poly bagging capabilities. The Cowiche warehouse possesses a 150,000 bin storage capacity that is used for storing good, hard, crunchy Evans Apples.
Watch Video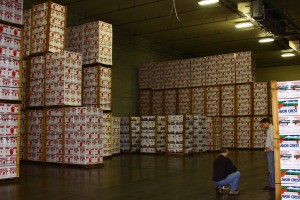 Tieton Facility — High in technology and production, the Evans Tieton facility houses a state-of-the-art 16 lane packing line that is capable of packing up to 10,000 packed cartons per shift. The Tieton facility is also geared up for high production mesh and poly bagging. The warehouse has the capacity to store up to 163,000 bins of orchard picked fruit and is located just outside of Tieton, WA approximately 3 miles from the Cowiche facility.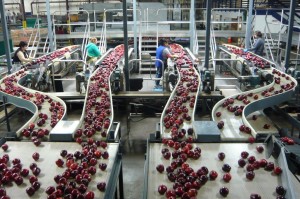 Yakima Facility — The Yakima packing line is dedicated towards packing pre-sized apples. The gentle touch high-speed production line is capable of packing up to 12, 000 packed boxes per shift and houses very accurate internal defect sorting technology. This same facility is also home to one of the largest pre-size operations in the state processing approximately 1,100 bins daily through its 60 flumes. The Yakima plant stores up to 70,000 bins of hand-harvested fruit.
---
Orchards
Evans Fruit farm locations have been strategically selected by elevation, soil base, weather and temperature conditions along with water and road accessibility. Growing regions are carefully matched with only those apple varieties and strains that will grow best in these specially pre-determined regions. Careful decision making and planning play a key role in growing hard, crisp, juicy Evans apples. Location also plays an important role in harvest planning due to the fact that different geographic regions will bare crops at different time frames.
Regional diversification guarantees our customer's ongoing supplies of Evans apples. In eastern Washington State, there's always the chance of crop damage due to severe weather conditions. Evans Fruit farms are strategically located in different regions of the state thereby ensuring supplies will be accessible even in the case of localized freeze, hail or other weather disturbances.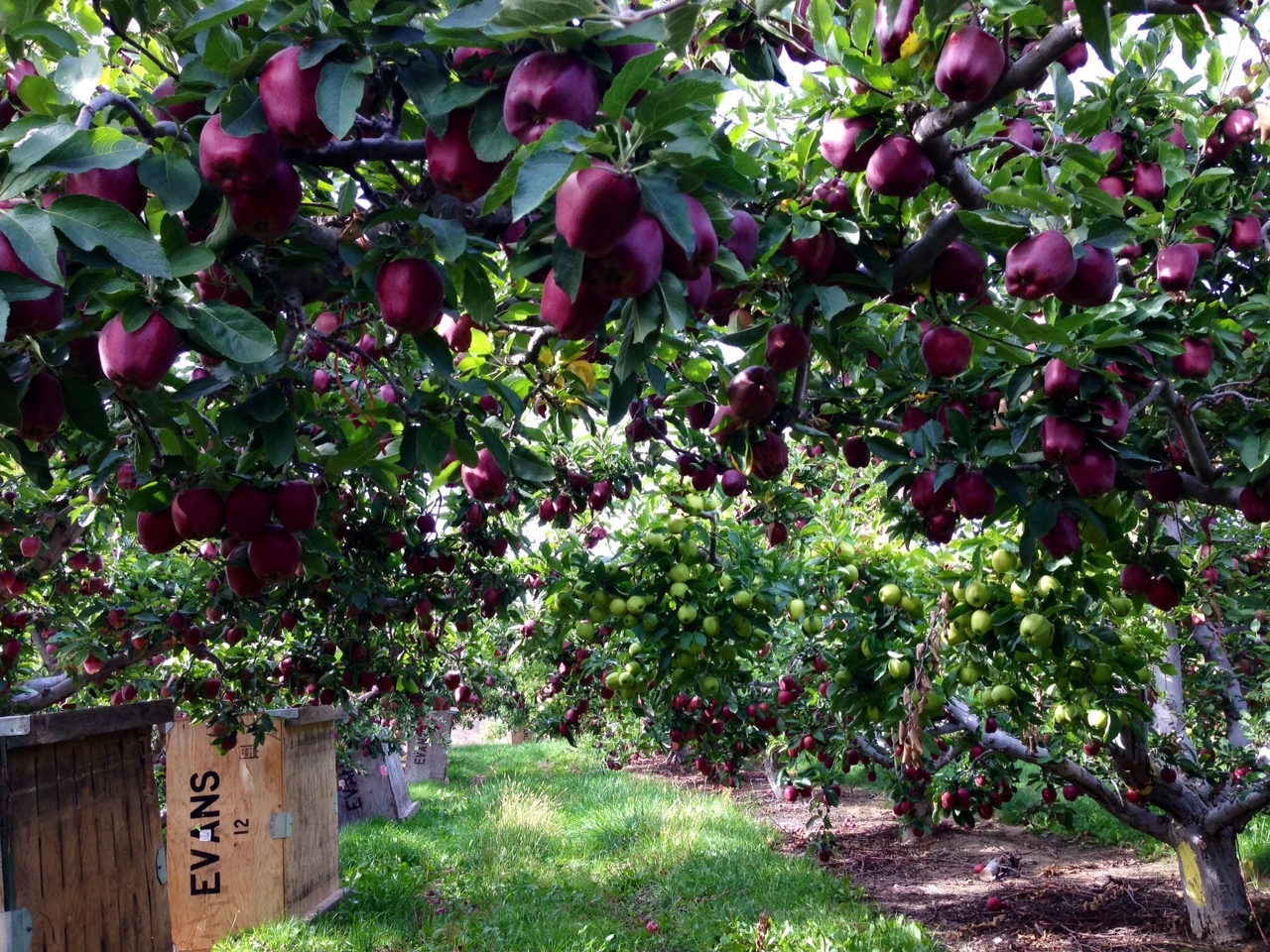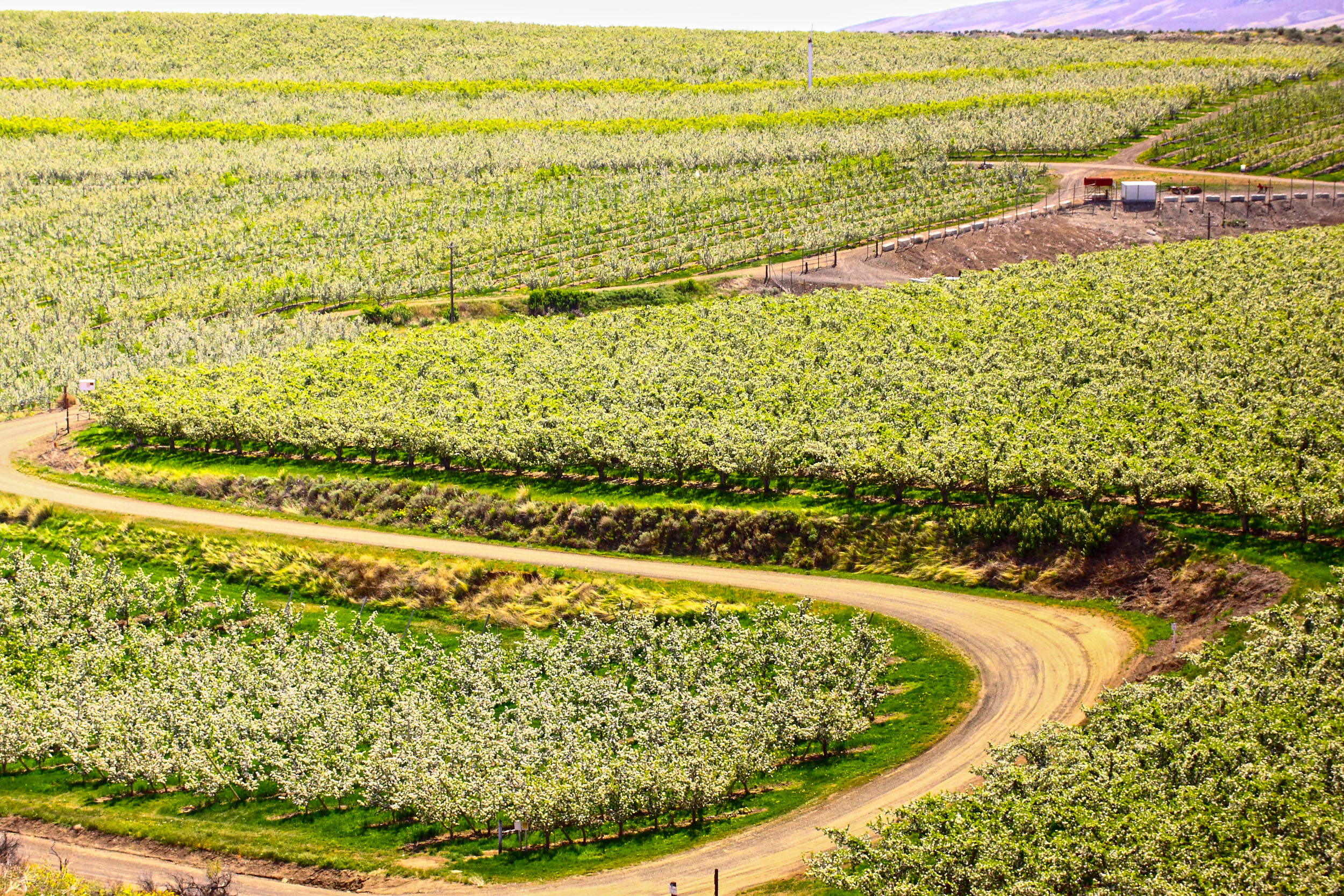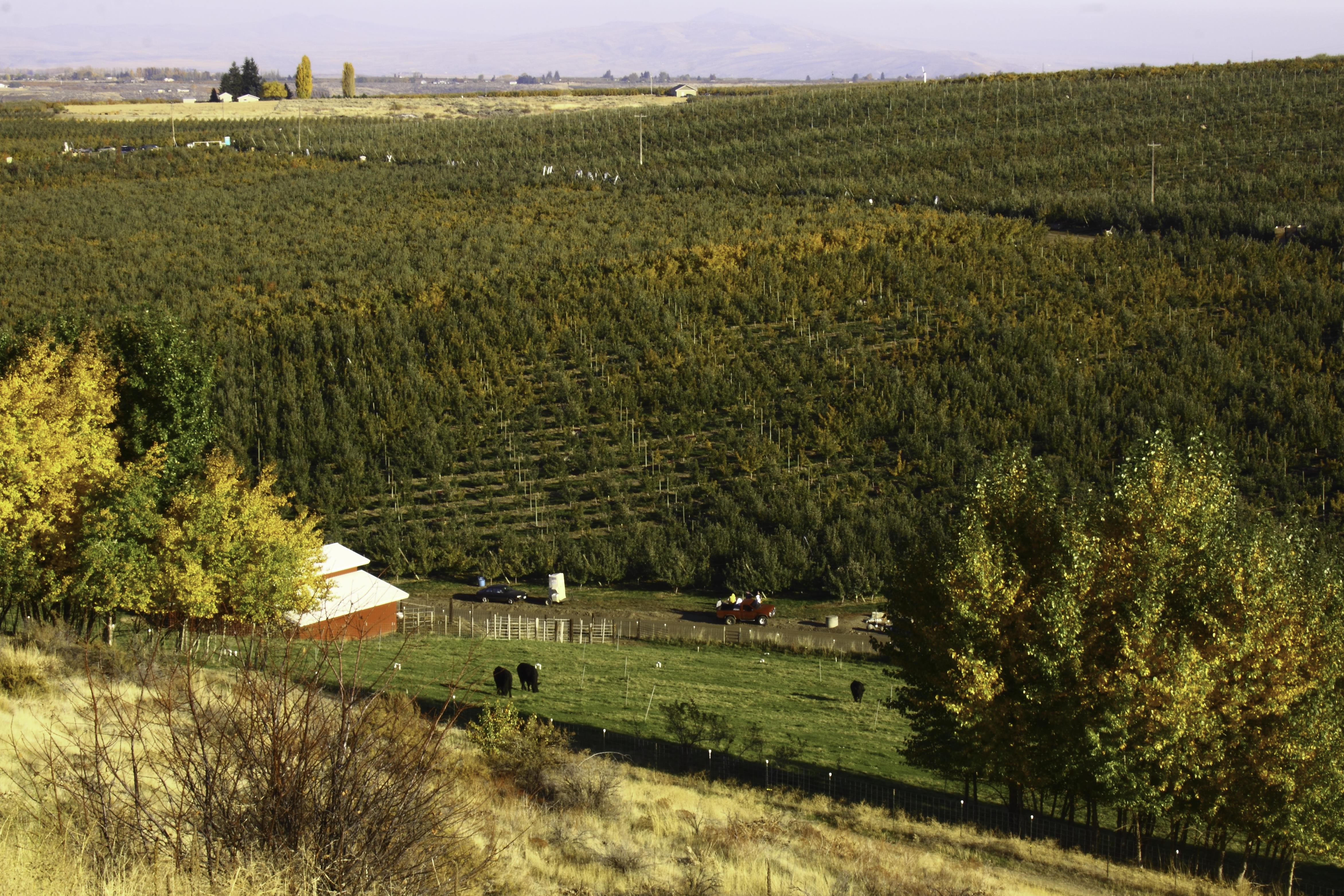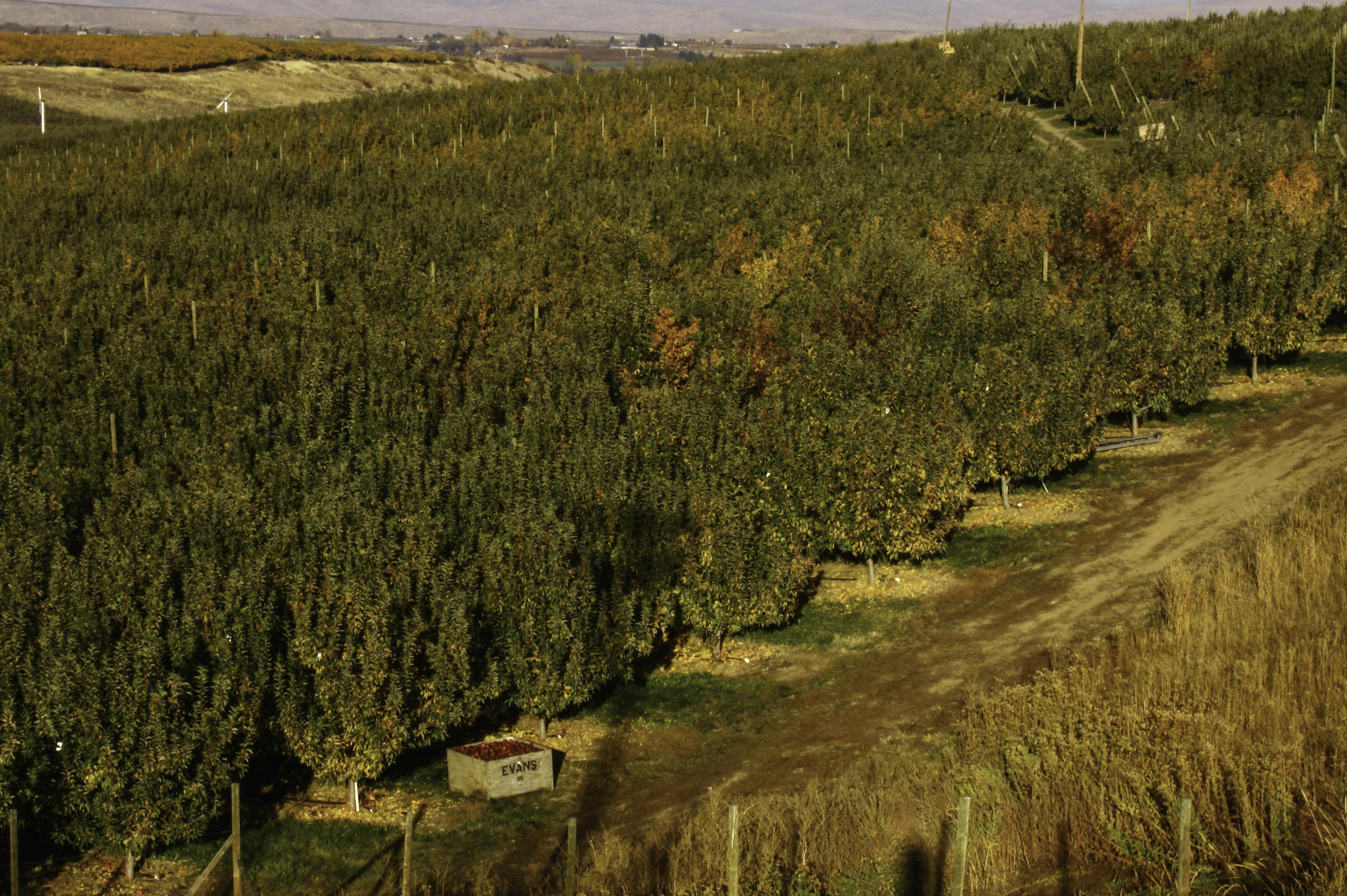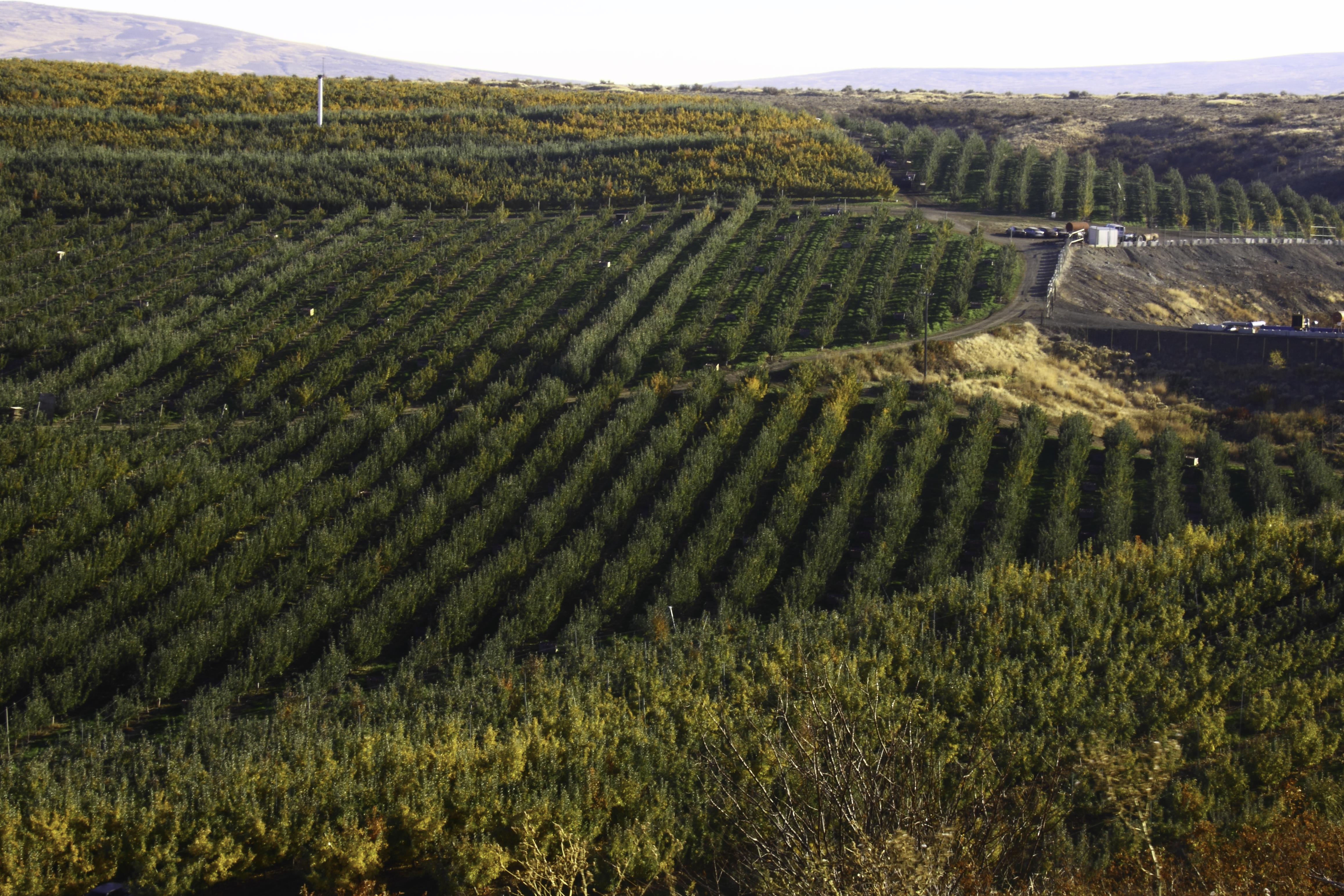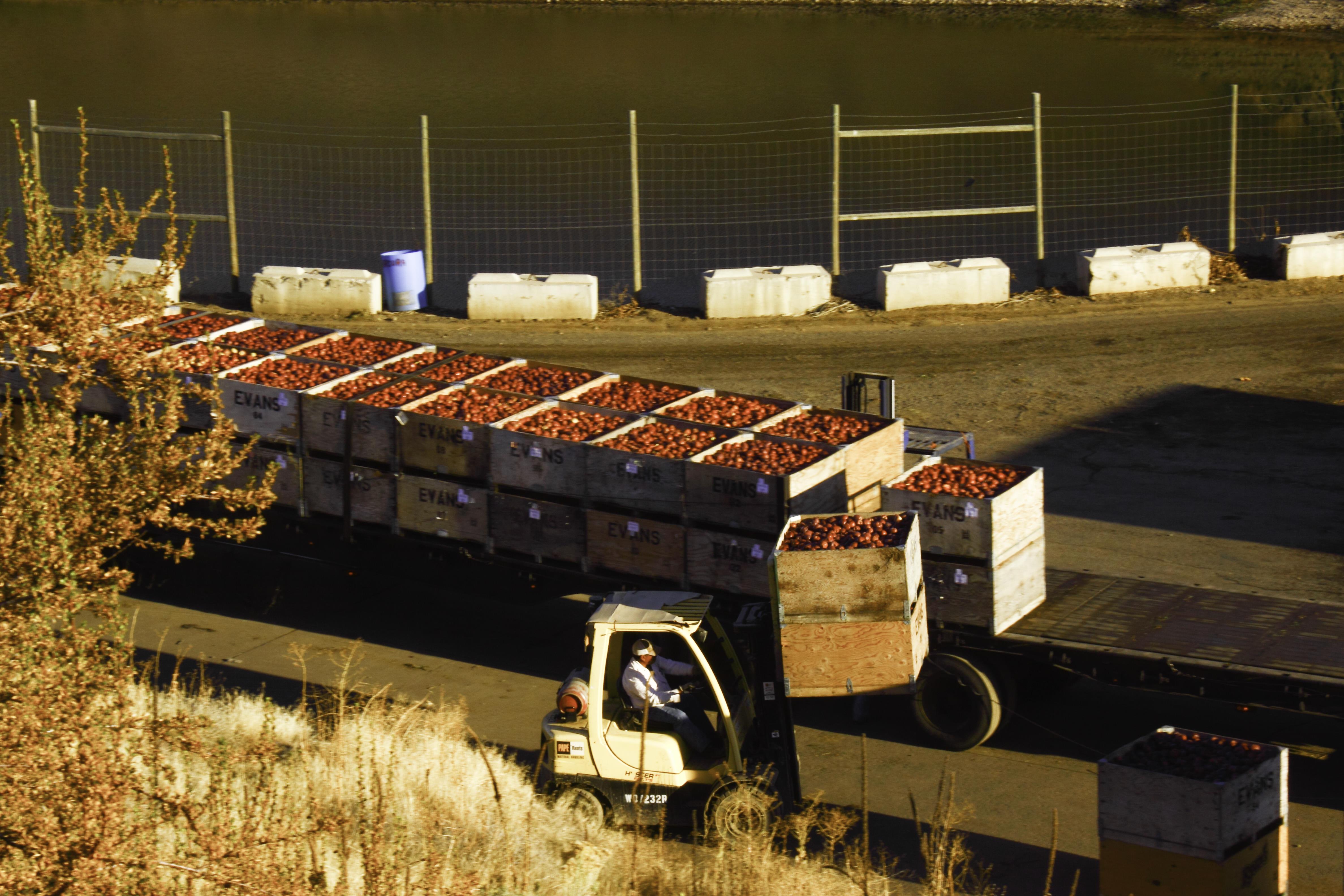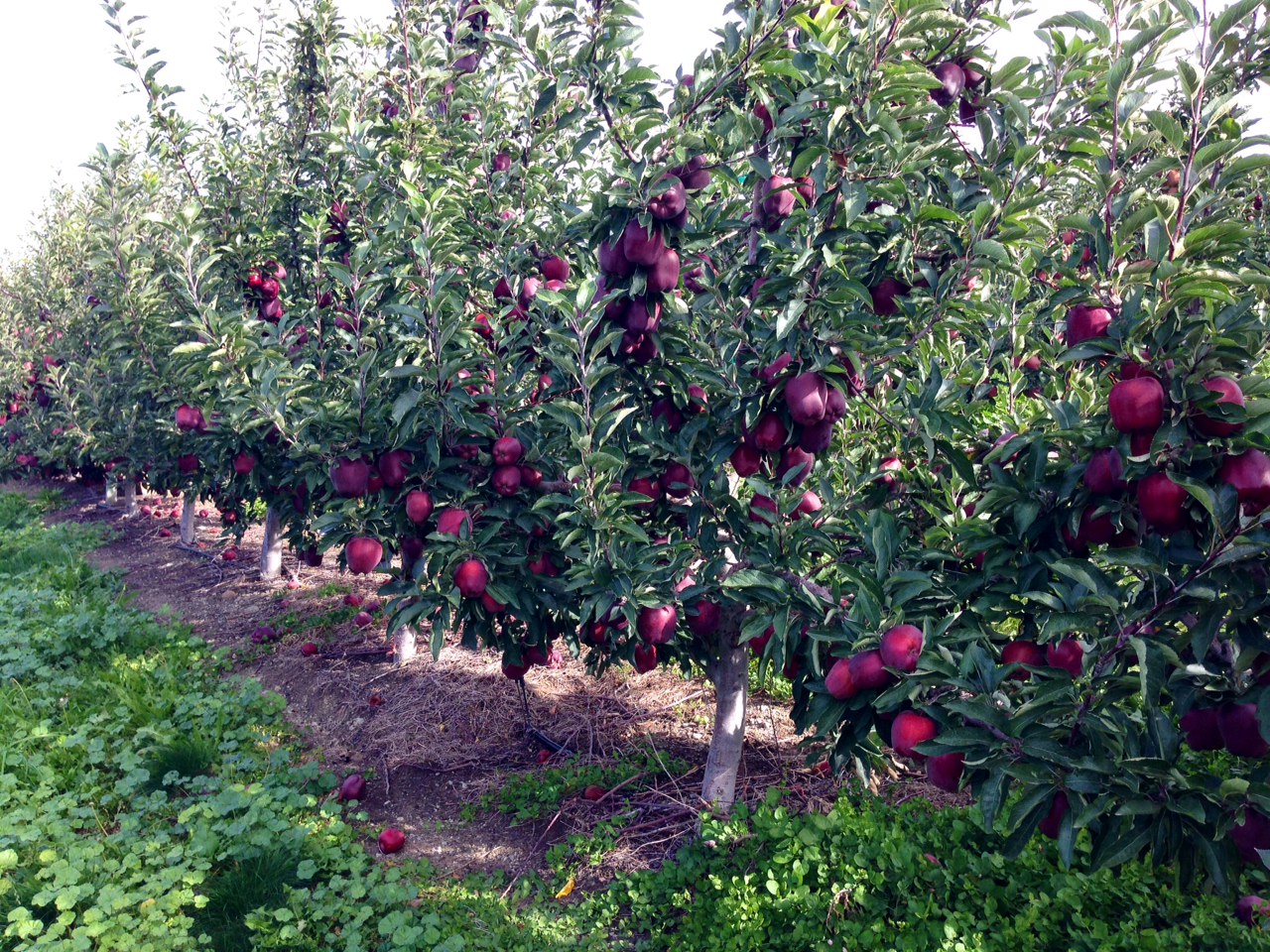 Tampico — The Tampico Ranch, located approximately 15 miles west of Yakima, is noted for producing some of the sweetest Red Delicious, Golden Delicious and Fuji apples that Washington State has to offer. This ranch sits high at an elevation of 2,000 feet where warm days and cool nights help contribute to strong fruit quality, maturity and enhanced color finish. When weather and growing conditions are just right, this ranch produces the most beautifully colored and prized Blush Golden Delicious.
Far West — The Evans Far West Ranch is located approximately 6 miles West of Yakima and produces some of the crunchiest, most flavorful Red Delicious, Golden Delicious, Gala and Honeycrisp apples you will ever sink your choppers into. The Far West Ranch sits at 1,300 foot elevation.
Moxee — The Moxee Ranch is located approximately 8 miles east of Yakima and sits right in the middle of hop and wine grape country at 1,300 feet of elevation. These rich fertile soils are responsible for producing some of the most crunchy, mouth-watering apples you have ever eaten! Extreme quality Red Delicious, Golden Delicious, Granny Smith, Gala and Fuji are abundant and ready-to-eat at this location.
Sunnyside — The Evans Sunnyside Ranch sits on prime apple producing ground. This ranch is the largest apple growing operation in the state and is located approximately 20 miles southeast of Yakima. Some of the world's best eating Red delicious, Golden Delicious, Granny Smith, Gala, Fuji and Braeburn apples are grown on the Sunnyside Ranch at a 1,200 foot elevation.
Mattawa — The Mattawa Ranch, in acreage size, is the closest runner up to the Sunnyside Ranch. This desert giant produces 2,000 acres of good, hard, colossal-sized Red Delicious, Golden Delicious, Gala, Pink Lady, Fuji and Granny Smith apples. Rich sandy soils full of natural nutrients provide a full-flavored eating experience for Evans Apple Fanatics worldwide. The Mattawa Ranch sits at a 750 foot elevation and is located by the mighty Columbia River.
Cowiche — At 1,500 foot elevation, the Cowiche Ranch is best known for producing beautiful, high-colored, great tasting apples. Rock hard, snappy, high quality Red Delicious, Golden Delicious, Gala, Jonagold and Honeycrisp apples are all grown with great care and precision on this ranch located approximately 14 miles west of Yakima.
Tieton — Located at the base of the Cascade Mountains, the mighty Evans Tieton Ranch is renowned for producing the hardest, crunchiest apples in the world. The 2000 foot elevation provides a special catalyst for Mother Nature to work her magic. Apples in the late season have pressure tested 22 lbs. plus which is miraculous! Located approximately 20 miles west of Yakima, this ranch produces Red Delicious, Golden Delicious, Gala and Honeycrisp.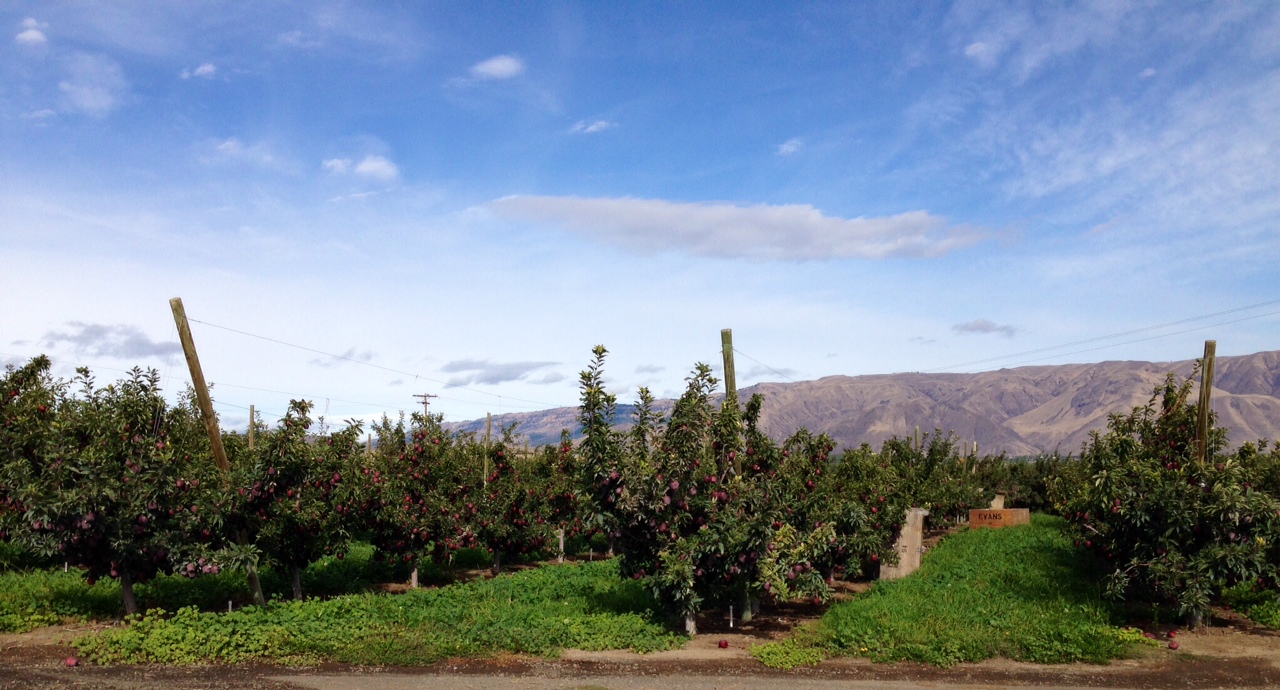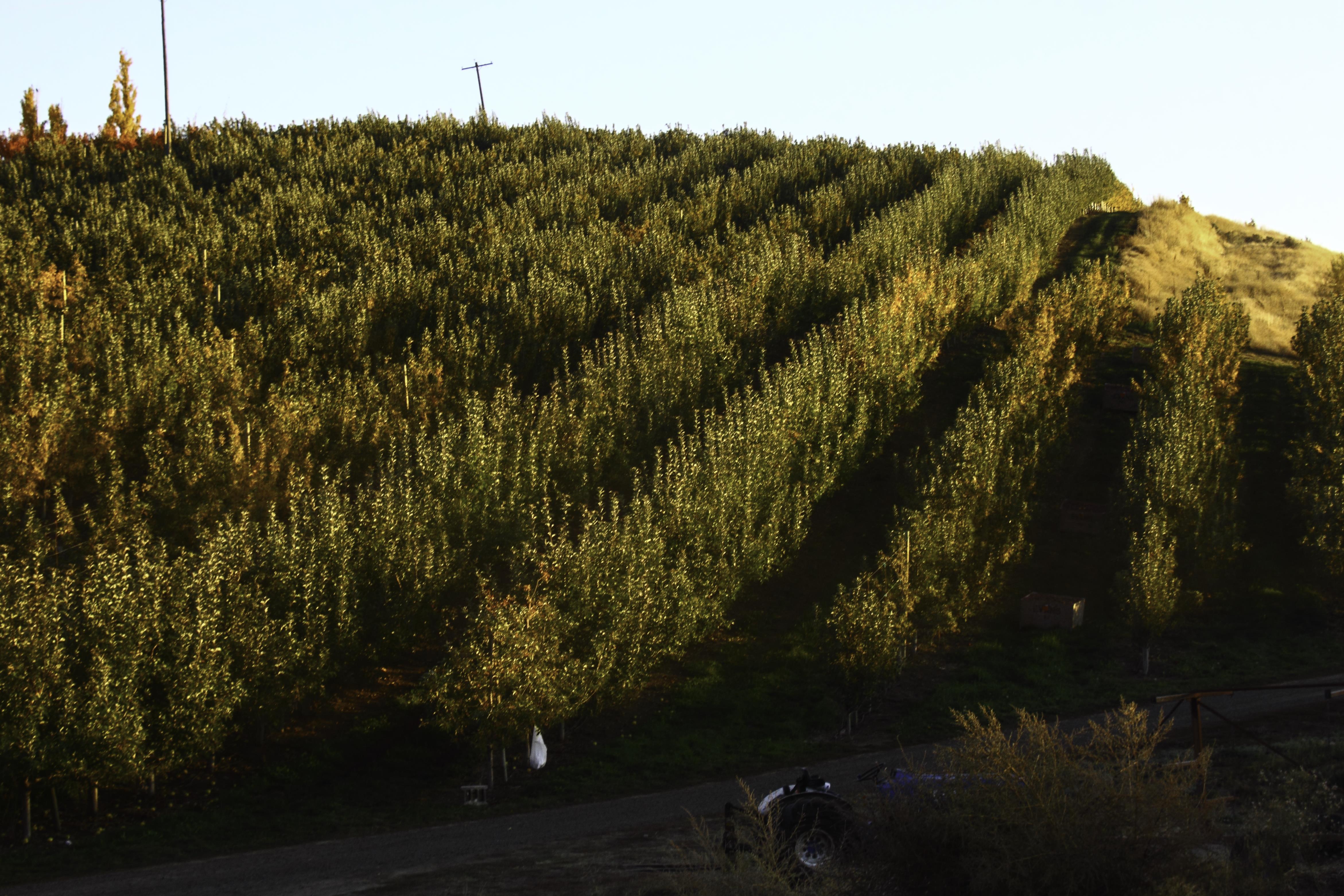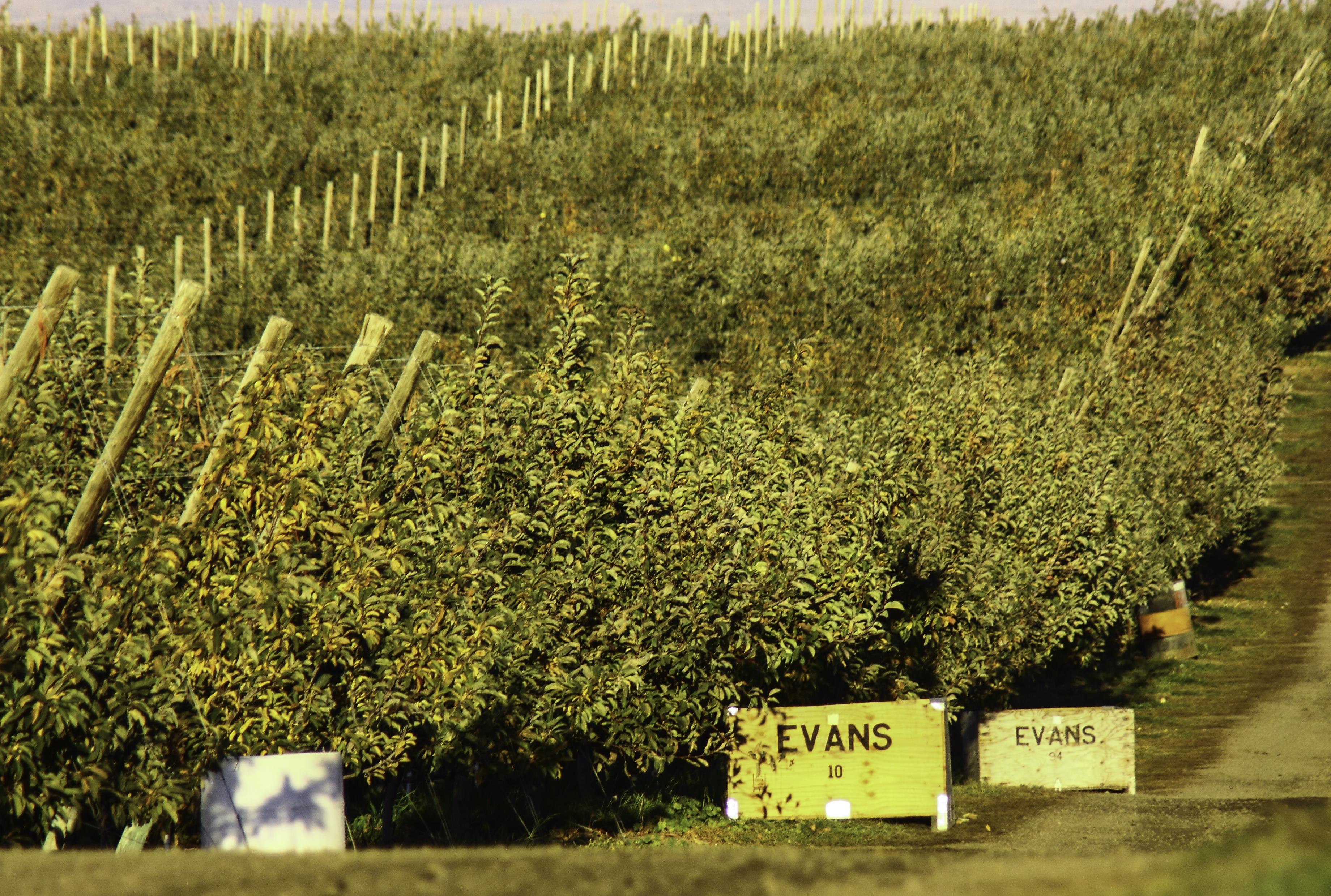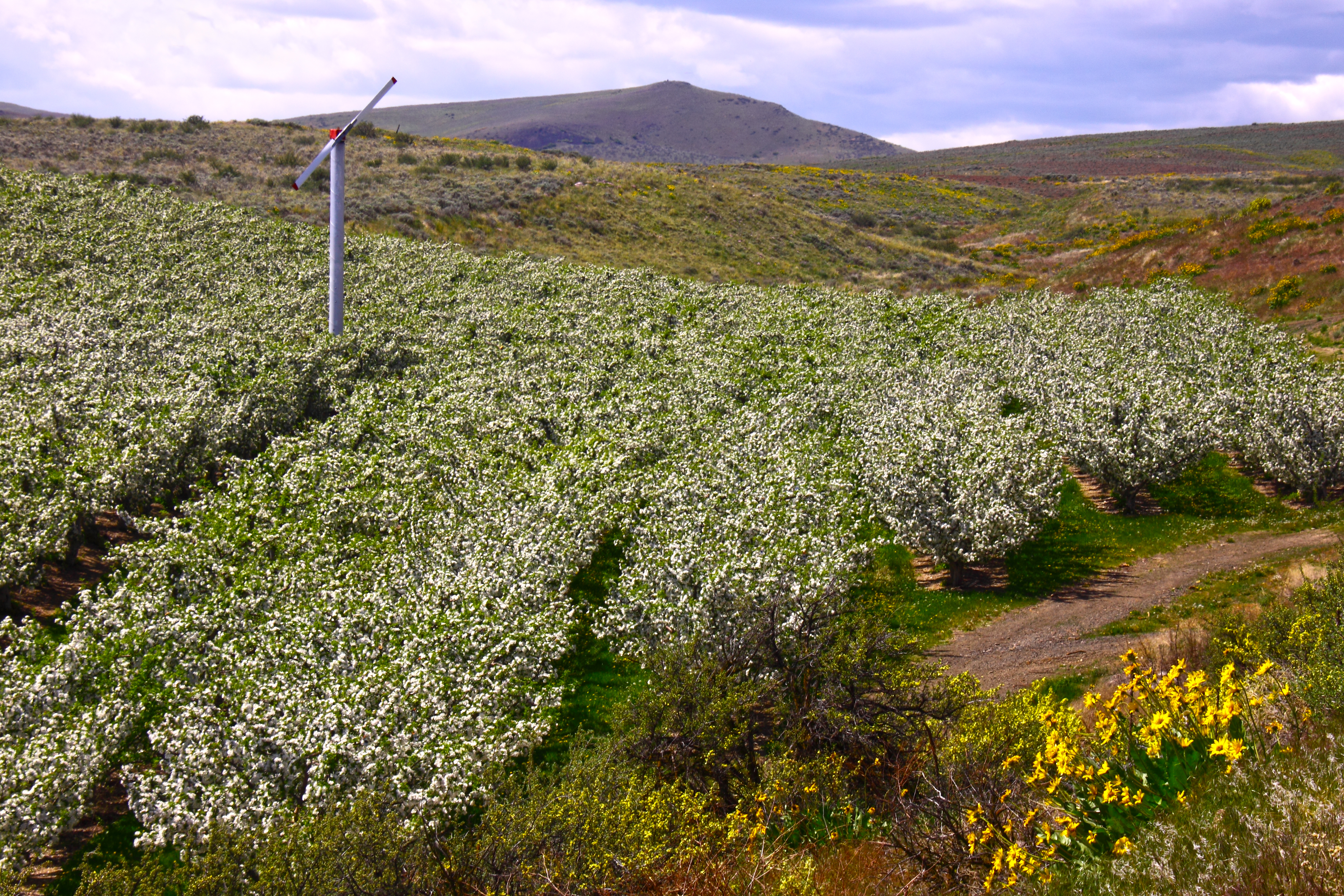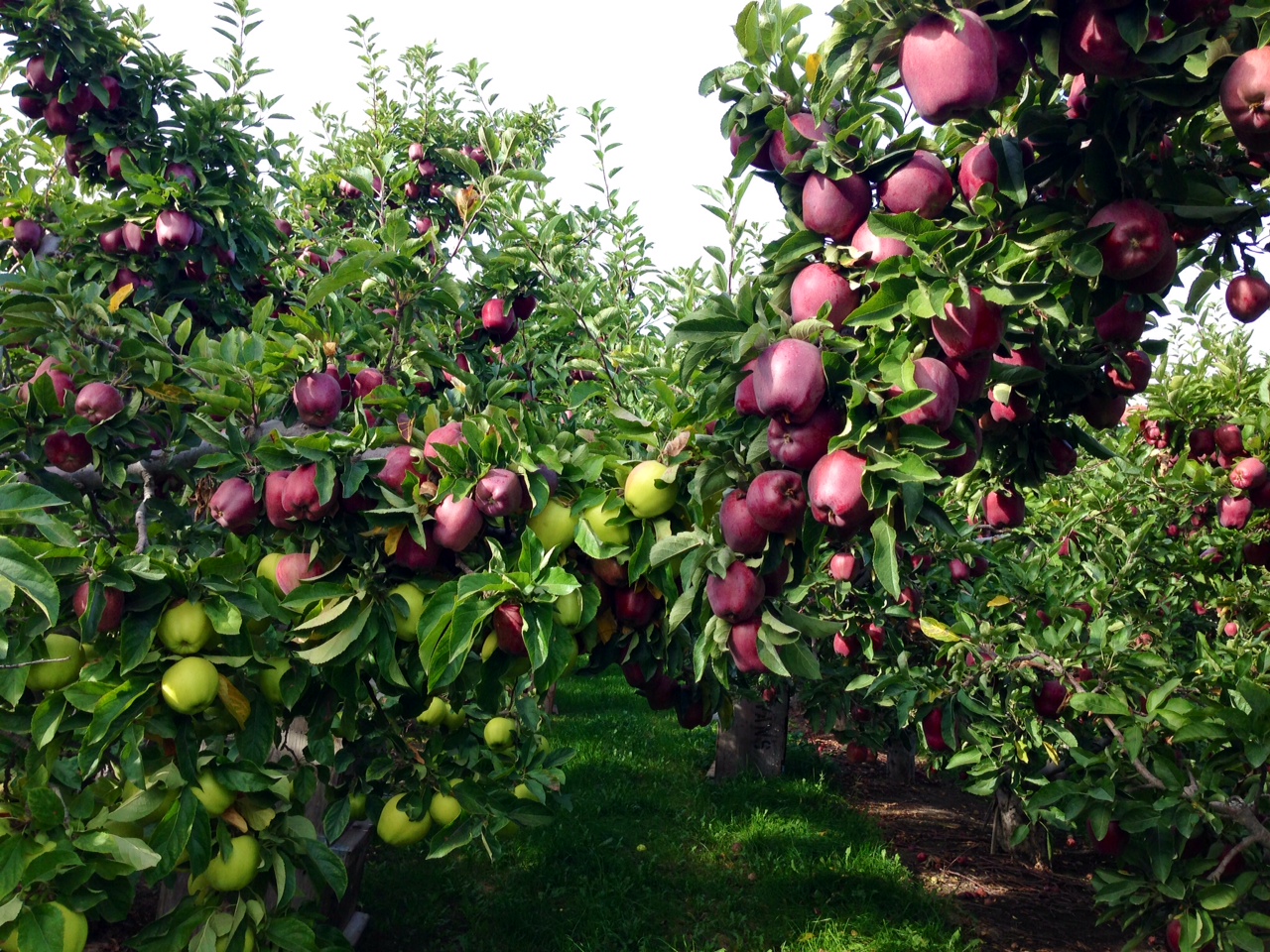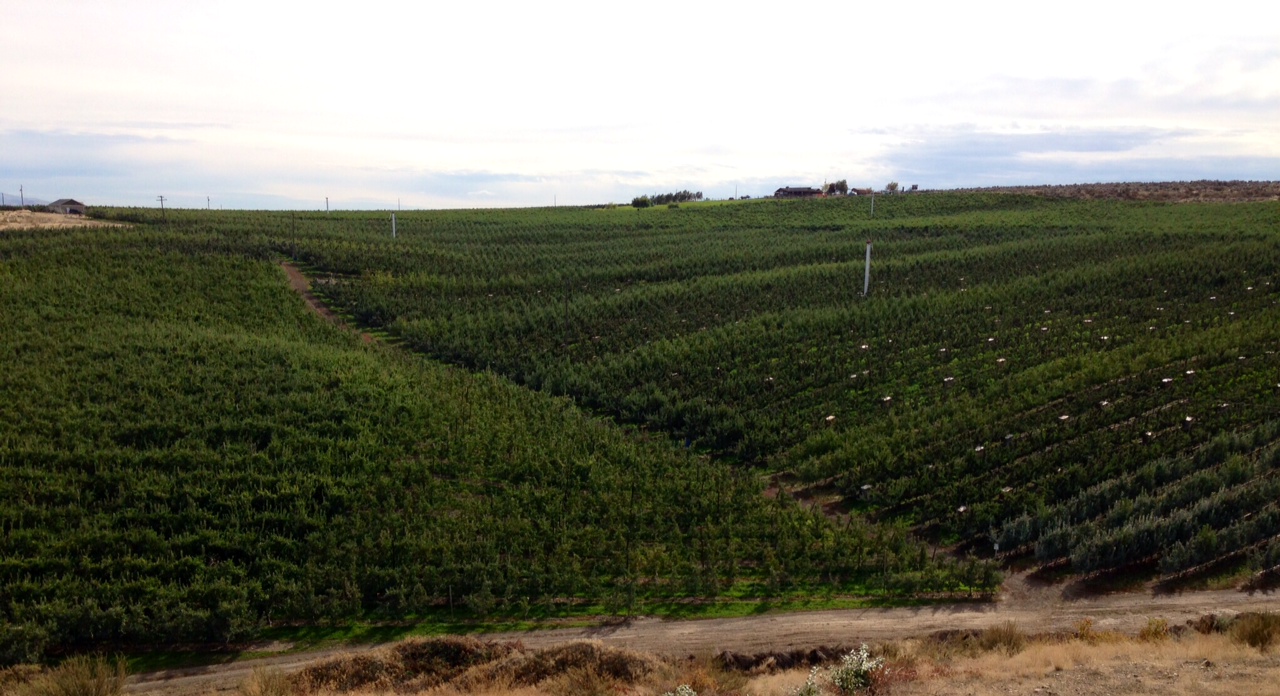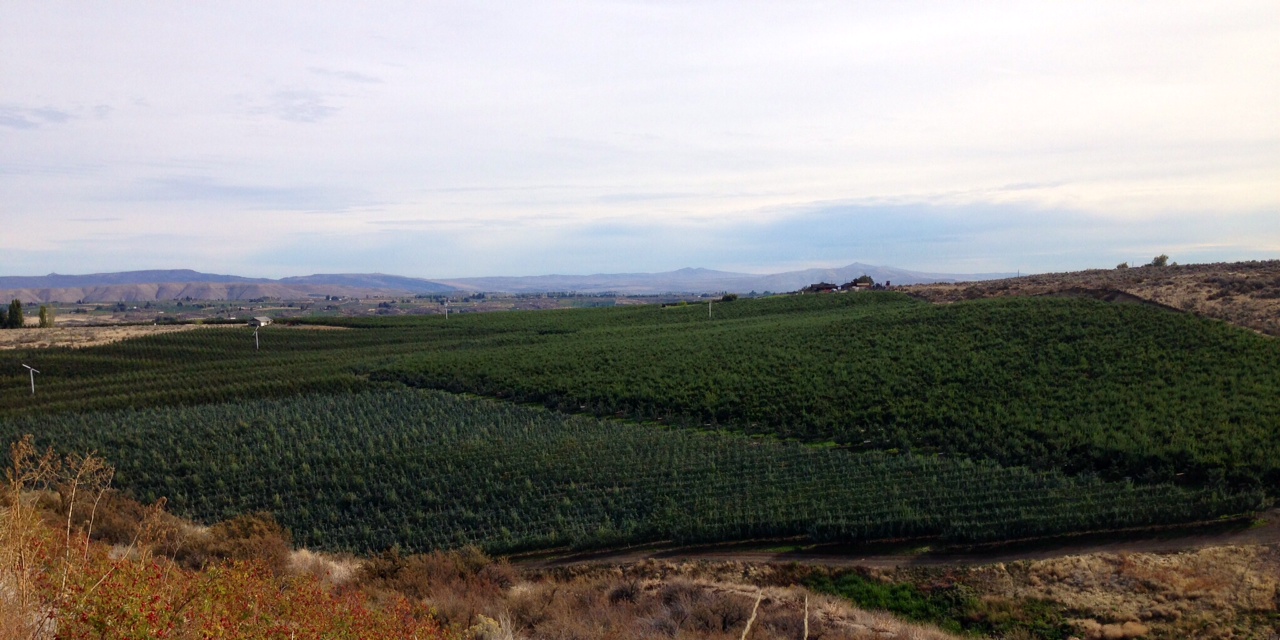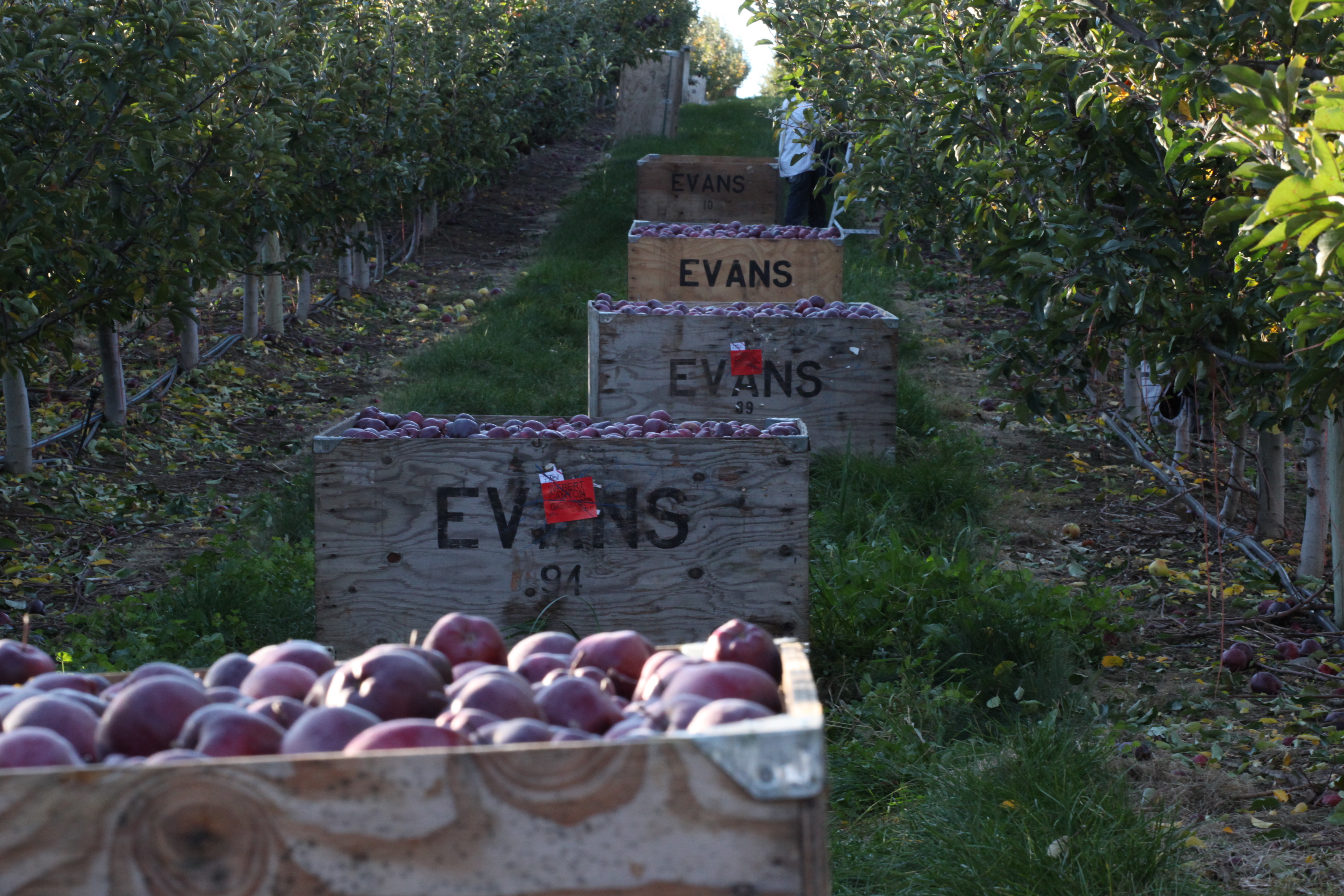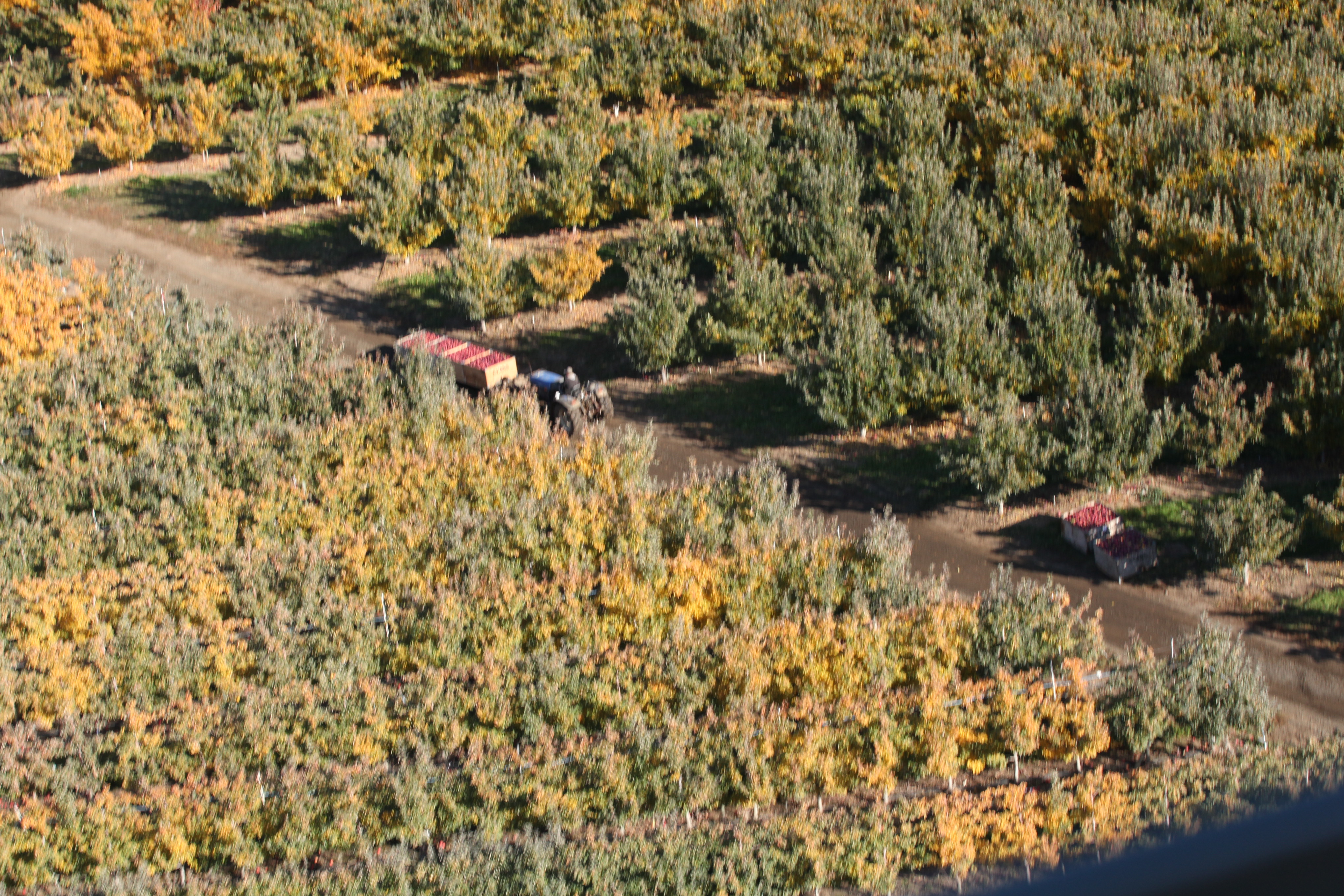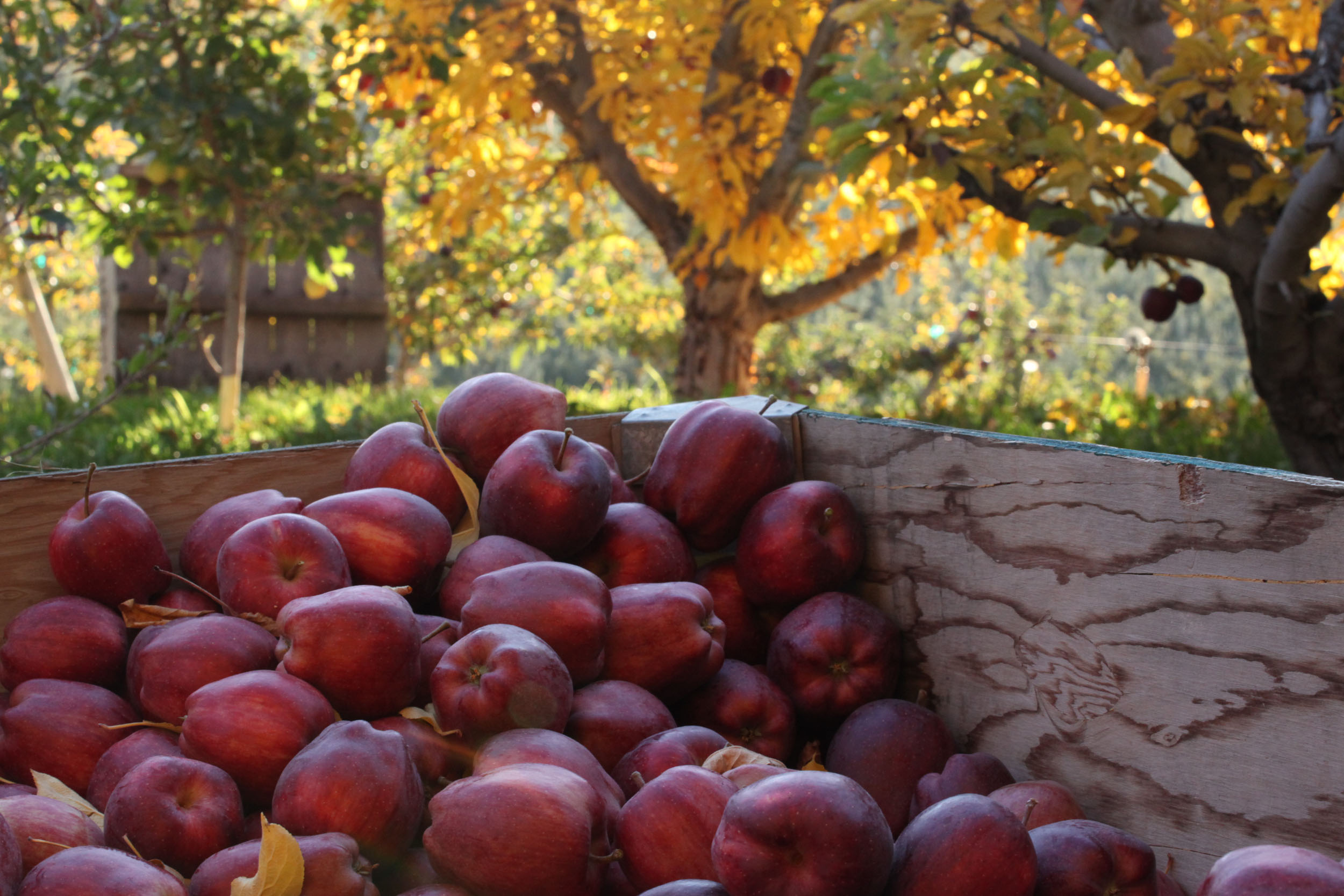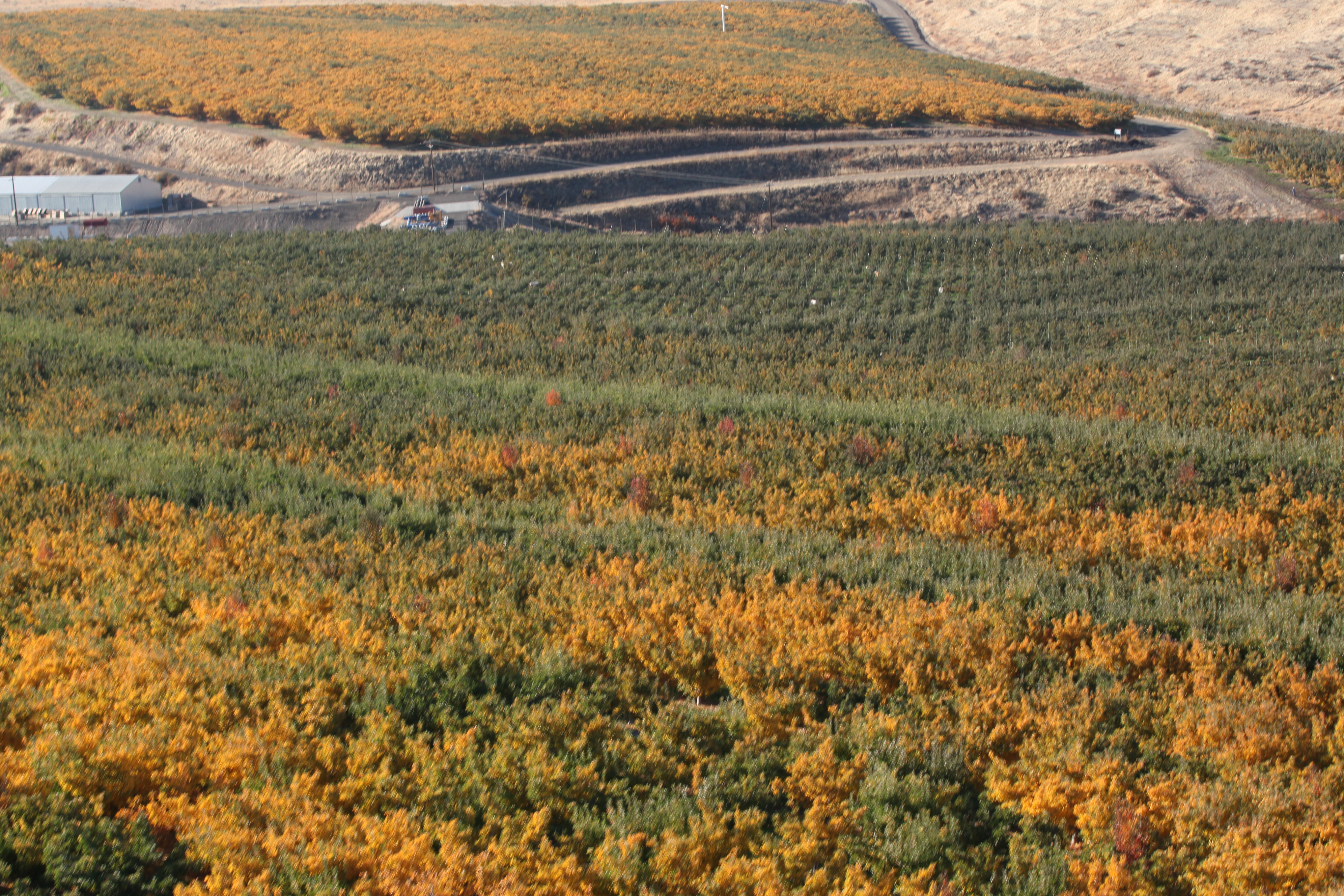 Pre-sizing mixed fruit from the field is an art in itself. The Evans pre-sizing facility houses one of the worlds most advanced high-tech mechanisms found in the industry today. Just imagine, bins of mixed fresh apples, all different grades and sizes being automatically sorted and then automatically re-captured so each bin contains only one size and one grade of apple. Once the fruit is pre-sized it's either immediately packed to fill an order or put back into cold storage to maintain crunch, crispness and flavor.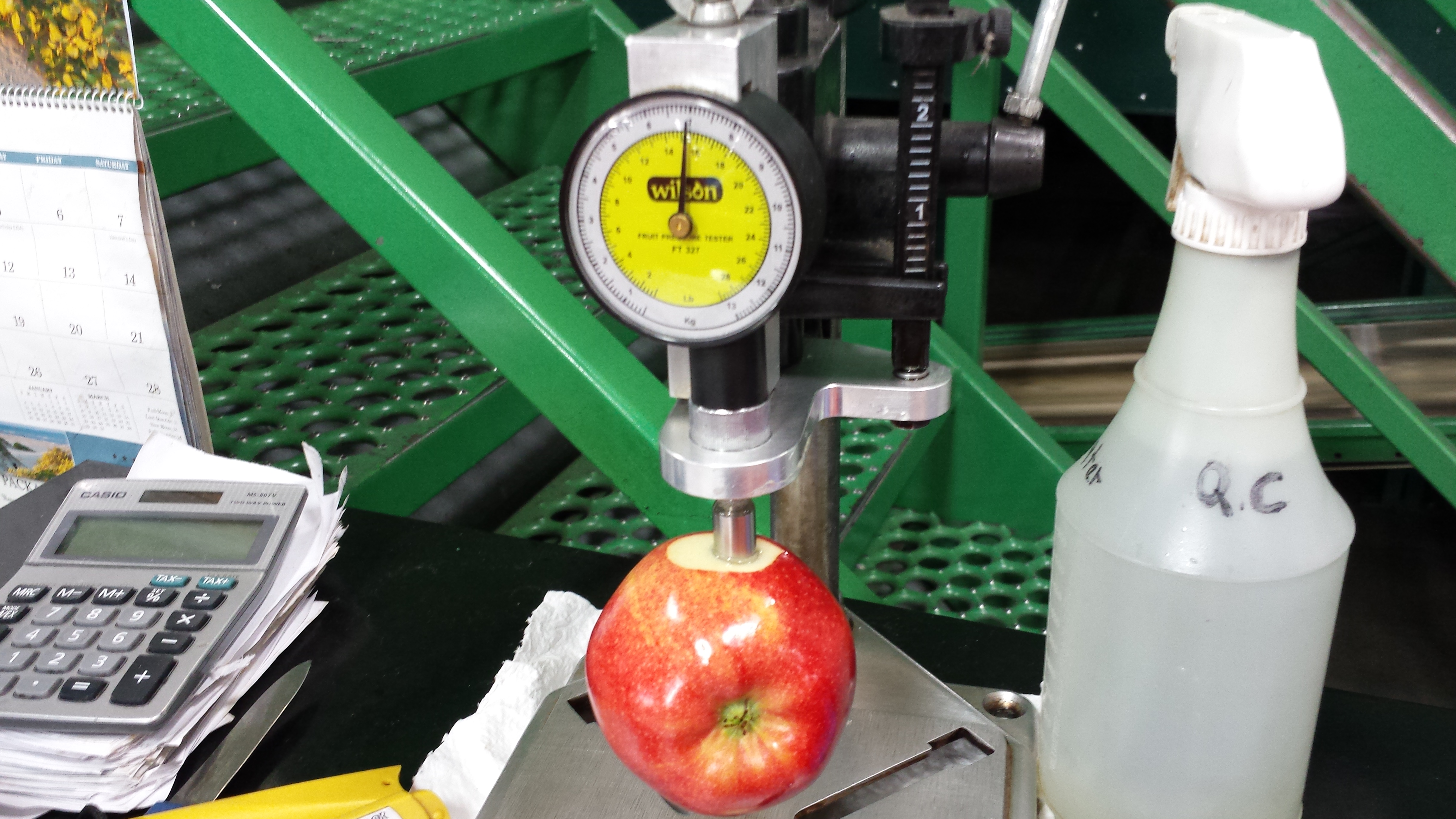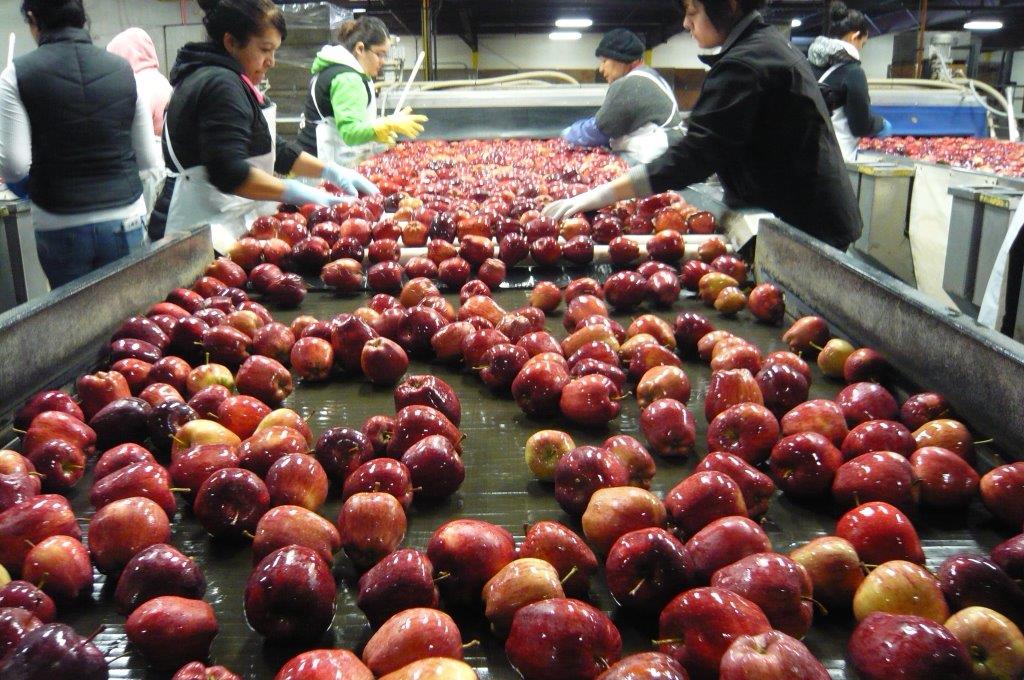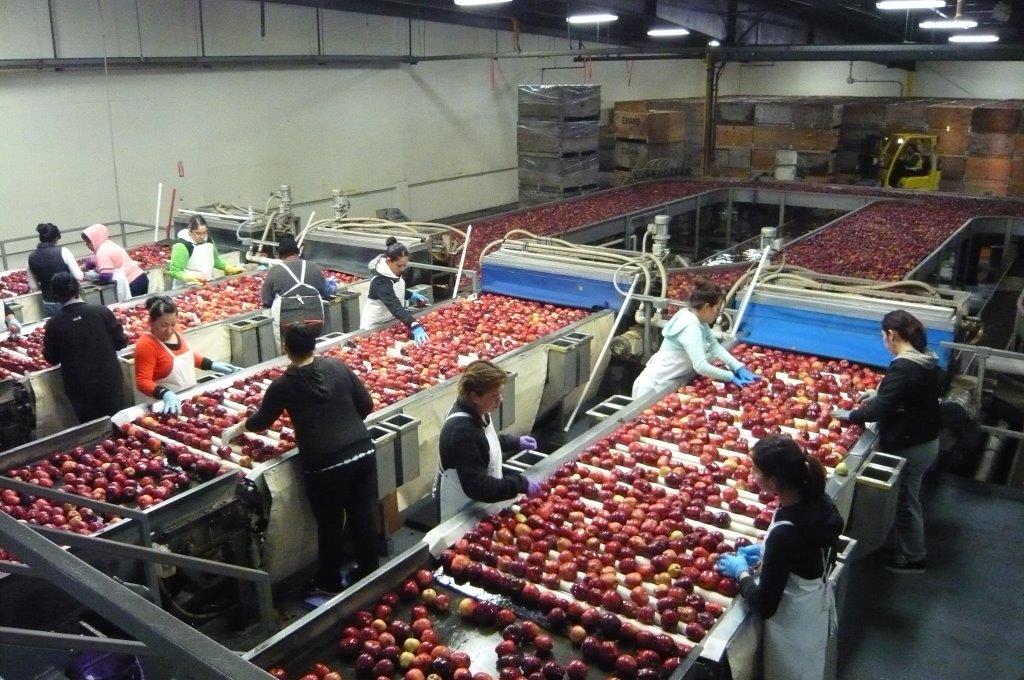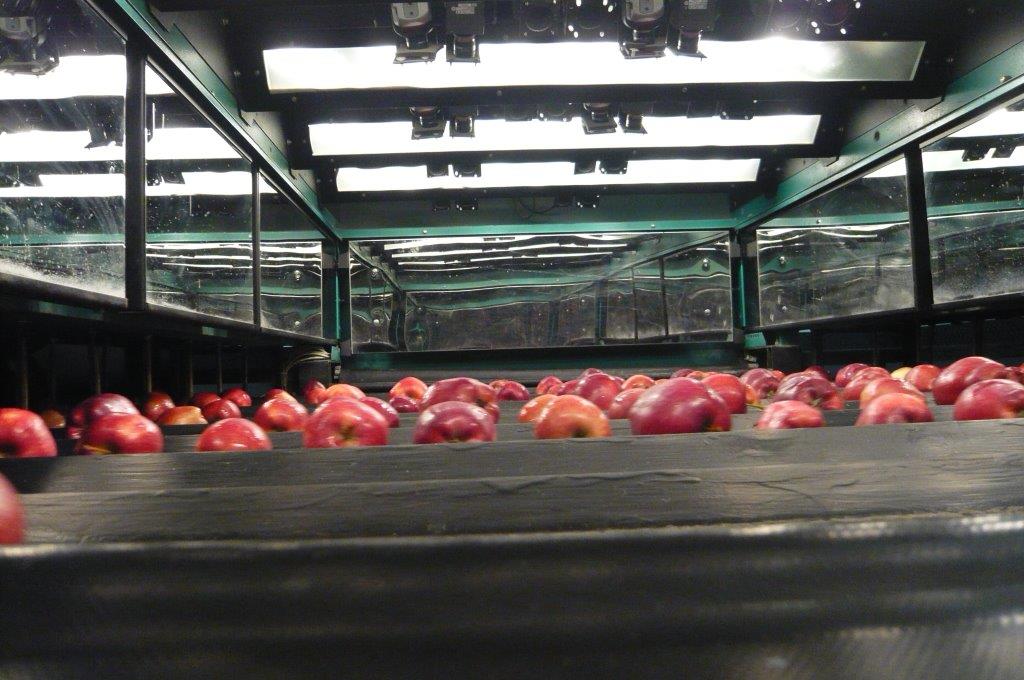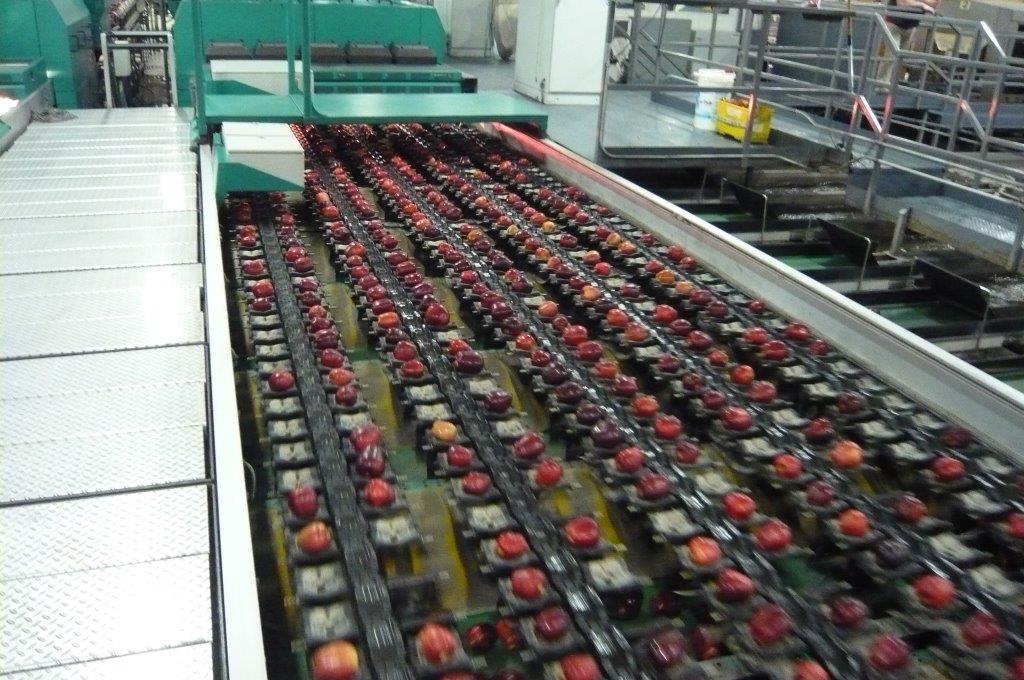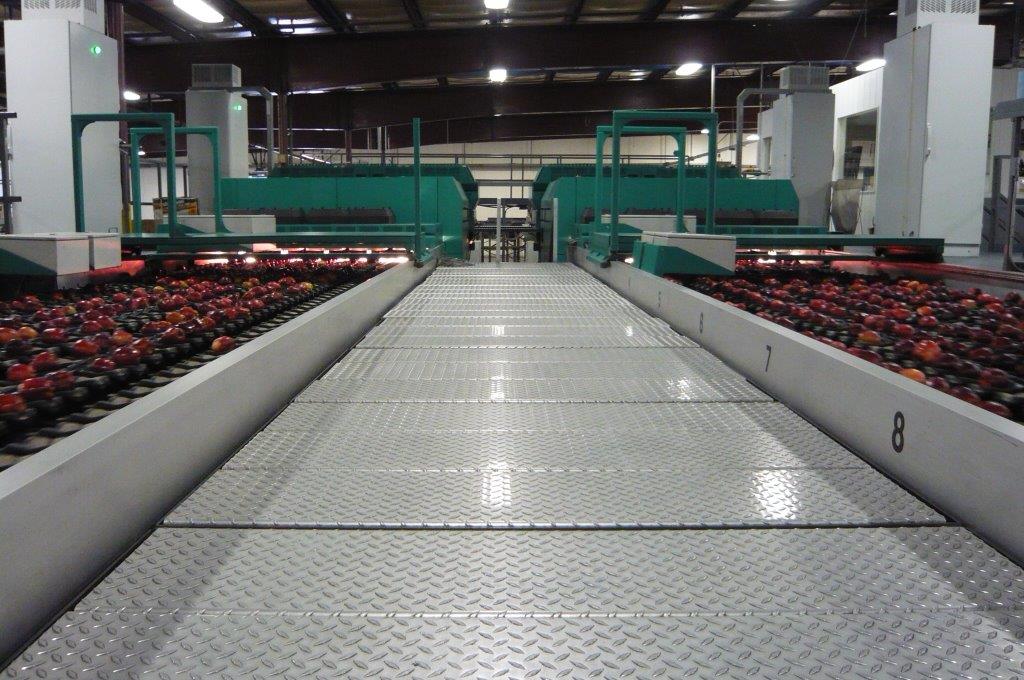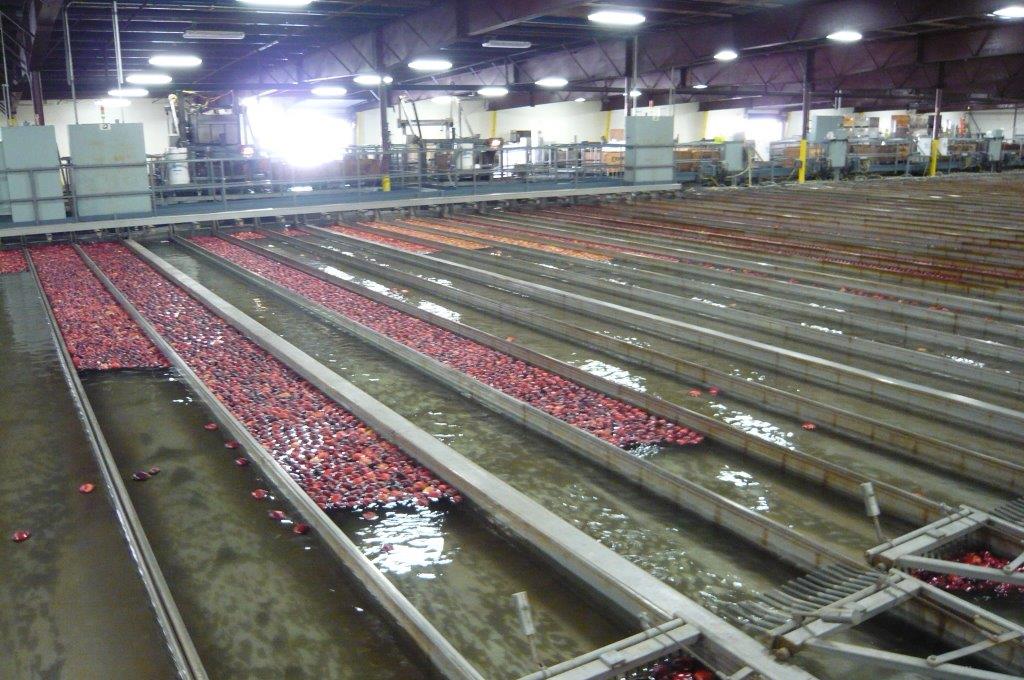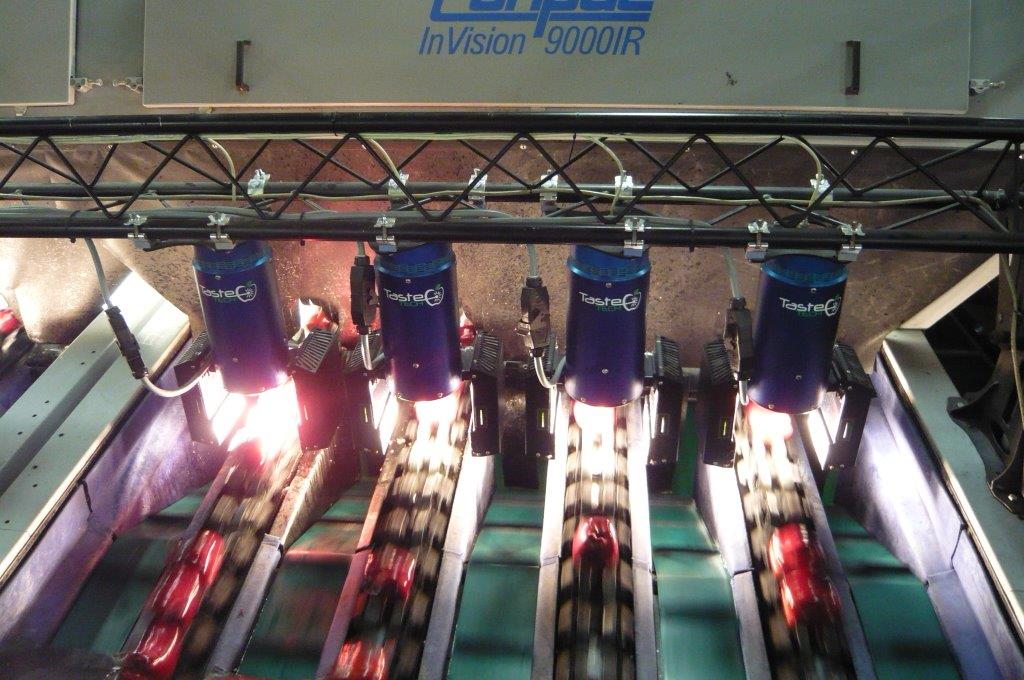 Technological Breakthrough
Sometimes an apple can look beautiful on the outside but possess hidden internal defects or "browning" on the inside. To assure both external and internal quality, Evans Fruit Company utilizes a unique NIR technology to identify and sort out apples that possess internal defects.
Evans Fruit Company…One of the world's leaders in fruit quality and technology.
---

Package Name:

Blush Gold Galaxy

Package Name:

Evans Apples

Package Name:

Flavor Crest

Package Name:

Flavor Crest Green

Package Name:

Indian Head Top Red

Package Name:

Rainbow Green

Package Name:

Sun Ridge Golden

Package Name:

Sun Ridge Granny

Package Name:

Sun Ridge Red

Package Name:

Top Gold Golden
Standard Tray Pack (40lb Net)
Euro Tray Pack (27lb Net)
2 Layer RPC
Cell Pack
1 Layer Box
2 Layer Box
Poly Bags (3lb, 5lb, 8lb, 10lb)
Soft Mesh (3lb & 5lb)
Bag Boxes (Standard Carton, Euro Bag Master, Tri-Wall Bins)